Mark TuckerEquips The ARC Studio With ADAM Audio
ADAM Users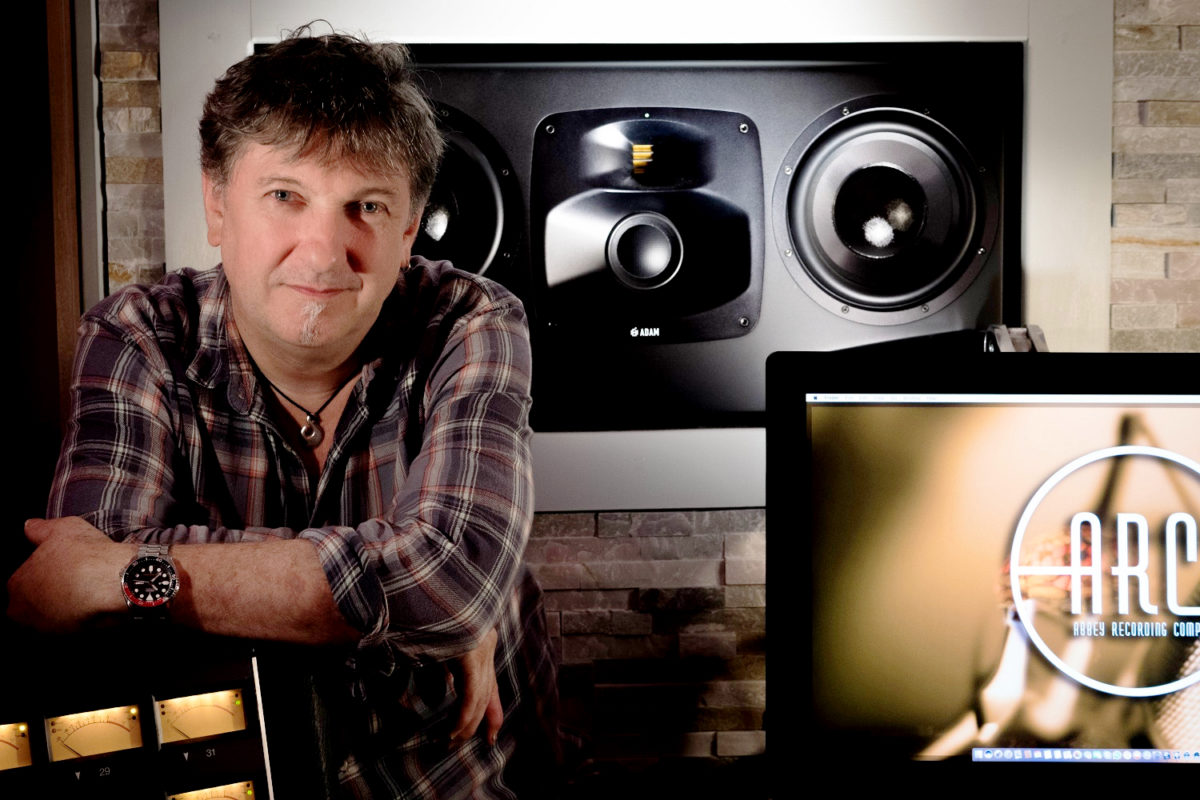 From Martin Barre to Jethro Tull – they all know how much attention to detail Mark Tucker brings to the studio.
Working as an assistant of Brad Davis for many years, Mark Tucker now works as a producer, sound engineer and independent musician. As a highly acclaimed guitarist his current project "The Band of Love" will play alongside Kylie Minogue, Lenny Kravitz and The Manic Street Preachers at the 2018 Hyde Park Concert. Besides, he's been working with Beth Gibbons from Portishead, the classic rock band Jethro Tull and the folk rock band Fairport Convention. However, his musical work is far from being exhausted.
After planning and setting up studios for various heavyweights in his industry, Mark Tucker has now completed his own recording studio. Built in a former woodworking shop, the ARC studio consists of a control room, two recording rooms and a vocal booth. Within these rooms all musical desires can be fulfilled – no matter whether it concerns analog, digital or hybrid recording and mixing processes. Equipped with a completely overhauled SSL 16x Channel G+ and 16x Channel C, a wide range of microphones and AMPs as well as a large collection of various instruments, ADAM Audio can also be found in the studio's exquisite range. More precisely, the ADAM S5H is located in the control room, while the ADAM A8X is located in one of the two recording rooms.
"I have more confidence in the ADAM speaker system than any other monitor I have used before."
"I use the S3H at Green Room Studio in Devon and the S5H at ARC Studio in Eynsham. Mixing between the studios is not a problem. I have more confidence in the ADAM speaker system than any other monitor I have used before." What Mark likes most about his ADAM Audio monitors is their transparency. He has worked with the A8X before. There were no problems when switching to the new S Series. Although, according to his statement, this happens very often with new monitoring systems. For all genres – from folk/acoustic to electronic – he considers monitors to be the right choice. Mark Tucker is particularly enthusiastic about setting reverb and detailed three-dimensional effects on the new system.