Kannon "Caviar" CrossSteps Up With ADAM Audio
ADAM Users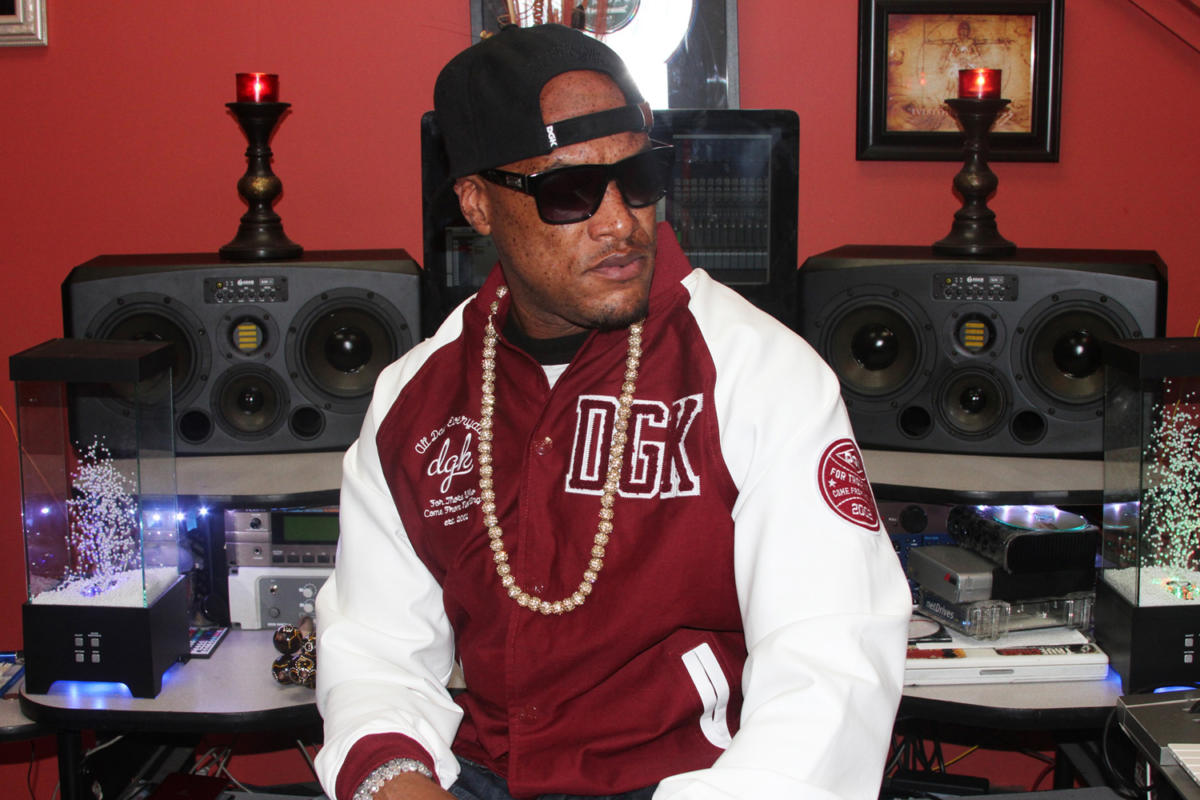 Despite the fact that Kannon "Caviar" Cross is incredibly busy with a number of studio projects, his primary focus these days is on Cee Lo Green's latest recording.
As it happens, producer/writer/musician/rapper Caviar (also known as "Cavie") has been using ADAM Audio monitors for Goodie Mob and a number of other projects such as his own album, The Million Dollar Bill, which features Macy Gray, Cee Lo and other favorite collaborators.
"It's the best thing that could have happened to my career"
Going into more detail about his album and relationship with ADAM Audio, Cross explains, "The Million Dollar Bill is like my name Caviar, an acquired taste. You're either going to like it, or not at all. There's no in between with my music."
"I've had ADAM for about a year and it's the best thing that could have happened to my career because, after many years of doing this, I finally found a pair of speakers that fit me, my lifestyle and the music that I make."
Taking his sound to the next level
"I'm working with the ADAM S3XH's right now on all my projects – they're elegant, look nice and sound incredible. ADAM is taking my sound to the next level. It's helping me to know when I'm making tracks that these are the TRUTH. And I'm not just saying it, because I've used a lot of speakers and wouldn't put my name behind something and endorse it so seriously if it didn't have the sound that I needed and ADAM really does."
"Every artist coming into the studio leaves happy and is ecstatic about the sound. Goodie Mob loves the speakers, and so do Snoop Lion and DMX, to name a few. I just got the S4XH's and they look so serious. My engineers, Ekzakt Precision and Sean Sauce, and me are looking forward to working with these speakers. We are going to redesign my entire studio and build new stands for them."
Caviar: Restless and full of energy
"Caviar's infectious enthusiasm for his work and ADAM explains the energy that allows him to be working with so many different artists at the same time. Besides Goodie Mob and his own record, he's also developing one of Snoop Lion's new artists:
"I'm investing some of my time and energy into one of Snoop's protégées, Mac Lucci, who is not your typical Gangsta rapper."
"I started my own label KANNON ENTERTAINMENT, with a lot of incredible talent. I just signed a rapper from Compton, N3RD, another young MC named Pablo tha Capo, and a female singer from the Middle East, SavanWest."
And if that wasn't enough, Caviar adds, "I'm working on two upcoming R&B albums for Ginuwine and actor/singer Keith Robinson, along with E40's new album as we speak. After that, I'm going to be co-writing and co-producing a new movie soundtrack with Mike Epps and Ice Cube along with Mike's hiphop
parody album."
"I'm also recording back with Timbaland through his artist and a mutual friend of ours, BK Brasco. I first worked with Timbaland in 1999/2000 on the 'Romeo Must Die'/'Exit Wounds' soundtracks at Virgin, and then later in 2003, he produced my first single on my Masterpiece album, titled 'Bouncin Down the Blvd', which he was also featured on."
Co-writing and producing with ADAM Audio by his side
"Now in 2013, I'm doing a bunch of commercials/license work, for example, for Bravo with Macy Gray; and, we just landed a Chobani Yogurt commercial which has been getting a lot of play."
But none of this should come as a surprise considering what Kross has accomplished since starting out in Compton absorbing the hip-hop basics from NWA. He's written and produced songs for high profile rappers including T.I ("ACT I, II, & III" on the T.I. vs. T.I.P. album); DMX ("Frankenstein" and "I Got Your Back" on the Undisputed album); Boyz N Da Hood ("We Thuggin" on the Back Up N Da Chevy soundtrack album); Devin the Dude ("17 Holes" on the Hi Life album); E40 & Too $hort ("Right Now" on the Mob History album), and many other classic tracks.
One of the high points in Kross' career came with Macy Gray's"Beauty in the World" from her album, The Sellout.  The track, which Caviar produced and co-wrote, was "one of the biggest records of her career that was used as a theme for the 2010 World Cup and several movies like Killers with Ashton Kutcher and A Little Bit of Heaven."
Now currently, with his trusty ADAM Audio monitors by his side, Caviar Cross has nothing but more career highlights to look forward to with his production team, The Secret Specialist, OZ and G Sparkz. "I'm really excited about all the opportunities that have come up in the last year since I've been working with the ADAM Audio speakers, and they just keep rolling in like an avalanche. I couldn't be happier about how things are going," he concludes.