Jane ArnisonPaving the way
ADAM Users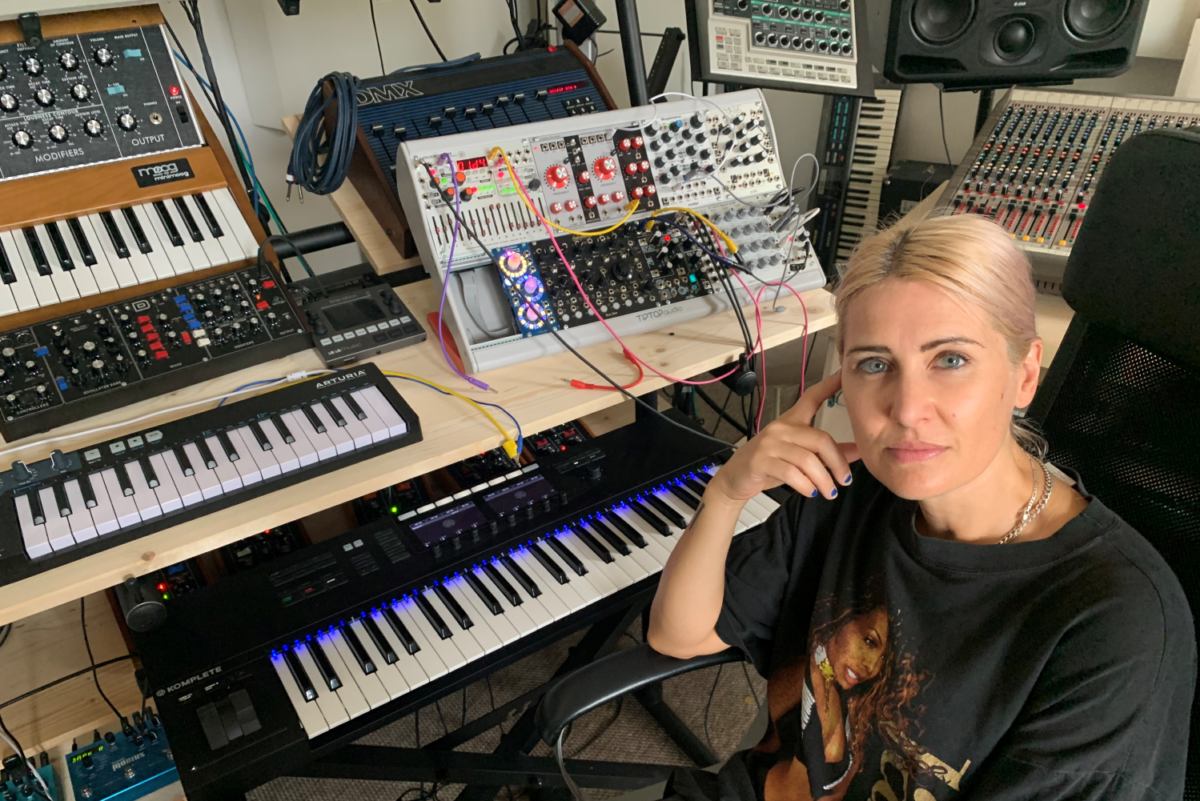 Alongside her respective musical career highs, Berlin-based Australian producer and ADAM Audio product specialist Jane Arnison has firmly established herself as a pioneering force within the field of music education. Not only does the accomplished producer-songwriter lecture at BIMM Berlin, but she also founded Pathwaves, an annual workshop for women and non-binary producers at Red Bull Studios, Berlin.
"It came about primarily because there was a need," Arnison says about the founding of Pathwaves. "I was looking at gender equality in music performance and songwriting, and realised there was nothing, or not much in the way of serious development programs for producers and engineers."
The week-long event connects students with leading experts, to guide them in creating their very own track by the end of the course. "The participants get the opportunity to work with hardware and analogue consoles, which many have never or rarely been exposed to," says Arnison about the setup. "I have had great support, as I believe everyone realises there are significant barriers that reflect the gender disparity in this particular niche of the music industry."
In addition to being one half of acclaimed electro-pop duo Evvol, Arnison releases music under her own name, and alias Jon Dark. Jane Arnison also works as a producer, and studio and mixing engineer and has worked with and alongside the likes of Peaches, Berlin DJs Steffi and Virginia, and other leading electronic acts.
Set up in the heart of Berlin, she recently started to build out her own studio in order to facilitate both production and mixing needs. "I want the studio to be a functional and high-quality professional sound environment," she explains about her vision. Along with a rapidly growing amount of analogue gear and synths, Arnison uses the ADAM Audio A7X, as well as S-Series and T-Series loudspeakers for her monitoring setup.
It was after working on a collaborative project using ADAM Audio monitors, that Arnison became drawn to their trademark sound.
"When I was ready to buy my own speakers I was already used to the ADAM Audio sound, and the clarity – particularly in the top end with the ribbon tweeter in regards to transients, was really important for me."
Following her baptism in ADAM Audio's sound, Arnison began working more with the company. "I was really impressed after I took a factory tour and saw how the tweeters were being hand made," she explains about the partnership. As a product specialist, Arnison helps dealers around the world learn more about ADAM Audio's approach to monitoring but also regularly brings in her expertise at all kinds of occasions, from mixing masterclasses for students to moderating a series of tutorial videos. It's a particular kind of work that has benefited from Arnison's background in education, as she can combine the two fields to really verbalise the benefits of ADAM Audio's high-end audio systems.
"I hope as we come out of lockdown that we will fuse these aspects and I'll be able to travel once more, talking face-to-face about speakers and also offering quality enhancement to our end users' experience with their monitors and with their creative and technical workflow."