JakoJakoDiversity in Sound and Synthesis
ADAM Users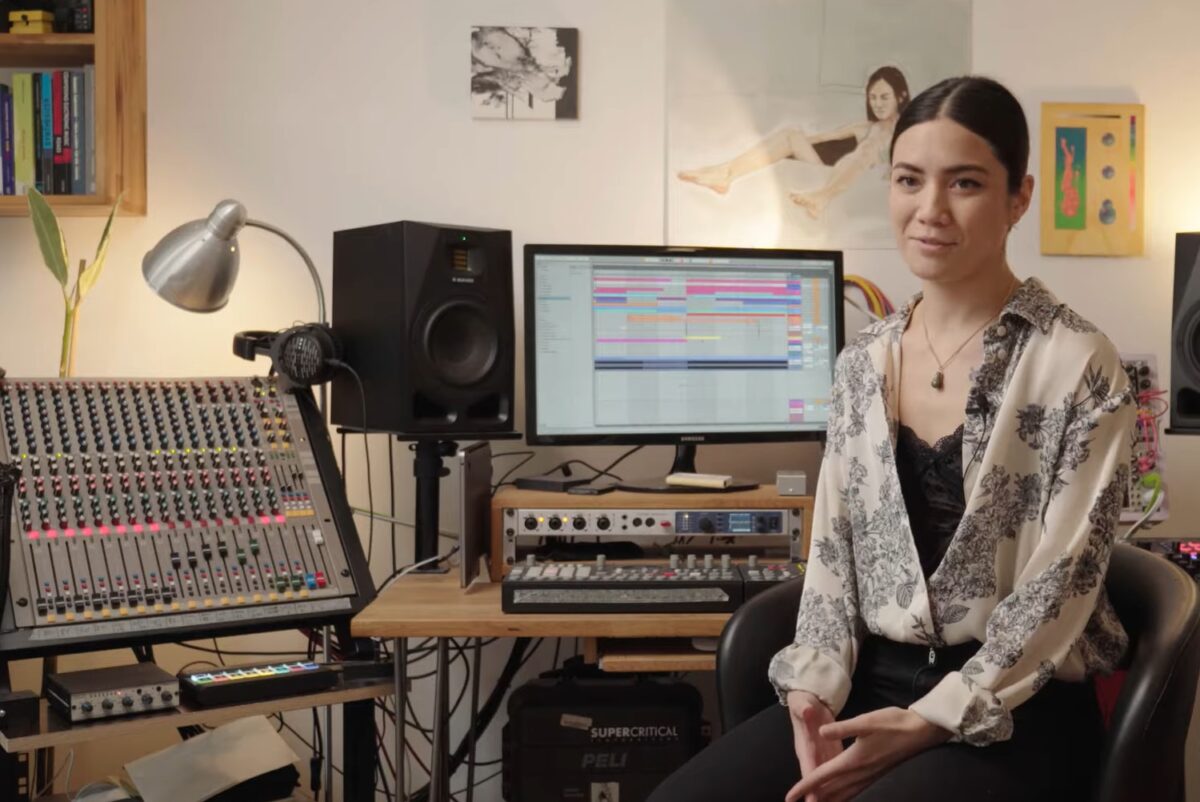 Modular synth specialist JakoJako on using ADAM Audio A7V to find spectacular new sounds
She is one of Berlin's most exciting and cutting-edge musicians. A specialist within the world of modular synthesis, JakoJako has already released on MUTE, Tresor, and Frank Wiedemann's label, Bigamo, showcasing a musical style that is both vivid and highly textural.
JakoJako began by immersing herself within a world of specialist literature, teaching herself the specifics of modulation and synthesis. Then purchasing her own synth, the producer went on to teach herself how to patch, at first by following the examples given, and then by creating her own sonic landscapes. Her passion eventually awarded her a position working at "Schneiders Laden".
Now the self-taught musician produces from her own home studio, equipped with a multitude of synthesizers and sequencers, all channeled through precision ADAM Audio A7V monitors.
It is in the live sphere where JakoJako really thrives, tailoring her music to each performance. "My live set is always different every time," she explains about her shows. To date the Berlin producer has already performed at some of the world's leading clubs and festivals, showing that diversity and creativity have become integral to her musical world.