Jacob Manntrusts his T7V nearfield monitors
ADAM Users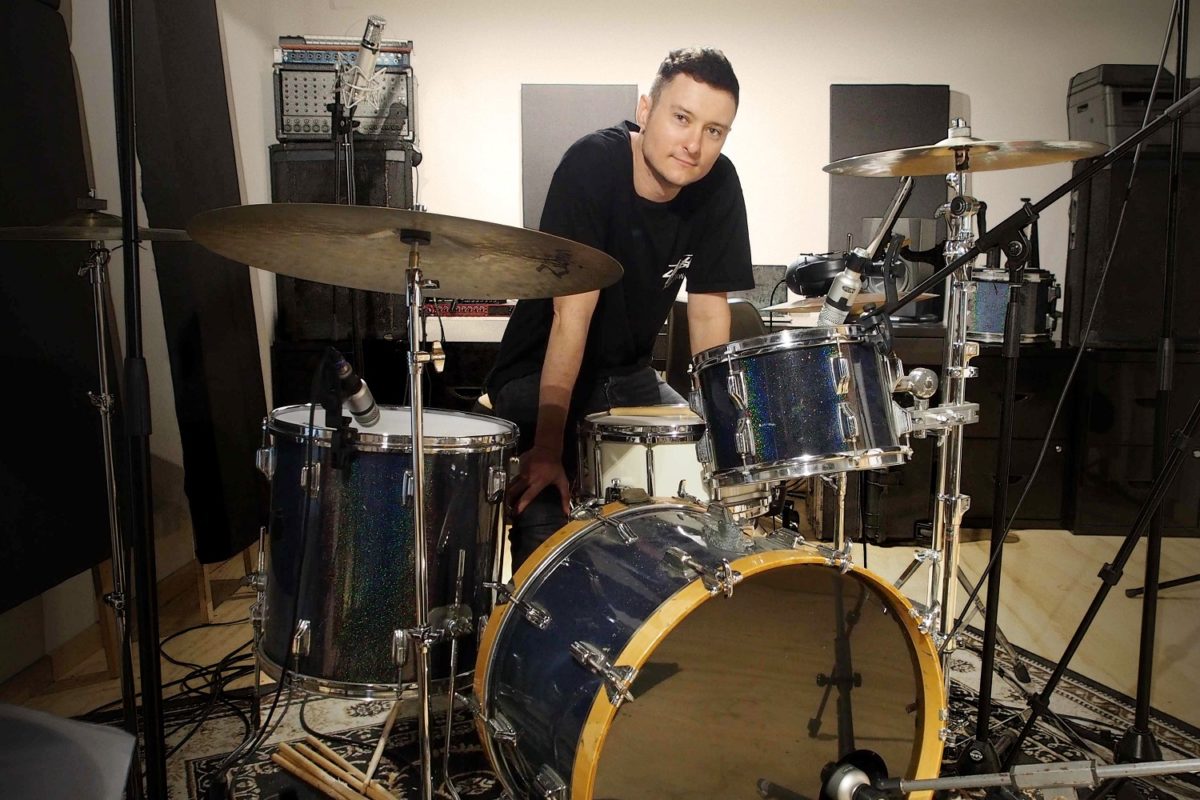 Session drummer Jacob Mann balances work and teaching while playing indie rock for Brisbane musician, Jaguar Jonze.
Growing up in a musical household Jacob Mann always seemed destined to become a drummer.
"There was a Rogers 'Big R' kit in the house from day one. My dad played a little, doing wedding gigs mainly. I always just played, and assumed I always would. My oldies were, and still are incredibly supportive of me playing drums and constantly lugged me around to shows, lessons and band practice from when I was around 11 or 12 years old. I'm massively grateful for all their support."
With early performances behind the drums at a local production of Jesus Christ Superstar, Jacob has gone onto play and record for some of the biggest name in Australian music; Pete Murray, Busby Marou, The Fumes, Allensworth (LA), Dave Orr Band, Dallas Frasca, and now Jaguar Jonze.
"Jaguar Jonze tracks are generally a mix of live and programmed drums. In no particular order I track live drums, then Aidan Hogg (producer/engineer/JJ bass player) programs drums, and we find a way to mash them together."
However Jacob suddenly found a lot of spare time for recording after the band's touring plans were cut short due to COVID-19. "Tentatively we had the Great Escape lined up which was really exciting but that obviously all fell through. Now I'm just sitting tight and seeing how it pans out."
The band eventually reconvened to record a new EP featuring drums recorded at Jacob's ADAM Audio-equipped & Ultrafonic-designed studio in Brisbane.
After acquiring ADAM Audio T7V monitors Jacob found himself moving away from headphones altogether. "Just using headphones I found that my ears definitely got tired and I lost perspective on how things were actually sounding. Switching to monitors between takes made a massive difference."
"I can hear the finer details with mic placement, tuning and panning that were really getting lost previously. T7Vs are powerful too with plenty of low-end. It's nice to have when you are listening between takes, still sitting at the kit."
Instead of hearing the final result after tracking, Jacob can now make recording decisions such as mic placement or record levels long before any producer begins to mix the raw tracks.
Recently endorsed by DW Drums and with an upcoming Jaguar Jonze Australian tour on the horizon, the future is looking good for Jacob Mann.