House of Glass Studiois relying exclusively on ADAM Audio Monitoring
ADAM Users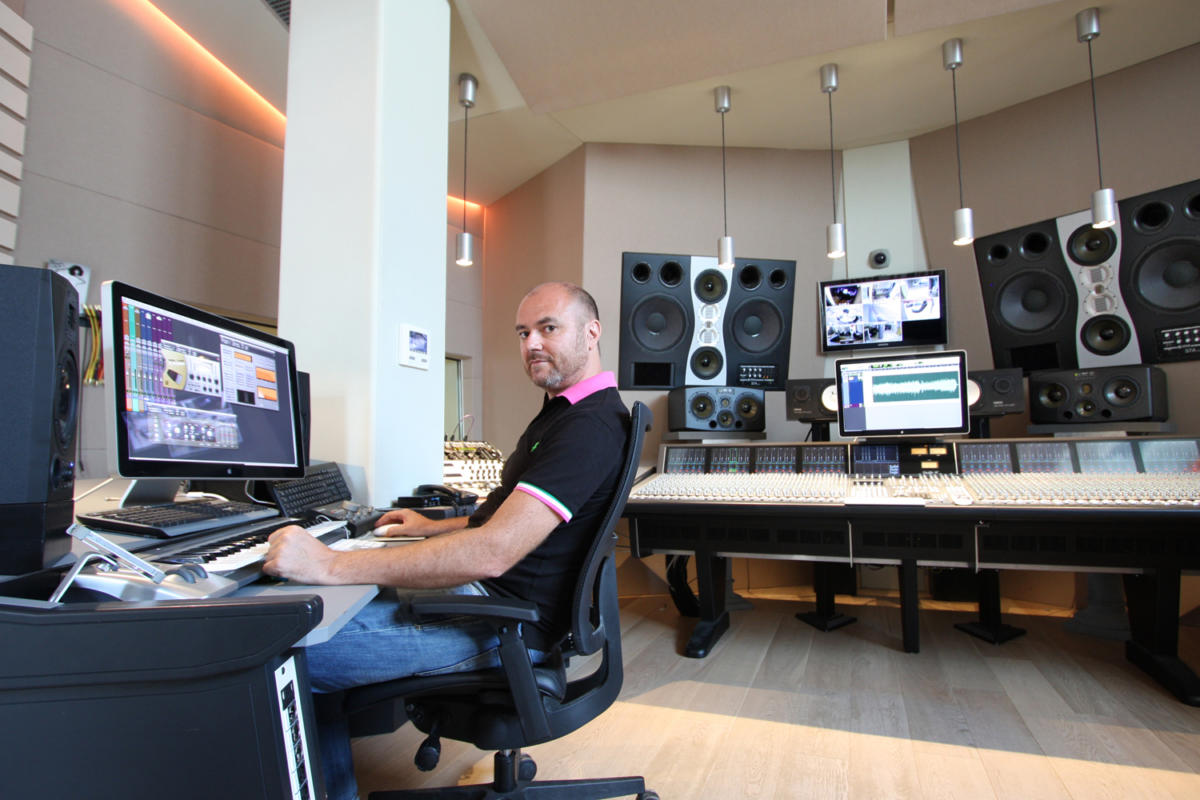 The House of Glass Studio represents a significant achievement for contemporary music in Tuscany and is one of the best music production and recording facilities in Italy. Built, or more precisely re-built in 2011, it is designed to offer clients the most versatile production environment while making possible any type of music recording from Jazz to Metal, without ever compromising sound quality.
This has been demonstrated by House of Glass Studio's recent activities over a few months with a range of diverse artists such as Mario Biondi and Raffaella Carrà, Paola & Chiara, Vasco Rossi, Savage and Francis Gabani, to name a few.
Creating an inspiring environment and creative engergy
Besides exceptional equipment, including the best microphones, preamps and an SSL Duality console, the studio is known for the professionalism of its staff. In addition, the location guarantees an atmosphere of absolute quiet, offering the client an inspiring environment in which to work. The comments studio owner Gianni Bini frequently gets from artists is how good House of Glass is in terms of its unique and positive creative energy.
Getting the real feeling for a mix right a way
Asked which problems Gianni had most encountered in a studio career which started in 1987, he responds, "Well, ADAM Audio finally made it possible not to have to listen twice or more on different pairs of speakers to get the real feeling for a mix, which was a critical issue back then. I usually have to work with low frequencies. The quality I'm looking for in monitors is a complete, round and full sound even when low frequencies are involved, and I believe that ADAM Audio is unsurpassed in this domain."
Almost the whole range of ADAM speakers
"I listened to the A7s at a friend's house", Gianni remembers about his first encounter with ADAM Audio monitors. "I fell in love with them almost immediately.
Then I found out how cost-effective ADAM monitors are, and now House of Glass studio almost has the whole range. I was impressed by the accuracy and unbroken clarity of the tweeter, a level of quality and continuity I wasn't used to."
The sound of House of Glass Studios is almost based exclusively on ADAM models, including two A7s, five A8Xs, two S3X-Hs, one Sub8 and two S7A MK2s. They all have been used for everything recorded at House of Glass. "The ADAM sound is very popular here in Italy," concludes Gianni, "so comments from artists and guest sound engineers have been quite enthusiastic. Speaking of the S7A MK2s in particular, only a few were lucky enough to listen to them and were totally impressed by the sound quality at just about any frequency."