Herbert von Karajan
ADAM Users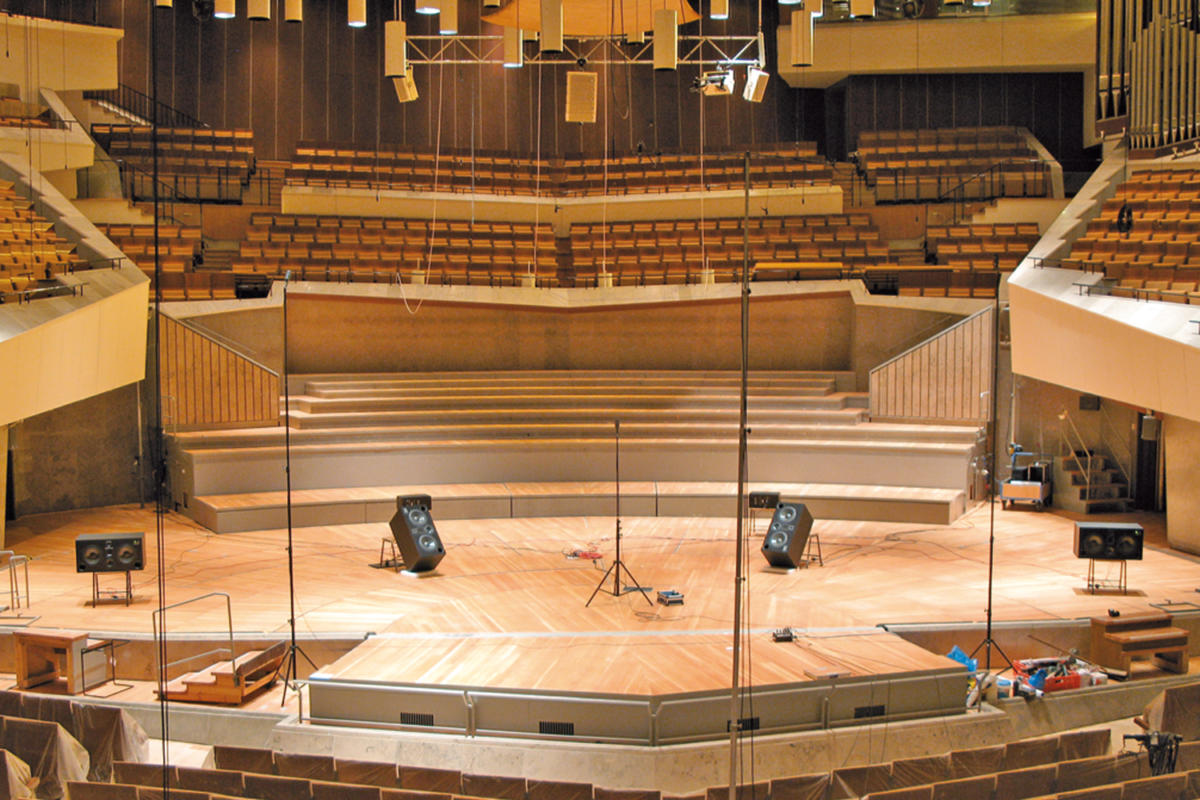 Berlin, January 7, 2008
Herbert von Karajan is known as the "sound magician" amongst the great conductors of the 20th century. As the musical director of the Berlin Philharmonic from 1955 until 1989 and honary member of the Society of Friends of Music in Vienna he gave many concerts at both the worldfamous music halls.
To honor the renowned conductor and celebrate what would have been his 100th birthday in 2008, the company b-sharp (under the aegis of Sony) have produced an exclusive DVD collection of legendary stereo recordings presented in spectacular surround sound.
The unique method chosen to produce the DVD lives up admirably to the distinctive sound Karajan himself created: Instead of a typically remastered surround version of the original recording, world class audio engineers decided to play back the stereo signal of the original productions at the Philharmonic Halls and actually re-record it for surround sound, perfectly capturing the acoustics of the actual venue where countless audiences thrilled to years of spectacular musical performances.
In order to guarantee the most authentic playback of the audio on the stage as well as monitoring for the mix, the sound engineers employed ADAM professional monitors. We are proud to have been "instrumental" in this unique production.