Eike Freesewith his S3X-H through the history of music
ADAM Users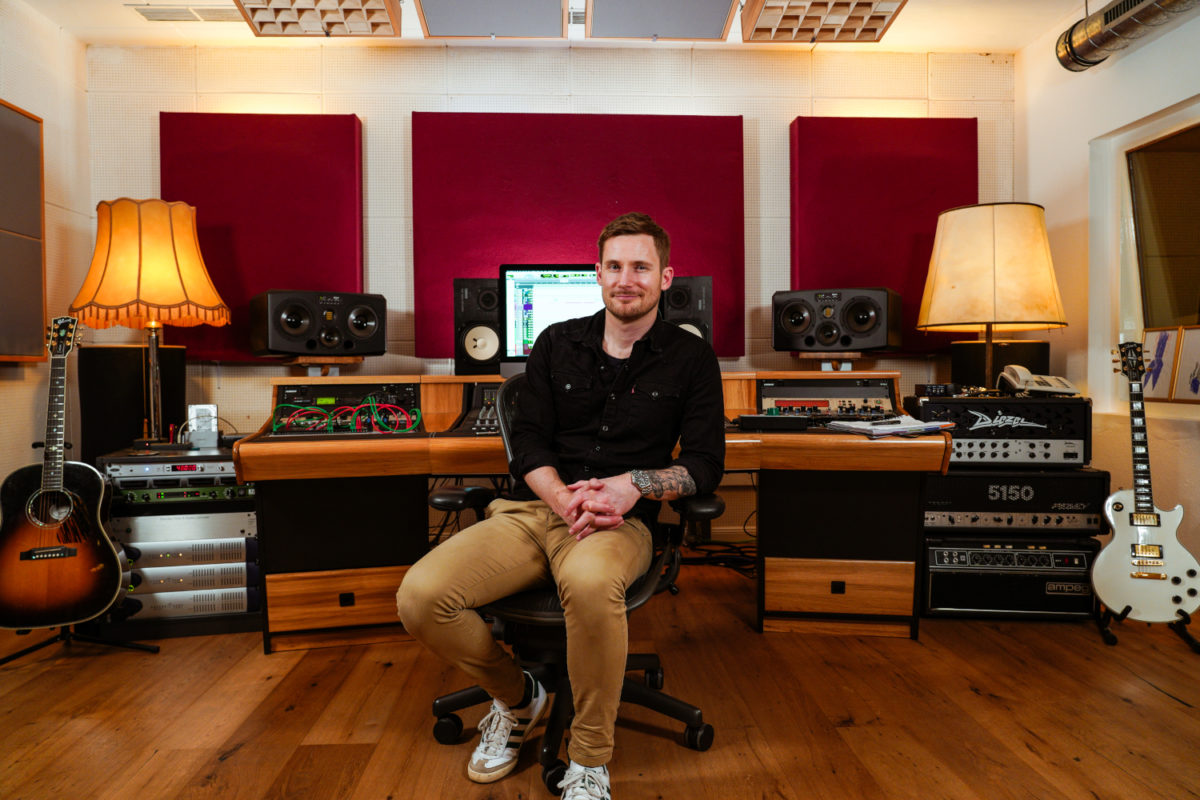 Eike Freese with his S3X-H studio monitors at Chameleon Studios
Enjoying the early support of his parents, Eike Freese was given his first guitar aged 12. Two years later, he recorded his first small-scale compositions using a 4-track recorder he'd asked his parents to get him for Christmas. Having gathered a bit of experience in recording, he convinced friends playing in bands to let him record their demos. He first set foot in a studio at the young age of 16. From that moment, he knew the path his career was to take.
A few years ago, Eike Freese joined the staff at Hamburg's Chameleon Studio, a facility with a glittering 50-year history, where he still works today. Located on Alter Teichweg, the studio has hosted artists such as Kraftwerk and Udo Lindenberg who often came here to record and mix their hit records. During his time at Chameleon Studios, he has worked with artists and bands across a wide range of genres, including legendary Deep Purple, Alice Cooper, Achim Reichel, Stewart Copeland (The Police), Apocalyptica, Lynyrd Skynyrd, Status Quo, Heaven Shall Burn, Eisbrecher, amm.
For Eike, a studio is a sacred place that needs a special atmosphere, that should enrich the collaboration of creative artists and support them in delivering the best performances. That's exactly what Eike expects of his monitors, too. His demands include perfect spatial imaging and precise representation of frequency relationships at all volumes. These qualities led him to his first ADAM Audio speakers, a pair of P11As through to his current SX3-H system.
Find out more in our video: