Effaneladds ADAM 5.1 system for Grammy telecast
ADAM Users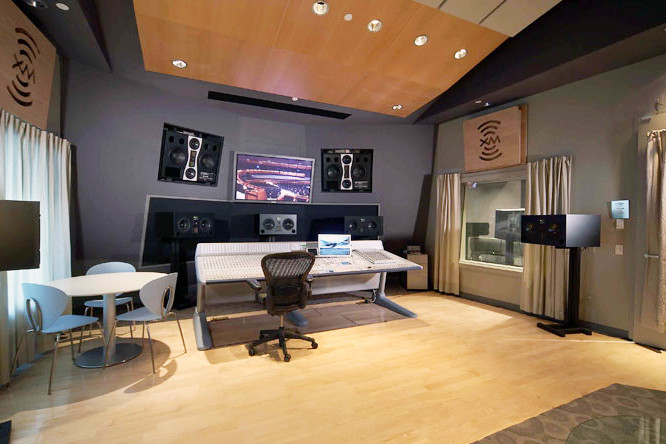 ADAM Audio is pleased to announce the addition of world-renowned Effanel Music to its ever-growing roster of top-notch professional music production facilities. Effanel co-founder Randy Ezratty purchased a 5.1 system consisting of five S2A two-way active nearfield monitors, along with a Sub-P powered subwoofer. The system was installed in one of Effanel's mobile facilities at the Staples Center in Los Angeles, and was used by Ezratty to monitor and mix the 5.1 feed of the 2004 Grammy awards.
"The best imaging and smoothest top end"
"There were a lot of golden ears at the Grammys, and the ADAMs blew us all away!" stated Ezratty, "The best imaging and smoothest top end of any near-field monitor I've ever heard – ideal for high fidelity 5.1 mixing." The S2-A houses ADAM's noted A.R.T. folded ribbon tweeter and a 7.25″ Hexacone woofer, along with dual 150 W discrete amplifiers. The Sub-P contains an 11″ woofer, and is powered by a 200 W amplifier.