Effanel, XM Sattelite Radio, and Jazz at Lincoln CenterHave ears for ADAM Audio
ADAM Users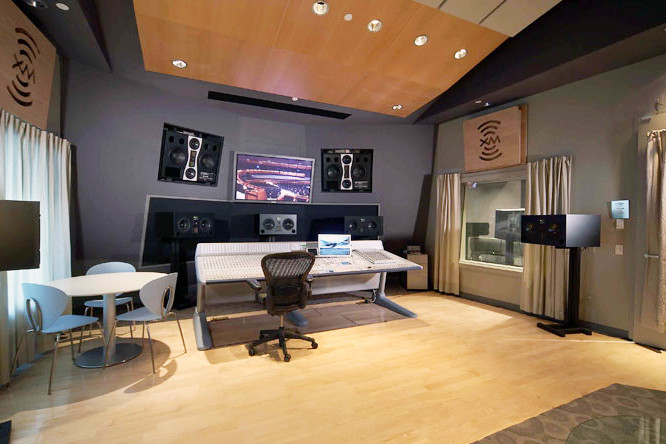 Effanel Music, Inc., formed in 1980 by Randy Ezratty, has been providing on site recording equipment and services to many of the world's most popular artists and the venues they perform in for more than a quarter of a century. From its work with a range of performers stretching from Joan Baez to Babyface, and productions that include the Grammy Awards, MTV, VH1, TNT and numerous others, Effanel has secured a reputation as one of the elite firms in the field.
Merging two radio stations
In January of 2005 Effanel was acquired by XM Satellite Radio, of which Randy Ezratty says was a logical step in the company's evolution. "XM had quickly become a major producer of live content by 2004, when they approached us," says Ezratty. "It made sense for us to hitch our wagon to a company that had an established flow of live work." What's it like to go from being the major-domo in a small company to an employee? "It's interesting! I like not having to go to sleep every night worrying about having to keep seven employees active and fed. On the other hand, you get used to operating as an independent, and becoming a member of a corporate structure takes some adjusting. XM has a great bunch of people though, and we're extremely pleased with the decision we made to fold our operation into theirs."
Love from the first time
When Ezratty and his partner, Joel Singer aren't plotting production schedules they're often found looking for ways to upgrade the signal path and audio quality of Effanel's three mobile trucks and portable systems they ship to venues throughout the world. While walking the floor of the Javits Center in midtown Manhattan during the 2003 AES show Ezratty came across a booth where ADAM Audio was playing back SACD surround mixes. He liked what he heard, and as a result a relationship developed between the two companies that has been firmly cemented over the last three years. "I loved those speakers from the first time I heard them on the floor of the Javits Center – not an ideal environment to make a critical analysis, for sure," says Ezratty. "Since that time my initial take has been validated over and over by many sets of ears that I greatly respect."
The first pair of ADAM speakers Ezratty purchased were installed in his home studio. "Some very well regarded engineers, including Kevin Killen, who is Elvis Costello's engineer (and worked for Peter Gabriel), and Jay Vicari , who mixes for Saturday Night Live, work at my place in Chelsea. Putting a 5.1 setup of ADAM S2A's in my room was a way for me to ease into the ADAM line and see how they worked. My clients have gone gaga over them!