Daves the KidItaly's leading producer on starting out and making it big
ADAM Users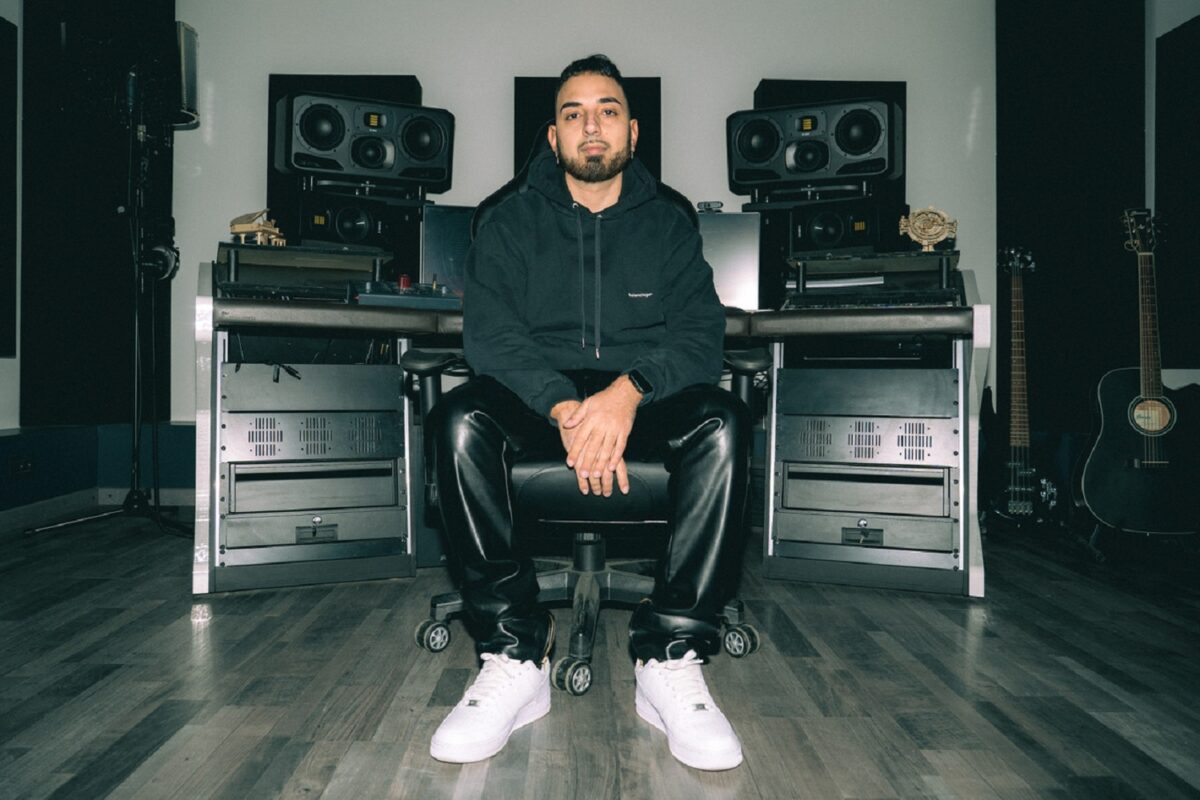 Producer and songwriter, Daves The Kid is always on the lookout for new sounds and experiences to include in his musical creations.
Born in Milan, Daves The Kid approaches his production by taking inspiration from both hip-hop and electronic music. Having started out singing at the age of 14, he later went on to develop his passion for music production by collaborating with several artists. Although he took his first steps by rapping with friends, his interest in the melody of pop, and how it ties beats together, started to take precedence over everything else.
"I've always tried to listen and learn from different styles, because I think that having a deeper understanding is integral to finding your own style," the producer explains about his musical background. "Knowledge is the key to success."
Since 2017, Daves has been involved in the production of numerous gold, platinum and multi platinum records. Daves is also a member of the Billion Headz Money Gang (BHMG) founded by Sfera Ebbasta and Charlie Charles, and in 2018, he helped produce Capo Plaza's hit record 'Tesla', the year's biggest selling single in Italy.
From the outset of his production career Daves has been using ADAM Audio monitors, starting out with the A8X, before moving on to the A77X, and latest the S Series. "I've always loved ADAM monitors because of the fullness of the sound; one that is especially unique," Daves answers, when asked about his choice in monitors.
As well as creating successful productions, he also builds the studios he works in. The latest of which, Sevad Studio, is his personal and professional workplace, and was designed and built by Daves in its interiety. Alongside his studio gear, the workplace is equipped with a set of AUDIO Audio S3H midfield monitors. For a second listen Daves uses the ADAM Audio nearfield T5V monitors, that guarantee a clear and calibrated sound. For Daves, it's important to listen to your work from different devices in order to create a perfect listening experience for the end user.
"My choice of monitor is based around the need of having quality sound to improve my productions whether I'm working alone or collaborating with other musicians."
"My choice of monitor is based around the need of having quality sound to improve my productions whether I'm working alone or collaborating with other musicians." Daves states about his monitors. "My journey with ADAM Audio is ongoing, as my ambition leads me always looking for greater efficiency, and will eventually take me to the S5H."
According to Daves, one of the most important parts of production is having an understanding of music theory, and when possible, knowing how to play a musical instrument like a piano or guitar. "If you have experience with singing or writing, like I do, you can support the artist with much more than just the song's structure. You can help out with their lyrics, or even the song's melody."
"One tip I can give to the new generation of producers is that it is important to collaborate with other artists, because you can always take something from the session and use it to create something new […]."
"One tip I can give to the new generation of producers is that it is important to collaborate with other artists, because you can always take something from the session and use it to create something new," Daves elaborates about his approach to production. "The key to working with artists is to empathize with them, as this harmony is then reflected in the music."