Daniel TorresSoundtracking Netflix with Pro Fidelity
ADAM Users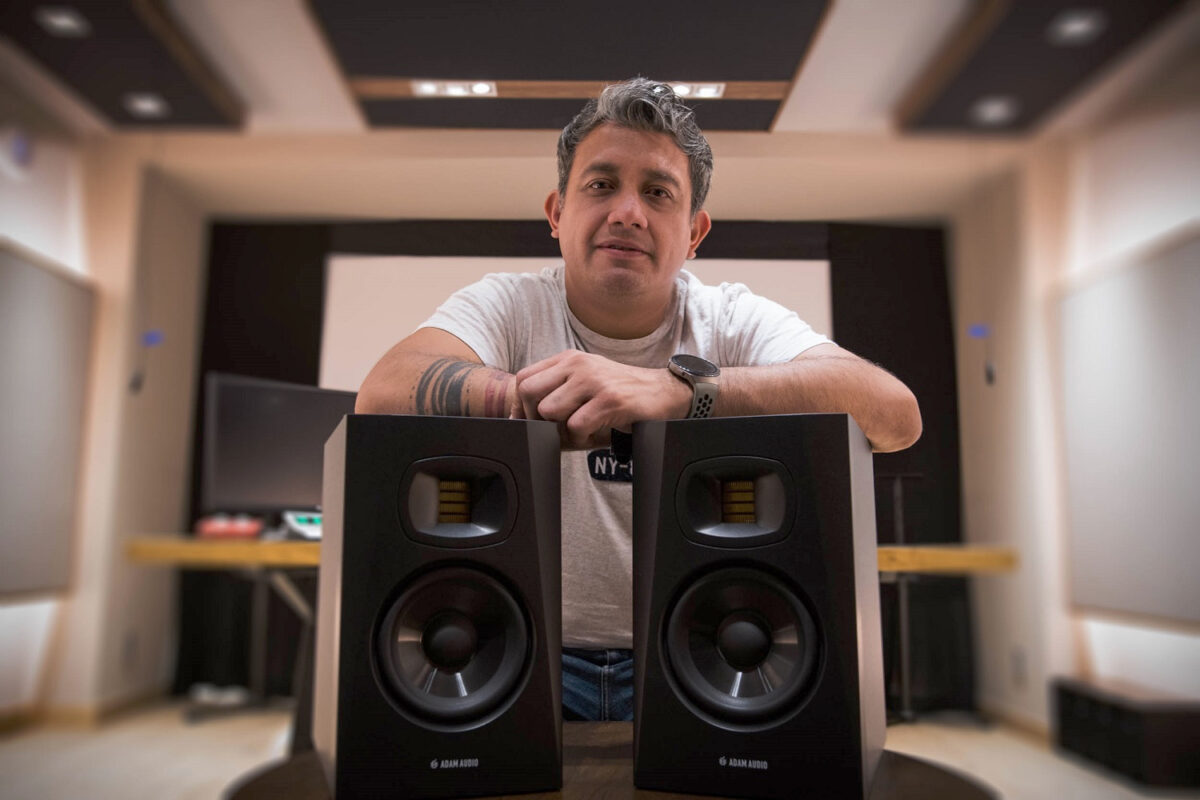 Mexican audio engineer Daniel Torres on using ADAM Audio to create suspense and feeling.
Mexican producer engineer Daniel Torres has started to carve out a name for himself working on various soundtracks for Netflix productions. Specializing in audio post-production, Torres has so far worked on political dramas 'Ingobernable', 'Yankee', and 'The Club', and is currently finishing off work for Spanish-language shows 'Oscuro deseo' and 'Donde hubo fuego'.
It was while Torres was studying acoustic engineering at IPN University, that he received an offer to work in an audio post-production department for one of the country's major television stations. "I was lucky to study two careers at the same time, both complementing each other, and gaining experience and applying what I learnt in classes," he says about the good fortune.
In the studio Torres uses ADAM Audio T5V monitors to to get a more controlled and better feel of the audio. "My ADAM monitors give me fidelity, power, intelligibility and above all, they increase my passion, each sound wave emitted by my ADAM monitors makes my auditory sensations vibrate," he states.
Torres first experienced the ADAM Audio sound in a friend's mixing studio several years ago. "I was invited to that studio to listen to the new ADAM monitors," he explains. "The talk was objectively about that characteristic sound, which gave me a feeling of naturalness with a great touch of fidelity."
For Torres, he needs to understand that all the elements in the mix are understood. "Feeling that my mix is within my auditory perceptions and sensations, that the mix that I am listening through ADAM Audio monitors, is what makes me vibrate and able to transmit that to the listening public," says Torres about his listening experience.
"My motivation is to follow my passion, that passion of doing what I do, to create auditive sensations for the public that is listening," Torres follow on about his work. "To learn, improve and stay up to date, so every project I work on, sounds better from start to finish."