Dani DiodatoBrilliant Corners and Funky Tweeters
ADAM Users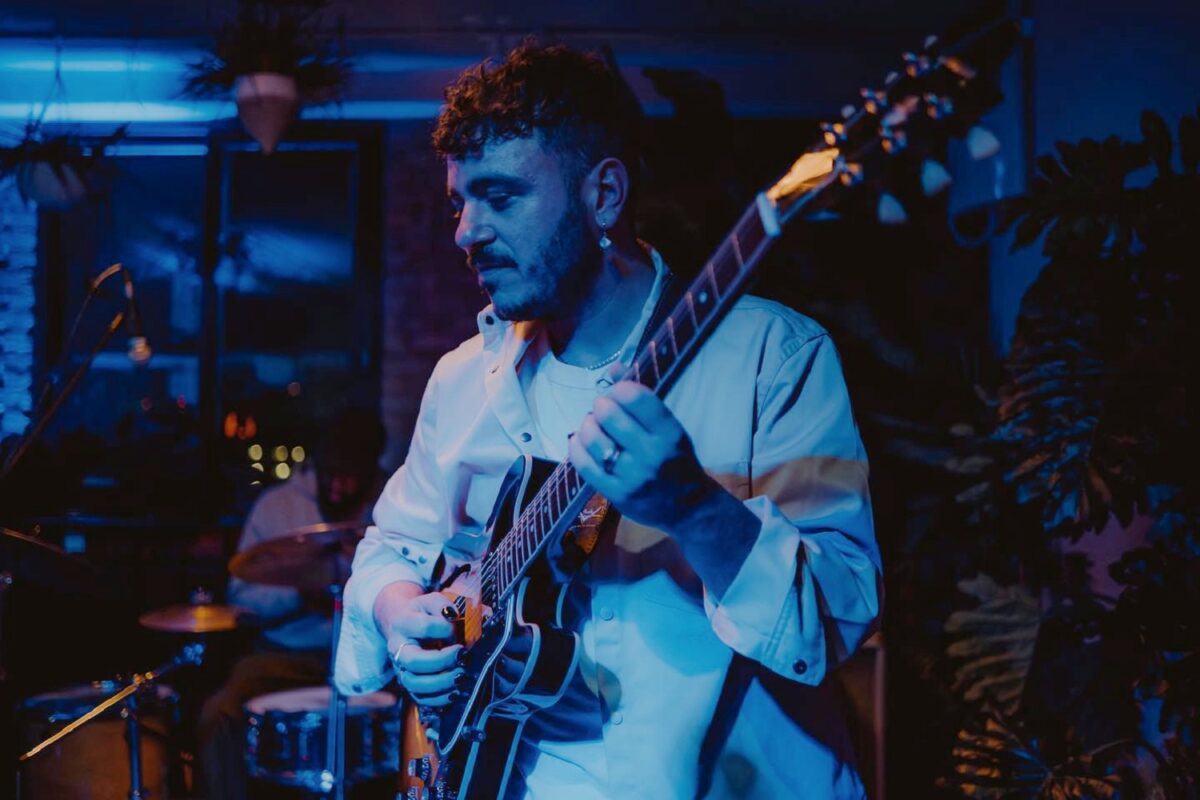 Originally from Naples, guitar-player, producer, and songwriter Dani Diodato has been spending his time of late making waves with the London-based, jazz-fusion outfit PYJAEN.
Featuring Ezra Collective's Dylan Jones, Ben Vize, Ben Crane, and Charlie Hutchinson, the band have been touring the European jazz circuit for several years, winning fans across the continent.
When not on the road, Diodato can be often found in his new studio space, equipped with lots of boutique retro gear, and a set of ADAM Audio A77H monitors. "I built the studio with the purpose of having both high-quality gear while and a living-room feel at the same time, so that artist can feel at home and tap into their creativity," Diodato says about the production environment.
The ADAM Audio A77H monitors seemingly fit perfectly into this custom-built setup, meeting his audio requirements at every step of the way. "For me, the perfect studio monitor must have a wide range, clear tone and character; qualities I look for in all monitors."
In addition to leading PYJAEN, Diodato also plays with London-quartet SUNAAT, alongside UK R&B star Arlo Parks, and with Patterns, a local collective that performs weekly at NT's Loft in London Fields. "I approach everything with professionality, passion, and a high level of detail," Diodato replies, when asked about how he balances his work. "Preparation is key, knowing the music in depth for a new gig is important to me. To me, playing, writing, or producing are ways of expressing myself creatively, and all go hand in hand."
Playing and performing across several fields, requires a tight setup, with lots of options available to him. "On tour I use a Schmidt Array pedalboard loaded with a Quad Cortex, Eventide H90, and Origin Effect Cali76, with an A/B box splitting the signal. One side goes from stereo to FOH, and the other straight to my trusted Victory V40 amp for stage volume and back up," Diodato details.
While currently the guitarist is on the road with Arlo Parks, he's simultaneously still plugging away at his other projects. "I'm also working on developing Patterns into a brand and releasing some music under our own label," he says, when asked about his future endeavours. "Alongside that I'm in sessions every day with different artist in London writing and producing."