Cristian TiuBucharest's Collaborative Engine
ADAM Users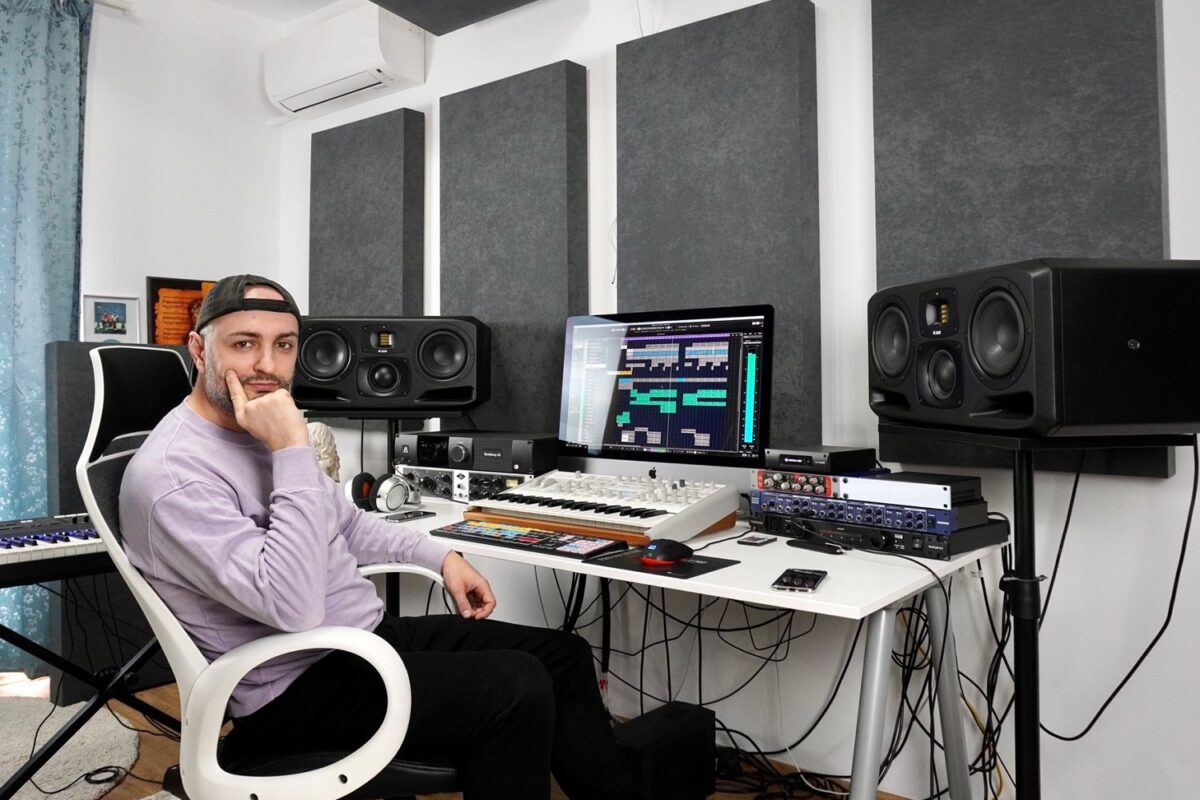 The established Romanian producer on why he uses ADAM Audio S3H monitors
Romanian producer and engineer Cristian Tiu has been at the center of the country's music scene for several decades. He's worked with 2007 Eurovision representatives Alb Negru, DL Problema, amongst others, while commercially he's collaborated with the likes of Microsoft, Epson, IBM, and Intel.
His recognition is due in part to his vast experience behind the controls. As a producer and musician, he's been responsible for countless European hit records as one half of pop-act Yarabi, alongside singer Adrian Filipidescu. As a solo artist recording as Christian Ocean, the Tiu started to explore a new commercial angle that demonstrates his aptitudes as one of the best producers in the country.
Tiu's story began in the National University of Arts in Bucharest when he started playing the piano. Following this he ended up working in a professional studio alongside DL Problema, one of the country's most recognized artists. "After five years I setup my first home-recording studio working with local musicians at the time," Tiu explains about how he first started out.
Now with his own studio ICTiu Records, founded in 2018, Tiu has the tools and space to take on any project he sees fit. At the centre of the studio are ADAM Audio S3H monitors, which Tiu relies on for their top performance audio qualities.
"For me they have the perfect balance with the details in highs and mids, with very good panning precision," Tiu explains as to why he works with ADAM Audio.
"The ADAM S3H […] allows me to hear with precision what I've recorded, or what frequency I need to adjust in the mix. I can hear everything."
In the end it's not just Tiu who relies on the final quality of the mix, it's also his clients. "They enjoy the sound of the monitors and the sound of their final mix. Everybody is happy, but I think I'm the happiest considering I can listen to them 8 hours a day."