Clear Lake Recording Studioscount on ADAM Audio
ADAM Users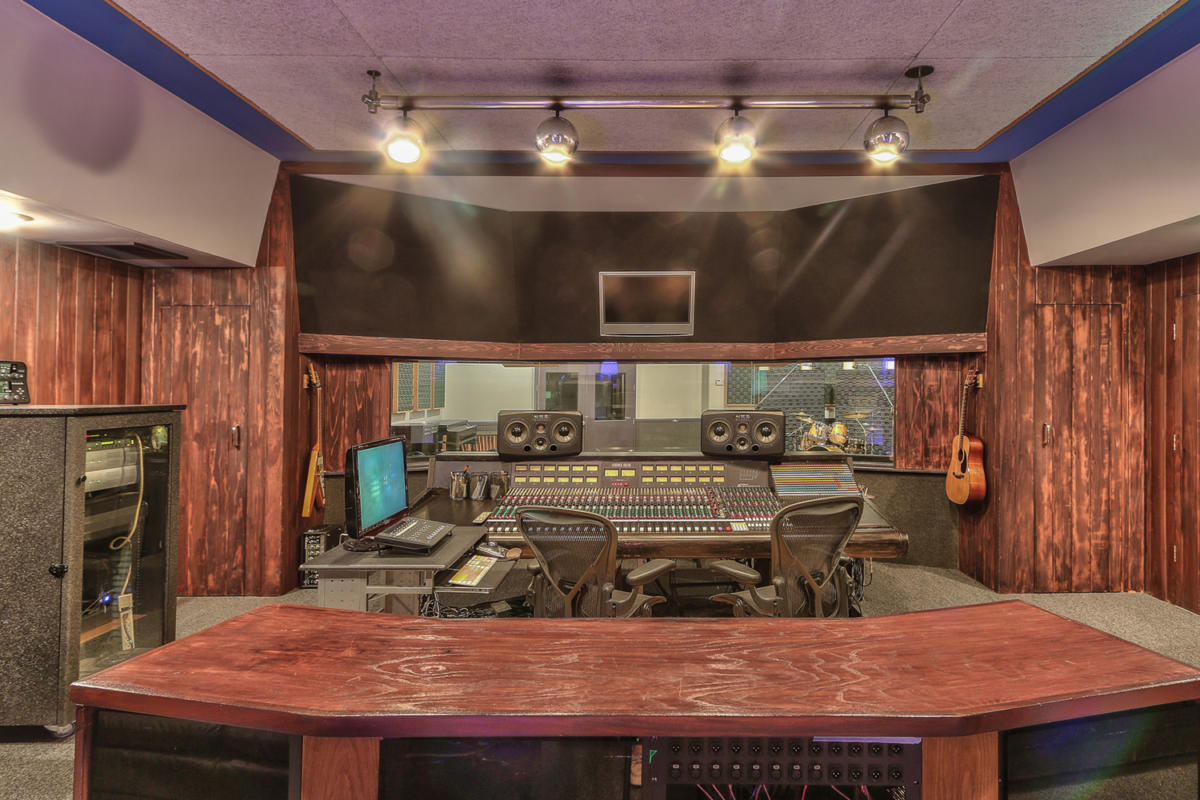 Chief engineer and owner Eric Milos has high expecations on studio monitors and explains the characteristics of his studio
Clear Lake Recording was built in 1987 by engineer/producer Brian Levi. He had just finished working on Dwight Yoakam's 1986 Debut Album "Guitars, Cadillacs, Etc. Etc" when he realized he wanted a studio of his own. Over the last 28 years Clear Lake has been a go to studio for many genres of music and handled a lot of the late 80's LA hair metal bands and later went on to work with many ground breaking hiphop artists, and alternative rock bands. Currently, the clientele is still incredibly eclectic. The list of notable artists and musicians that recorded at Clear Lake in the past includes bands like No Doubt (who recorded much of the "Tragic Kingdom" album at Clear Lake Studios), Jimmy Eat World, Anthrax, Steel Panther, Quiet Riot, Talking Heads, Ice-T, Melissa Etheridge, Rita Coolidge, Intronaut, Dishwalla, Backstreet Boys, Chaka Khan, and the list could go on forever …
"It's a lot of small things that make a session run smoothly"
"There are a number of reasons our clients like working at Clear Lake", says Eric Milos, chief engineer and owner of Clear Lake Recording Studios. "We have a really well designed control room and live room. Both were designed and tuned by George Augspurger. Clients know that what they hear in our control room will translate into the real world. This is also greatly enhanced by the ADAM S3X's we have setup in studio A. Our Live room also has a really unique and sonically pleasing sound that greatly enhances any acoustic instrument we record. We also have a lot of really great sounding outboard gear, microphones, and instruments that we take very good care of. Most importantly, I think Clear Lake provides a really creative environment and we treat all of our clients really well. We make sure everyone is comfortable and taken care of. It's a lot of small things that make a session run smoothly, and we do our best to address all of them."
Asked about which problems he had most encountered in his studio career, Eric replies: "For a lot of years before taking over Clear Lake, I worked in a lot of less than ideal acoustic spaces. It was always very challenging to find a speaker that would perform consistently enough for me to delineate between issues with the mix or issues with the room. The obvious solution is to invest in acoustic treatment, but that often isn't an option in temporary setups so its important to have a pair of speakers you know inside and out. That way you can feel confident that any sonic issues you're hearing are probably a result of the room and not your mix.
"I want a monitor that can do it all"
I think it was in a guitar center when I first heard an ADAM speaker. I was a teenager and out to buy my first set of professional speakers. I demo'd the original A7 and the BM5a's. Those were the only speakers they had. Ultimately, the A7's sounded too clinical to me and I went with the BM5a's. It wasn't until I heard the S3A's in a real studio that I realized what an impressive speaker ADAM makes. Eventually I invested in a pair of the S3A's (saved for a long time, and found a used pair I could just barely afford), I learned everything about them and was eventually able to trust my work as a result.
Now that I have a commercial space my criteria has changed a bit. I want a monitor that can do it all. I need it to be honest, revealing, loud, soft, but still sound good. That's a tall order and there are a number of monitors out there that do a few of those things really well, but not many that do them all. The S3X's were the first pair of near fields that I thought did all of that. If your mix isn't right, you'll hear it on these speakers. The level of detail is astounding. That being said, they still sound really good. The low end extension is incredibly helpful when mixing music with a lot of sub base. I was honestly skeptical the first time I heard them because I thought they sounded too good! However, once I started mixing on them I realized a number of things. My ears did not get fatigued, I could zero in on very minute details with ease, and when I got my mix in place and sounding the way I wanted it to, it translated very well. So in short, in a commercial setting, you need everything because when a client is sitting in the room with you, you don't have the luxury of waiting until mix down to have an excellent sounding recording.
"Monitors play an often-unrecognized role in the creative process"
For many of the reasons I mentioned earlier I chose the S3X's for Studio A. They are incredibly accurate and useful studio tools, but they also impress clients with their power and sound. Every project I have worked on the S3X's (everything over the last year) has been an absolute pleasure. I was always a fan of the S3A's, but I feel like the evolution that happened with the S3X's has created the perfect monitor. Studio B has a pair of S3A's for stereo work and A7s for 5.1 mixing. Studio B is a bit smaller so the power of the S3A's had the right amount of power for the room. We also added a pretty powerful subwoofer, so hiphop sessions we are able to crank them pretty loud and have them sound pretty close in size to a main monitor setup. We occasionally have sessions where a bunch of song writers collaborate. This means they are all on their own individual laptops creating tracks and when someone has something to show they plug into our system. I think its exciting for them to throw it up on our speakers after listening on headphones and hear their creation in the open air. Otherwise I think the monitors play an often-unrecognized role in the creative process. When a client hears something back and it sounds right, and we move on to the next thing I think some credit is definitely due to the speakers. They can help facilitate a session moving forward and remaining productive.
Whether it is a freelance engineer working out of our studio, or a musician that knows nothing about speakers, it is very common for people to comment on how impressed they are with our monitoring system. When our clients understand the level of accuracy our monitoring system provides it plays a huge part in them leaving the studio confident they have a finished product that will continue to sound good no matter the system.
For more info, visit Clearlake Studio's website.