Blade Studios: Chris BellKeeps His Mixes Real With ADAM Audio
ADAM Users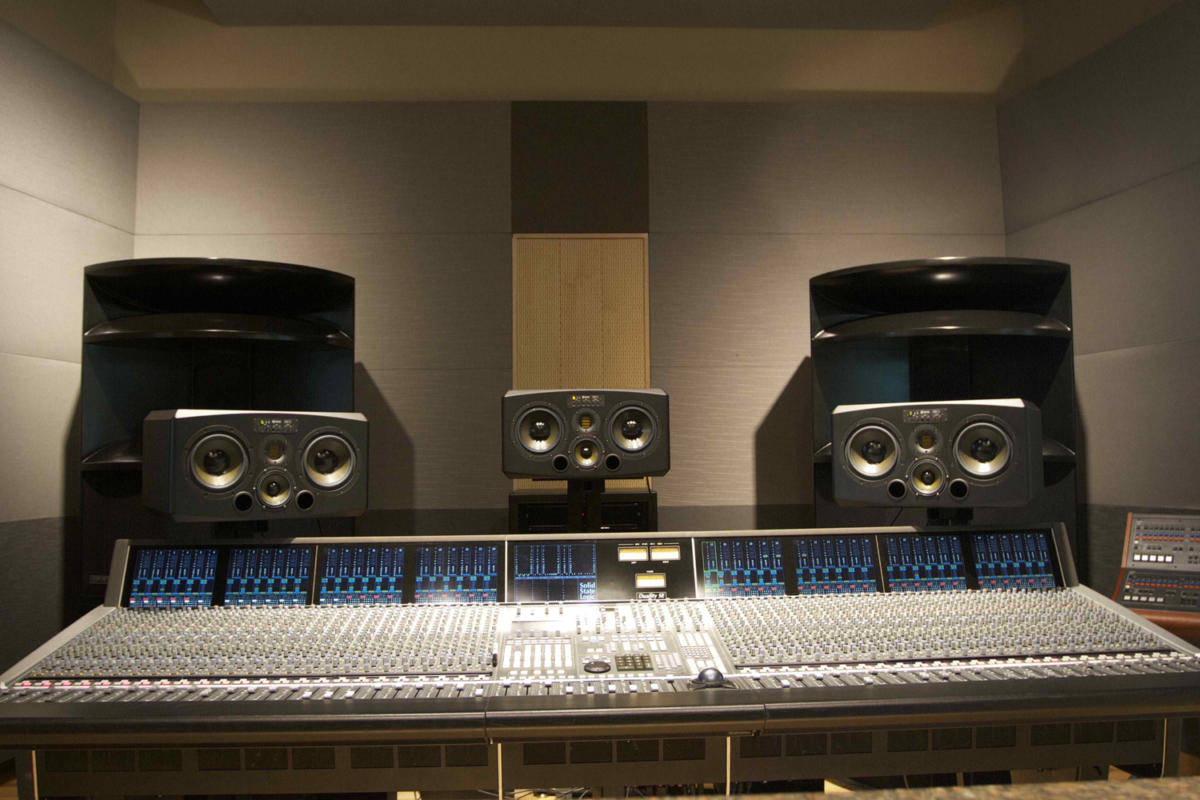 Chris Bell's career already includes a Grammy nomination for Best Engineered Album (Kirk Franklin) and work with the Eagles, Erykah Badu, Everclear, Destiny's Child, U2, Earth, Wind & Fire among others. Now he's a partner and resident producer-engineer at Blade Studios in Shreveport, Louisiana, eager to move to the next phase of his enviable career.
Working with friends and colleagues Brady Blade and Scott Compton at Blade, Chris points out the obvious musical and cultural advances of working just miles from New Orleans along with the tax incentives offered by Louisiana to make records there.
From musician to Grammy nominated recording enginer
Asked about his career, Chris explains how he made a logical transition from musician to recording engineer, mastering 1⁄4" tape machines at an early age and quickly moving up through the ranks to professional status in Dallas, Texas.
"I was at a huge 5-room studio called the Dallas Sound Lab," he points out. "I eventually became chief engineer working on Grammy nominated records and films like Titanic and Hope Floats . Eventually I figured out how to do every type of recording, from commercial spots to surround mixing and records."
"You have to change the way you work nowadays"
"The owners had invested a lot in the facility because they were trying to make Dallas 'the third coast', which didn't work out in the long run. Now it's a school like a lot of the big studios. You have to change the way you work nowadays. A lot of the stuff I've done over the last few years has been in people's houses."
One of those records, the Eagles appropriately entitled "Long Road Out of Eden" released in 2007 and six years in production, started at Don Henley's home studio in Malibu. But Henley had to return to Dallas for personal reasons and ended up working with Chris at a facility named Luminous Sound that included an 80-channel J Series SSL console among other high end gear.
"I had to have them. I got so used to them and what they do"
"He came in and worked with us and liked what I did and asked me to finish the record with them."
At that point, Bell was already using ADAM monitors. "I had a set of S3As and once I started using I got pretty hooked. Whenever I'd go to other rooms, I had to have them. I got so used to them and what they do. It's like you listen to another speaker and all the detail you usually hear on ADAM speakers is gone."
Adam Audio S3X-H monitors for 5.1 surround mixing
"And with ADAM, what I'm hearing inside the control translates really well out of the control room. The imaging is absolutely crazy. I just got the newer S3X-Hs and I really love them. They're even better than the S3As if that's possible. And the amps sound better as well. Overall, it's definitely a step up. We have 5.1 in both rooms so we have three S3X-Hs up front and four S3X-Vs in the rear of the room. "I've been playing around with mixing a lot of records in 5.1, I don't get hired to do those because nobody really wants them, but I do them and give them to the client and tell them just to put them away because they really blow people away when they hear them."