Chigiana Music AcademyFilm Scoring in One of Italy's Most Prestigious Institutions
ADAM Users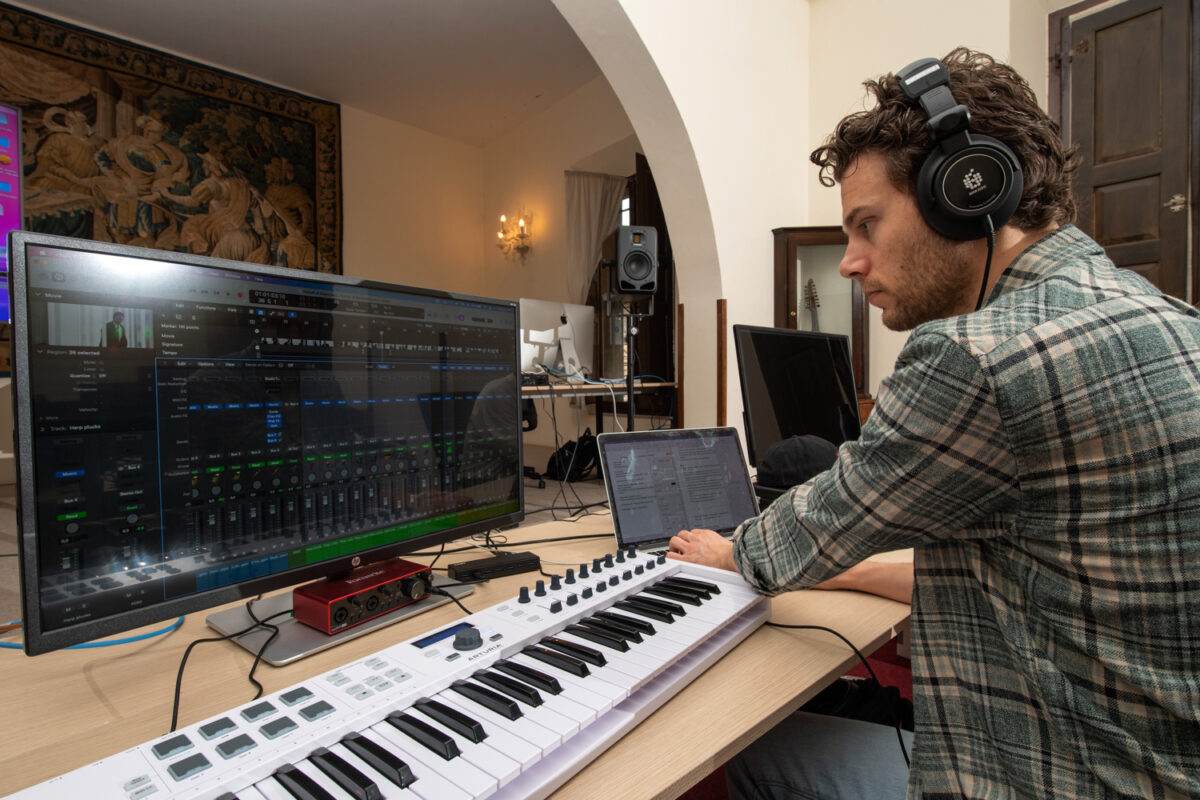 Moulding the future of motion picture audio and orchestration, bringing together some of Hollywood's greatest producers and Italy's best academic talents.
The Chigiana Music Academy is one Italy's most prestigious institutions for classical tuition, events, and performances. In the summer of 2022, the Academy launched a new film scoring masterclass, attracting the best musicians from across the world. To ensure the program adhered the highest of quality standards, the Academy teamed up with ADAM Audio to furnish the studios with the latest high-end precision S Series monitors.
The Chigiana music academy first opened its doors in 1932, attracting international students with its prestigious courses and facilities. Founded by Count Guido Chigi Saracini, the Academy has since gone on to enrich the musical minds of some of the world's most prominent talents.
With multiple courses on offer that mix the old with the new, the Academy's facilities provide students with the opportunity to master both classical instrumentation and digital production techniques, all in a setting that encourages intergenerational and cross-cultural collaboration.
In order to help its students, branch out further in the world of film music, the Academy teamed up with the Toscana Film Commission back in 2022 to launch a new initiative called the Film Scoring Intensive Program.
To head up the program's faculty and provide the students with all the skills they need, some of the industry's best teachers and professionals were brought over to impart their expert knowledge. As part of this faculty of academic pros, the program featured Hollywood heavyweights Pete Anthony [The Mandalorian, I Am Legend], Marco Beltrami [Scream, Terminator 3], Tim Starnes [King Kong, Hugo], amongst many others.
During the three-week course the participants studied a wide range of topics from Film Composition and Analysis to Orchestration, Sound Design, Sync Licensing, amongst other industry and academic subjects. For the program, special music labs and production suites were assembled for the international participants to use; studios furnished with the latest technology by ADAM Audio. These labs were all equipped with S Series monitors, Studio Pro SP-5 headphones, and Focusrite equipment, providing the students with the best in high-fidelity sound and audio response.
"It is an honor for us to be a partner of the Accademia Musicale Chigiana,"  Christian Hellinger, CEO of ADAM Audio, remarks about the partnership. "The history of this institution, the quality of its curriculum and its facilities, is exceptional. From the prestigious names of the instructors we are confident that the students will have an unforgettable experience. We look forward to a collaboration for many years to come."
After the three-weeks of intense work and collaboration, the final compositions were performed at the Cinema Alessandro VII in Siena, alongside a 42-piece symphonic orchestra. Following the success of the 2022 edition, The Film Scoring Intensive Program returned in May 2023.