Beats by JBlack
ADAM Users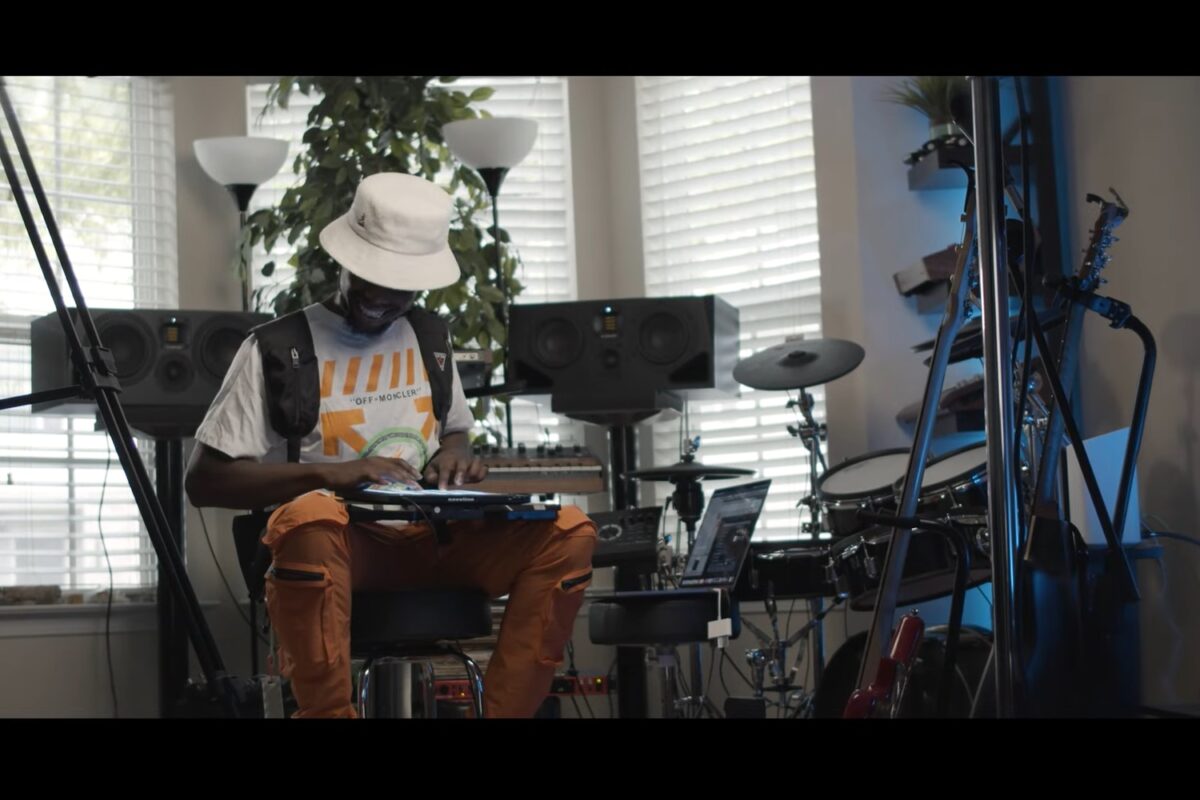 Atlanta's finger-drumming expert on capturing the perfect drum sound with the ADAM Audio A77H
Atlanta-based producer Beats by JBlack achieved notoriety thanks in part to his expert finder-drumming skills. The talented and versatile producer is also the founder of the Finger Drumming Academy and has a huge following on Beatstars with his modern and vibrant productions.
Influenced by the likes of Araab Muzik while growing up, Beats by JBlack's music career started only six years ago. Today he already has several musical credits to his name, including one on a 2020 hit single by 2 Chainz.
Beats by JBlack's studio consists of far more than just drum machines, with the accomplished producer often using guitars, synths, and real percussion to season his musical works.
For quality audio, the beat producer uses the ADAM Audio A77H in order to capture the low ends that resonate within his beats.
"Bass feedback is really important because I just like to hear my drums," the producer explains about his audio requirements.
"When it comes to percussion, you need to know how to separate the kicks and those 808s. I need to know that my bass sounds good, and ADAM [Audio] has that really nice, deep end."