German Hit Producers Beatgeesrely on ADAM Audio A8X speakers
ADAM Users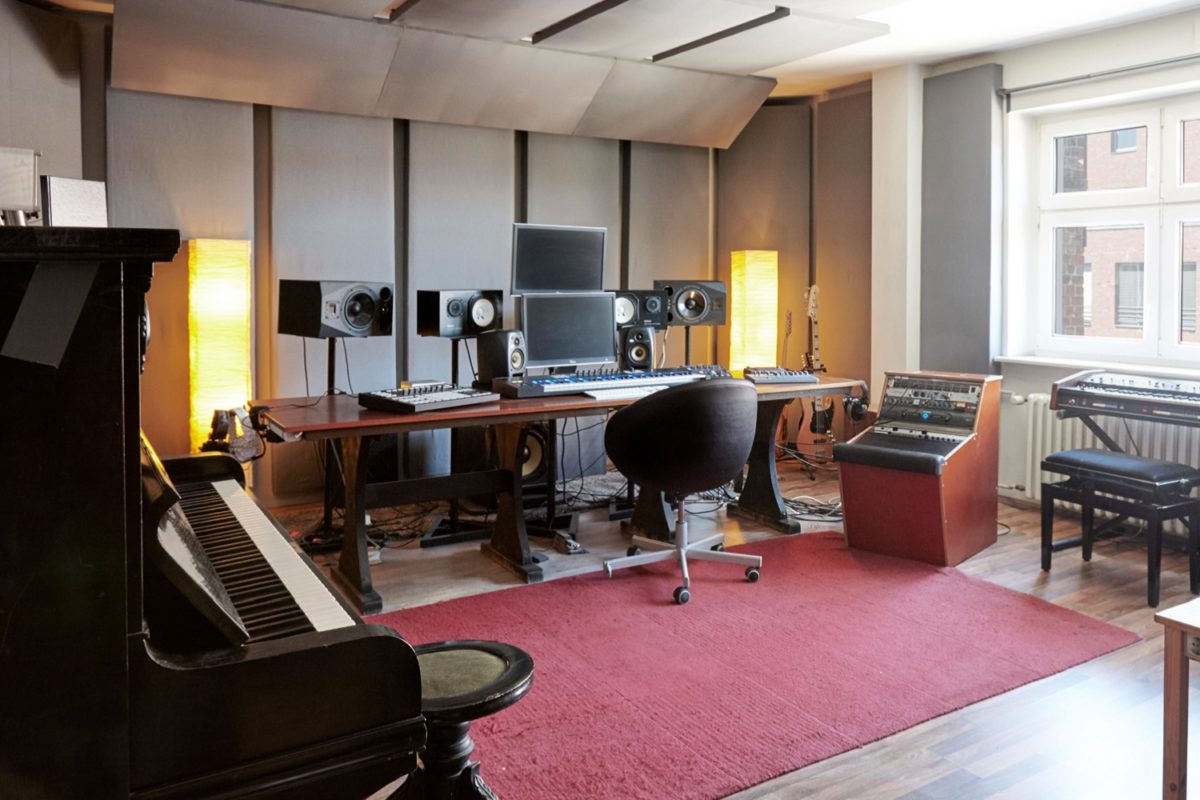 Four like-minded, like-visioned partners and friends, the Beatgees share a sound, a studio complex in the trendy Mitte district of Berlin and a common history dating back to 2008.
With their early roots in the booming Hip Hop movement of Germany in the mid-2000s, their individual and collective path has taken them to create multi gold and platinum selling records for a diverse spectrum of artists: from artful Electronica (Yates, LARY, Kat Vinter) to record-breaking radio pop (Tim Bendzko, Lena Meyer-Landrut, Namika). The element that flows through it all can be described as a discerning sense of taste.
In the bustling scene of Berlin, innovation is always just a few blocks and semi-legal parties away. Musicians and music lovers from all over the world flock to the city where beer is cheap and clubs don't close. The art lies in subsuming the influences without being consumed by them and then turning them into sheer productivity. The Beatgees incorporate the world they find at their doorsteps into their sound and put it to serious work.
"We use ADAM Audio speakers since many years. Plenty of our most important songs were made on ADAM studio monitors – from the first note to the last"
Highly respected German artist MoTrip calls this process "an intense experience": he came to the Beatgees just a few weeks before having to turn in his master and ended up with "So Wie Du Bist", his commercial breakthrough and platinum-selling Top-3 single. At the same time, German singer Namika held the number 1 spot in the charts with her Beatgees-produced and co-written single "Lieblingsmensch".
A lot can be said about the sum being bigger than the parts. In the case of the Beatgees it works both ways: a constant flow and exchange of ideas makes every member's work a group effort, at the same time the collective inspiration and skills serve to further each member's individual sound.
Working with one of the Beatgees is highly personal while at the same time it feels like you are getting the energy of four. The Beatgees like to simply call this process quality control, which paired with feedback loops of artists, managements and labels creates a highly personalized and intense end result.
"We love all different approaches to making great music. Some artists come with almost finished records and we help them to expand their vision, or to clarify it to the point where a spot-on single becomes possible. In many cases, like with Namika, we work with artists from start-to-finish, writing and producing a complete sound and style tailored to the uniqueness of the people we work with. Above all, our approach is to be always tasteful and always truthful."
The Beatgees use ADAM A8X studio monitors. Find out more about them here.