Rafal Bien [Bass Fun]Scales Up His Career with S5V Main Monitors
ADAM Users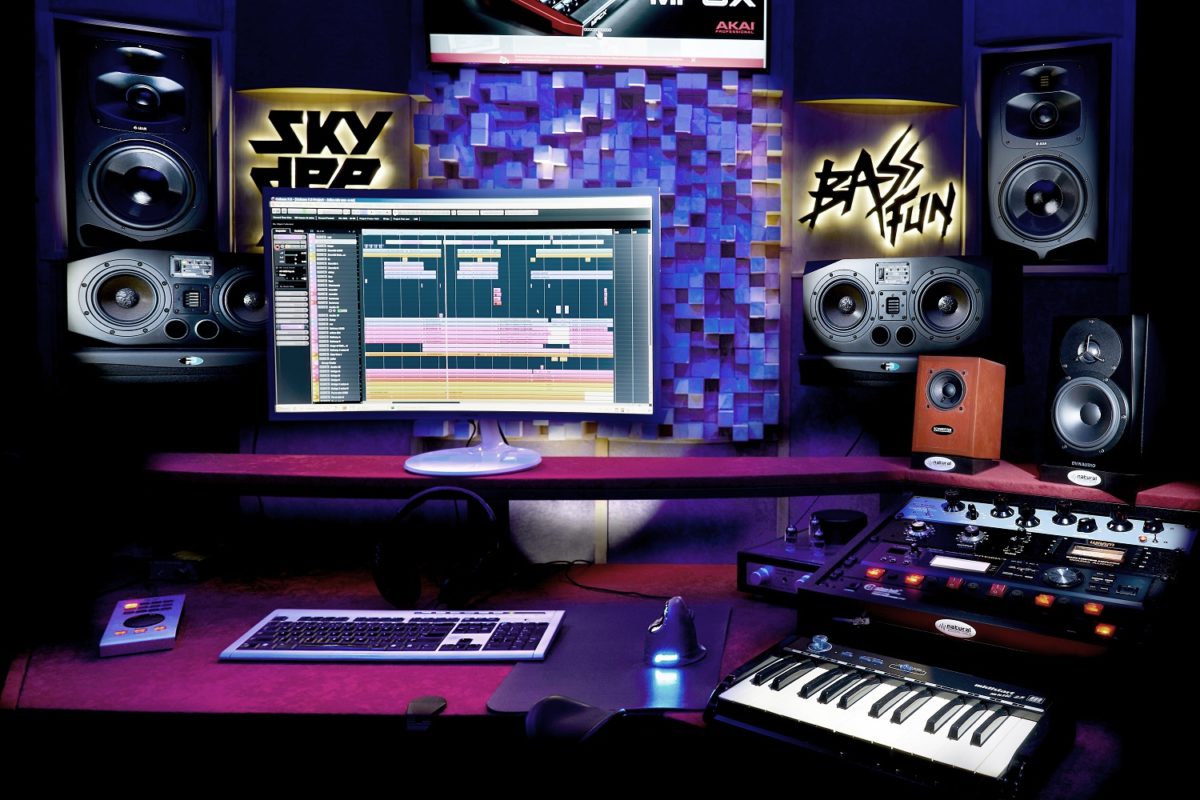 Polish electronic and pop producer Rafal Bien, aka Bass Fun, recently upgraded his monitoring system, adding a pair of main monitors, the mighty ADAM Audio S5V, to his custom-built production studio.
One of Poland's top producers of electronica and pop, Rafal's long career began when he started tinkling around on his grandfather's piano aged four. His career has since blossomed thanks to his enormous musical talent and many years of production experience. The hallmarks of his sound are cleverly crafted beats, catchy hooks and quality samples and synth sounds you want to hear again and again.
Housed in in a century-old tenement building in Sopot, Poland, Bass Fun's studio is a dream come true. Rafal elected to build the studio into a 30 m² room in his own flat to keep his production space accessible and provide an air of homeliness and familiarity. It's a meticulously designed space featuring custom-built studio furniture; the cool, dark atmosphere is punctuated with lighted accents that keep Rafal's focus on the essential gear. His workflow marries the best of digital and analog, leveraging the advantages of mixing in-the-box in his DAW of choice but using selected hardware synths and rack gear when needed.
Among the most important components in his studio is his monitoring set-up. Rafal uses both the S3A and S5V, the latter mounted into the front wall of his studio. Having both near-/mid-fields and main monitors allows him to cover all possible volume levels.
Rafal's ongoing love affair with his ADAM Audio monitors began while he was at a friend's studio in Warsaw and first heard the S3A. "I was spellbound by the 3D sound I could hear from them, which had never happened before with other monitors, though I heard and tested a few of them! It was love at first sight and I knew I had to own them."
The S3A became Rafal's go-to workhorse monitor, and he soon became intimately acquainted with its honest, clear and detailed sound. Recent projects required him to install a larger midfield monitor solution into the rear walls of his studio. Rafal auditioned several speaker systems by renowned manufacturers before letting on the S5V. "They provide me with the full sound spectrum, with a clear high end, selective mids and bass with no muddiness. They sound as powerful as the cinema screening room sets. Just fabulous!"