American Mobile StudioHits Road For Festivals With Adam Audio
ADAM Users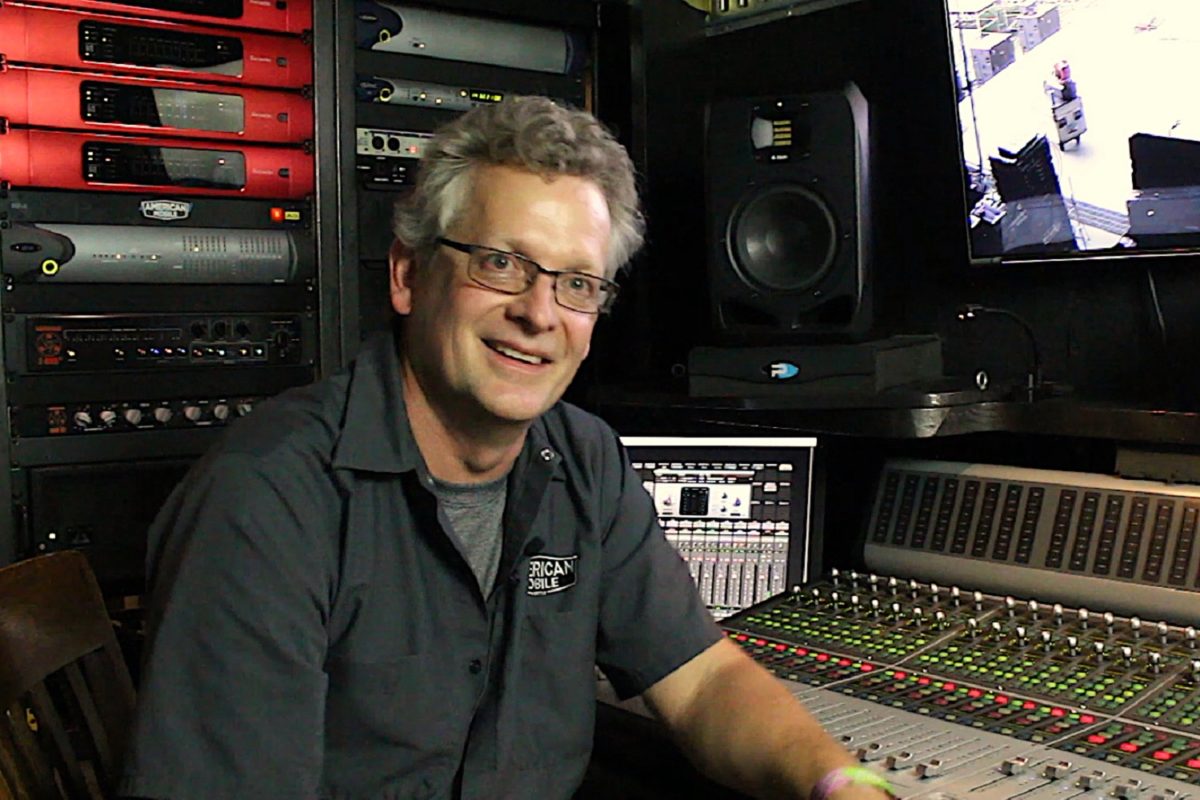 "For me the S2Vs are a very comfortable speaker to mix on. I can mix on them all day without fatigue and come back tomorrow and mix for another full day"
American Mobile Studio has been on the road for over a decade traveling across the U.S. specializing in live music broadcast, webcast, and remote recording productions for famed artists and popular music festivals like Coachella and Bonnaroo. Chris Shepard, producer, engineer and owner of American Mobile, recently added a pair of ADAM Audio S2V monitors from the S Series, the new 3rd generation flagship range of near field, midfield and main studio monitors for audio recording and production professionals.
"I have tried a variety of speakers in the remote truck, which is essentially like being in a big box. The ADAM S2V's provide that accurate balance of size and sound pressure level making a comfortable listening environment for me and for my clients," says Shepard.
"Nothing compares to the ADAMs strong mono image"
Another big factor in selecting the ideal monitors for American Mobile's broadcast work is finding monitors with good, strong, tight mono imaging – an essential element in order to have his work translate well into the broadcast environment.
"We've put a lot of different speakers in this truck and nothing compares to the ADAMs strong mono image. That is because the ADAMs are matched so well," adds Shepard. "This is extremely important to me, and that is where the ADAM S2Vs win."
In terms of his impressive credits working on the major festivals throughout the U.S., Shepard says of American Mobile, "We were the right guys with the right gear at the right time, and we're thankful." A typical season for American Mobile kicks off in early March down in Austin, Texas with SXSW, doing a week of live broadcast for Pandora. Then out to California for a month in Palm Springs for the Coachella and Stagecoach music festivals. June is spent at Bonnaroo (14th consecutive year) in Tennessee and the Firefly Festival in Delaware. July holds Pitchfork in Chicago and then a trip to New York for the Panorama Music Festival. August has American Mobile crew back in Chicago for Lollapalooza and then directly out to San Francisco for Outside Lands. The fall leg includes two weeks down at the Austin City Limits Music Festival and wraps up in New Orleans with Voodoo.
"The most comfortable speaker to mix on"
While American Mobile Studio's seemingly endless road trip schedule may sound exhausting to some, thankfully, Shepard doesn't get tired of mixing, especially with an endless list of new artists and of course his new ADAM Audio S2V monitors.
"For me the ADAM S2Vs have been the most comfortable speaker to mix on. That is really what it is about; that I can mix on them all day without fatigue and come back tomorrow and mix for another full day."