Alessio Meleofrom production to mastering with ADAM Audio's S3H
ADAM Users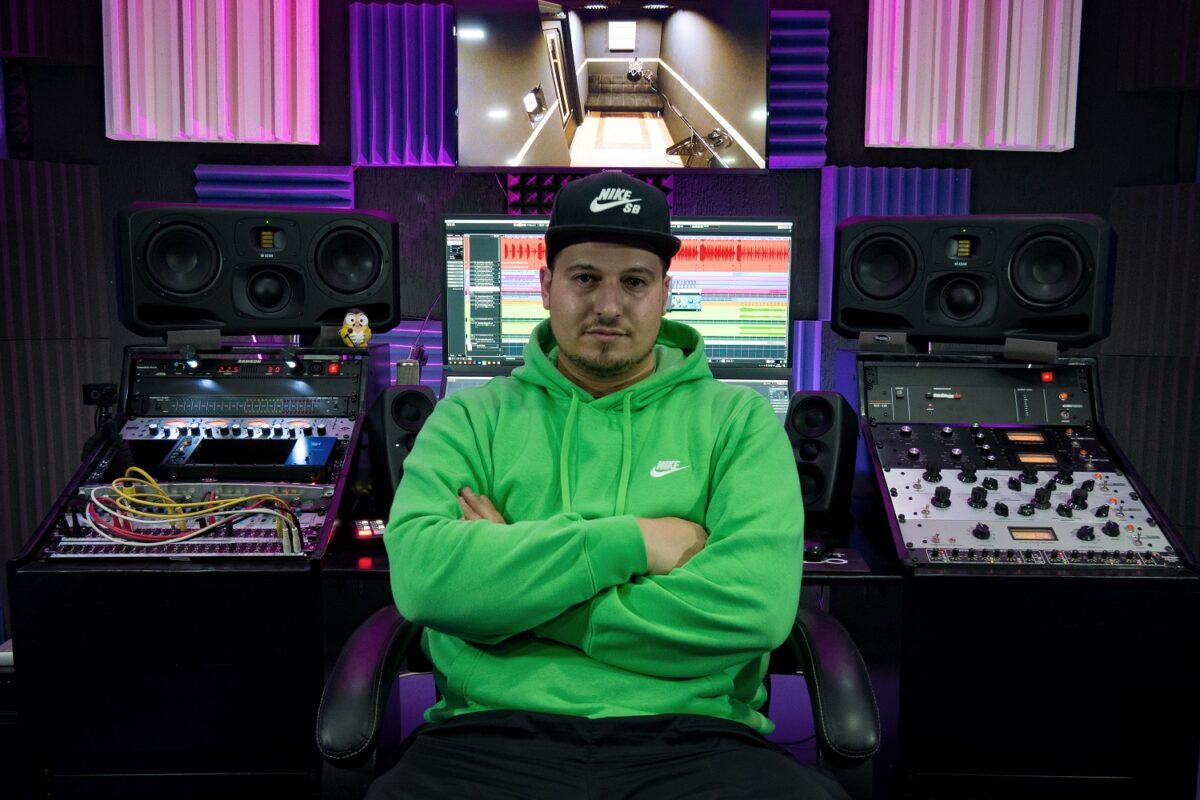 Getting the right level of control for drums and hip-hop beats
From recording to post-production, Italian sound engineer Alessio Meleo has helped countless artists realize their sonic vision.
Graduating as a sound technician from the Audiovisual Research and Processing Center in Frosinone, Meleo carved out a niche within the mixing community thanks to his specialized drum work. It's a field that has seen him work and collaborate with some of the world's leading drum brands from his own production space, Ground Lift Studio.
It's from his studio, equipped with ADAM Audio S3H monitors, the engineer mixes and produces acts from a wide variety of styles.
"After many years working with active and passive monitoring systems, I was able to find the most efficient solution for my studio with ADAM Audio," Meleo states about his speakers. "For me they provide the perfect solution with their small size, high power, 3-way fidelity, and wide and clean stereo sound. Plus, with the S Control Remote Software, I'm able to control the parametric equalizer, which allows me to use these monitors in any working condition, even in the most difficult of situations."
From his studio, Meleo routinely performs tests on microphones, techniques, and preamplifiers. More recently, the Italian engineer was involved in making music videos for Yamaha, Zildjan, Meinl Cymbals, Evans, and Sonor, which were published on their official channels.
Meleo's work also sees him mix and record various electronic and hip-hop acts, mixing analog and digital, from recording to audio finalization.
"When producing hip-hop beats, there is always a strong need among young artists and producers to listen to the music at a very high volume," says Meleo about his experience of working with local artists.
"ADAM Audio monitors allow everyone to be immersed inside the track, even those who are not in the focal position."
Soon, the studio will soon see the addition of ADAM Audio Sub12 subwoofers to add additional low-end focus to the final mixes – complimenting the engineer's final product yet further, even though as the engineer admits, "the frequency range of the S3Hs is astounding."