Adriano Dagamixes for the stars with the ADAM Audio T-Series
ADAM Users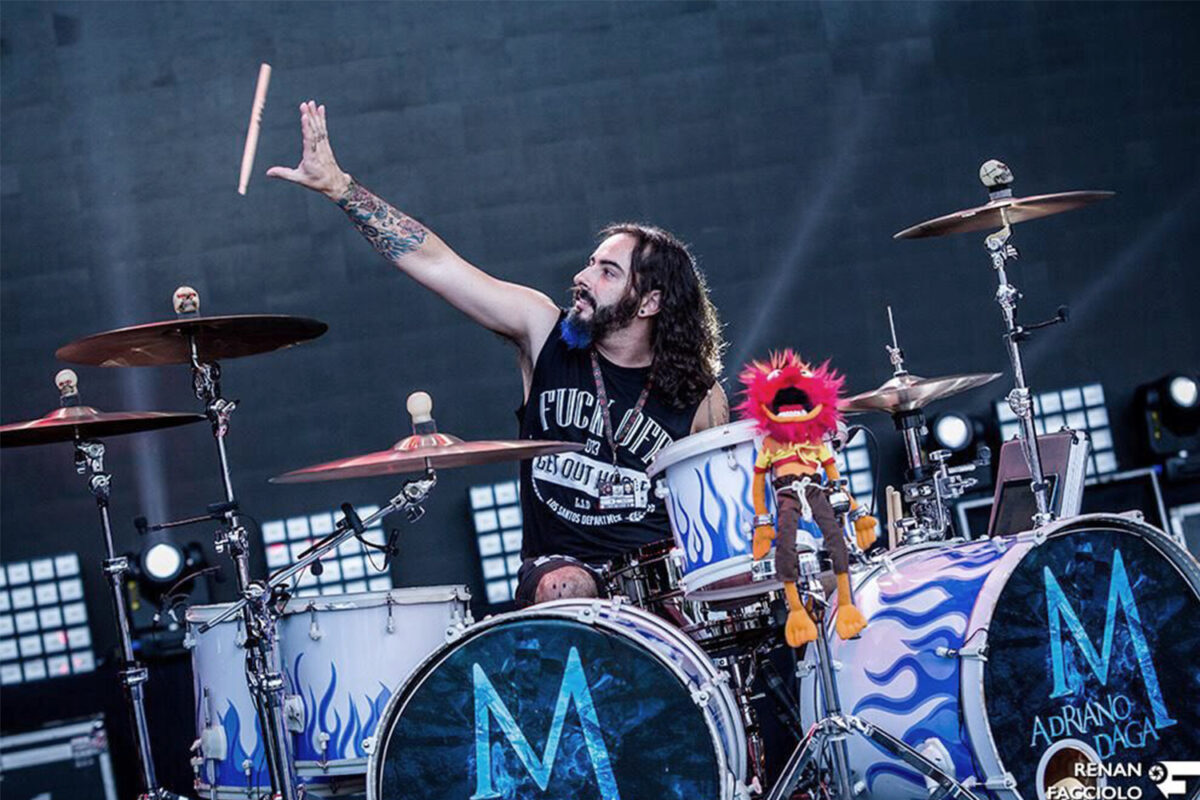 Latin Grammy Award-winning musician and multi-platinum engineer and producer Adriano Daga is credited for mixing such prolific artists as Sting, Roger Waters, Shakira, and many more. As well as sitting behind the drums for Brazilian pop-rock band Malta – a band that has already amassed over six million streams on Spotify alone – Daga is also one of the most sought-after producers in the country. The majority of his production work is done in his studio, the aptly named Daga Music House, which is equipped with T5V and T8V ADAM Audio monitors.
Daga began working professionally back in the late 90s, before becoming an award-winning engineer. Today, he has produced, mixed, and mastered for a leading array of stars, including Silverchair, Billy Seehan, Jeff Scott Soto, Lenny Kravitz, among many others.
When it comes to selecting the right monitors for his pro-audio services, the build, clarity of sound, suitability for use, and tweeter technology are some of the most important factors for the Brazilian to consider. "When the monitor has quality, it doesn't need great resources, as it is focused on what it needs to offer: audio transparency," Daga says about his requirements for a monitoring setup.
"What I pay more attention to is the variety of sizes and the number of settings you can have for your ideal environment. If you have an inner field speaker, or a speaker built into the wall next to a corner, you can adapt it to any environment with the settings you have behind the speaker, i.e. the bass cuts, treble, frequency, and volume."
Daga was first introduced to ADAM Audio's S Series monitors while working in a friend's studio. "At the time he made a comparison with other well-known monitors and I noticed a gigantic difference in sound," Daga says about his introduction to the brand. "The following week I already had a pair of ADAMs at home."