Academy of Sound Engineering Warsawequips its studios with monitoring solutions by ADAM Audio
ADAM Users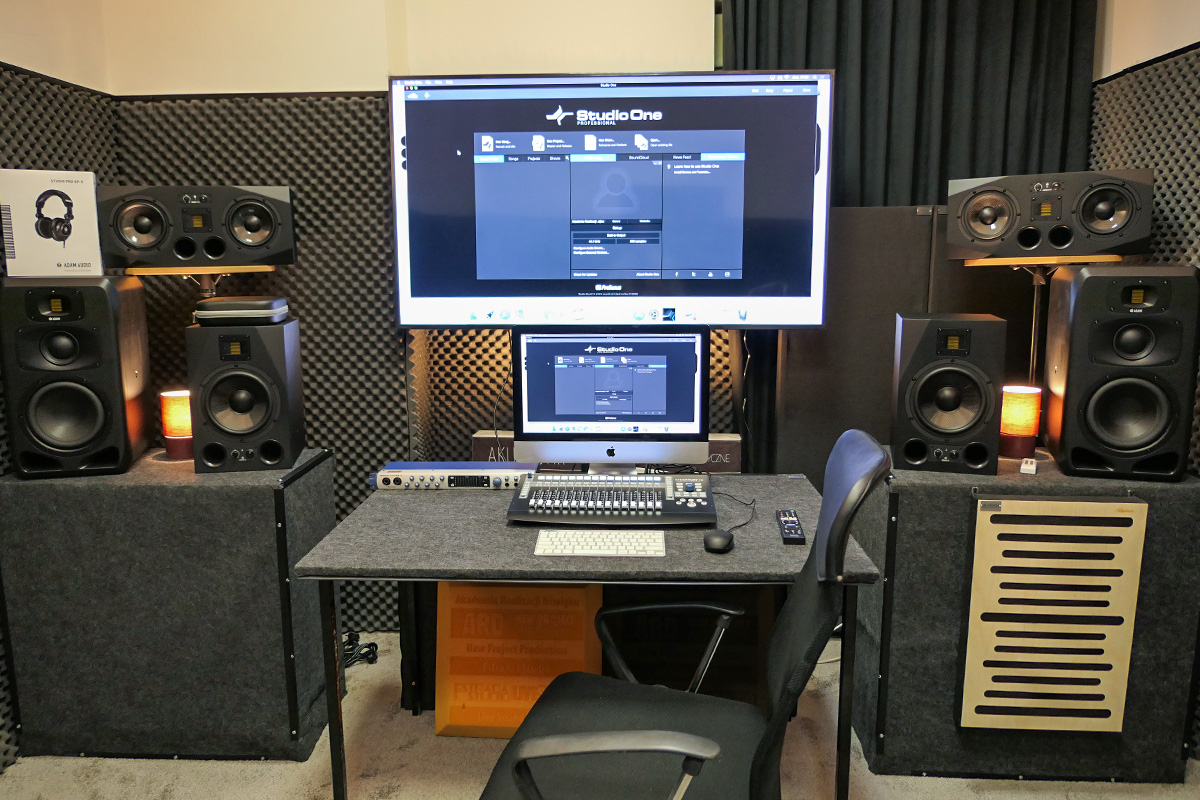 The Academy of Sound Engineering in Warsaw is one of the leading private education institutions teaching those who wish to enter the world of professional audio production. The school conducts courses in four branches, located in Warsaw, Gdynia, Jaworzno and Wrocław. It also teaches a large number of government institution employees whose professional duties are related to sound engineering.
The academy focuses on exercise and professional skills acquisition. Practical courses take place in computer labs equipped with various monitors of German manufacturer. Starting from T series, through AX-Series, ending up with flagship S speakers like the ADAM Audio S3V and Studio Pro SP-5 reference headphones. Audio quality is regarded as one of the most basic challenges lecturers face when conducting recording classes. In the sound recording process, the producer aims to capture the sound from the audio feed either in its most unadulterated form or in one which corresponds to their artistic vision. This is why audio quality is, according to the principal, Krzysztof Maszota, crucial element of music production. It provides information that allows us to determine how close we are to obtaining the desired results.
As has already been stated, the audio quality of studio monitors have a tremendous impact on the final outcome. These are the drivers on which we base our assessment as to whether the recording meets our criteria, Krzysztof Maszota continues. Personally as sound engineer I have been working on ADAM Audio monitors for 15 years. And ADAM Audio monitors were chosen for this very reason.
Monitors are extremely useful in the mixing process, playing an important role in helping the sound producer navigate through various frequencies. Moreover, students work with them during the difficult process of tracks capturing. In this case, the monitors have proven to be very helpful thanks to the natural and detailed sound reproduction. Krzysztof Maszota affirms that ADAM Audio monitors are excellent for the above-mentioned tasks. They are versatile, support many music formats and fully adjust to various types of mix environments. The monitors are also cherished among students, who value the ease of use due to transmission of the clarity of audio signal.