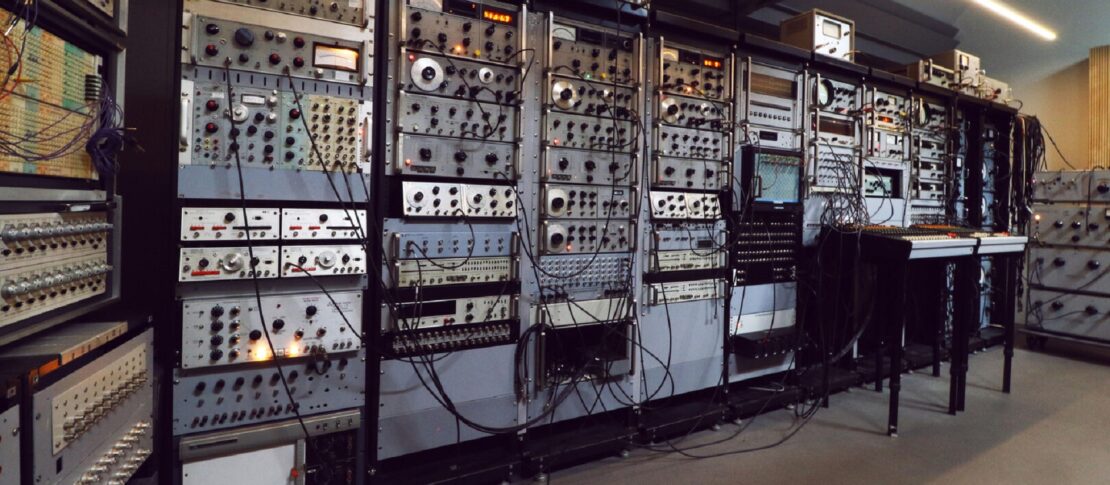 In The Netherlands, producers and sound designers alike can all access and work with a finely curated archive of iconic synth and music gear from across the past century.
Willem Twee Studios provides a platform for those wanting to emulate and create original and authentic electronic sounds, using some of the most iconic studio gear ever made. Located in the Dutch city of Den Bosch ('s-Hertogenbosch), Willem Twee is comprised of four studios, all packed with original test and measurement equipment studio from 50s and 60s, an abundance of classic and collectable modular synthesizers, pianos and much more. Thanks to its exceptional offering, the studio has attracted some of the most creative producers and musicians from around the world, including Blawan, Kate NV, British Murder Boys, Terrence Dixon, and many more.
On first appearances, Willem Twee Studios could be mistaken for a museum, such is the legacy of the all the gear that it has on offer. "What's special about Willem Twee Studios is the impressive amount of vintage equipment and synthesizers all under one roof," explain the team about their project. "Here professionals and amateurs, can discover new sounds, create new music and immerse themselves inside a 'synth city'".
Concrete Beginnings
Founded by Hans Kulk, Rikkert Brok, and Armeno Alberts, the idea to start Willem Twee Studios came about when the three local music figureheads were looking to consolidate their respective collection of electro-acoustic instruments.
"Hans [Kulk] had a private studio consisting of equipment from the fifties and sixties and was looking for a place outside of his home to set up his gear," says the studio team about their project's origins. Kulk ended up contacting Brok, who at the time was working at Toonzaal, a concert venue in the Den Bosch that happened to have some additional space available.
"A few years later Armeno Alberts, who was director of the Centre for Electronic Music (CEM), was also looking for a place for the centre's studio." It was only when Alberts went on to contact Henry Broerenthe, the director of the Willem Twee and Toonzaal locations, did all the pieces start to fall in place.
"The idea then emerged of combining together the wonderful collection at the Toonzaal Studio with the heritage of CEM, which included some of the finest and most famous synthesizers from the seventies," the team explain about the studio's beginnings. "This fusion would create a new and powerful platform, hosting the history of analogue instruments from the fifties till the eighties and beyond." Once the collections were combined, it was then decided to rename the space Willem Twee Studios and open it to the public.
After the studio opened, various private donations start to pour in, adding to the already-existing excellence. In 2021, the Kunstmuseum Den Haag contributed 23 special analogue synths to the instrument collection. The donation included a huge collection of vintage keyboards, including the Prophet 5, Minimoog, EML Synkey, and many more.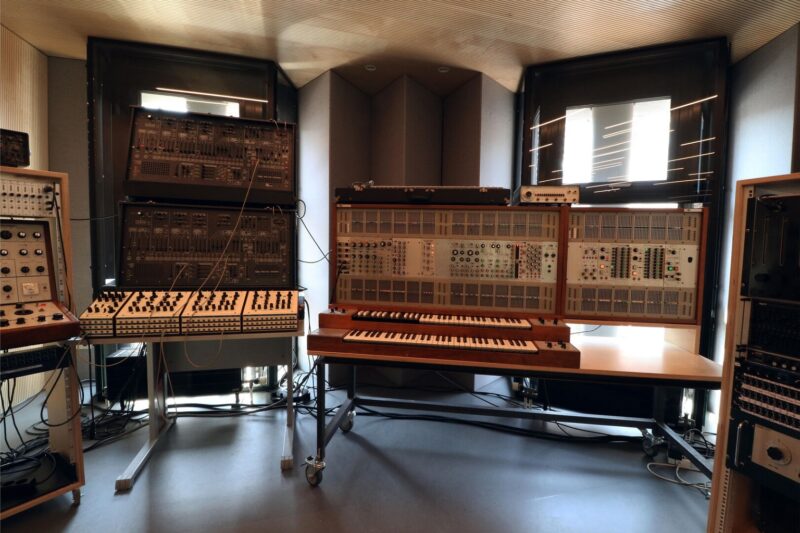 Synths Across Time
All together there are four different studios at Willem Twee, each one specialising in a different era and field related to electronic music production. Studio 1 consists of the analogue equipment from the 50s and 60s that was first pioneered by the likes of Stockhausen, and Maderna et al. to create what is now known as musique concrète. The manually controlled test and measurement equipment and instruments are all amalgamated as one giant synthesiser. In addition to these there are original tape recorders to create that authentic musique concrete sound. Studio 1 also uses ADAM Audio T8V monitors in combination with a T10S subwoofer to get the best quality sound from all the vintage equipment.
Studio 2 has an extensive range of legendary analogue synthesizers from the 70s and 80s, including a Prophet 5, JUNO-60, Matrix-6, amongst countless other classic pieces of gear. It also has an ARP 2500, one of the very few available to the public in Europe. Studio 2 uses ADAM Audio S3H mid-field monitors to harness these classic sounds.
Studio 3, which is a bit smaller than the others, has a mix of KORG and Yamaha synths, while the fourth studio double as an actual concert hall, replete with a grand piano and pipe organ that are both connected to the other production spaces.
"Normally, the kind of gear you'll find at Willem Twee Studios, could only be found in museums, where you're not allowed to touch anything, or in universities that are only available to students," the team say about the studio's gear. "Willem Twee Studios is accessible for everyone interested in working with our instruments. You don't need to be wealthy to enter our environment, as our prices are very modest."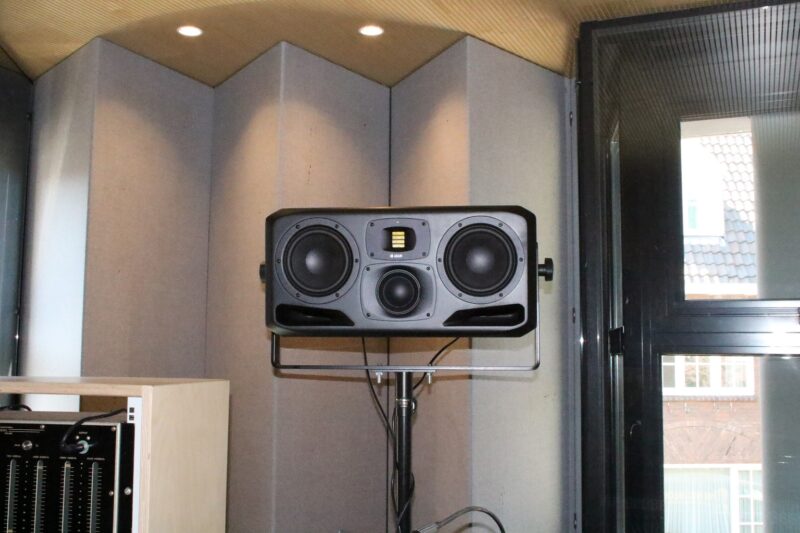 Accessibility and Diversity
The studios attract users from a wide variety of backgrounds and disciplines, from filmmakers to sound designers, students, producers, and amateur and professional musicians alike.
In the relatively brief period the studio has been open, some of the biggest names in music production and avant-garde sound design from across the continent have passed through their doors. In addition to those already mentioned, the studio hosted ADAM Audio 'Analog Experience' competition-winner and acclaimed analogue producer Felicity Mangan, whose recorded composition is set to be performed at the GRM Studios (Music Research Group), at the Maison de la Radio in Paris.
"For us the most important attitude is not to be dogmatic concerning matters like creativity or specific methodology in how to work on aspects like recording techniques or patching or whatever," the team respond, when asked how best to use the facilities. "We love to give as much creative space as possible to the artists working in our studios. We try to help them realise their specific ideas and their dreams. This doesn't mean our studios are suitable for everyone, but if you have an adventurous and open musical mindset, Willem Twee Studios is a good place for you."
Rikkert, Hans and Armeno are always on hand at the studio to help guide people through their journey, in addition to hosting workshops, seminars, and organising concerts. "For maintenance and refurbishing our instruments, synths and other gear, we are very lucky to have two technicians working for us; Paul van Twist, and Maarten Halmans," the Willem Twee team add about their setup. "They are completely familiar with the internal electronics of this gear and masters of tackling all kinds of occurring problems."
Artist and producers are full of praise when it comes to working at the Willem Twee Studios. With an expert team and organised studio filled with exceptional and historical equipment, it provides a once-in-a-lifetime opportunity for those wanting to use such iconic instruments.
"Being one of the very few open and public studios for the creation of electro-acoustic music in The Netherlands, Willem Twee has already achieved already worldwide attention and has become a hotspot for all kinds of creative artists, from musicians and composers to visual artists and producers," the team say about their success. "What we all have in common is a sincere interest in discovering new sounds and new ways of creating music on vintage machines.
Follow the Willem Twee studios on Social Media: