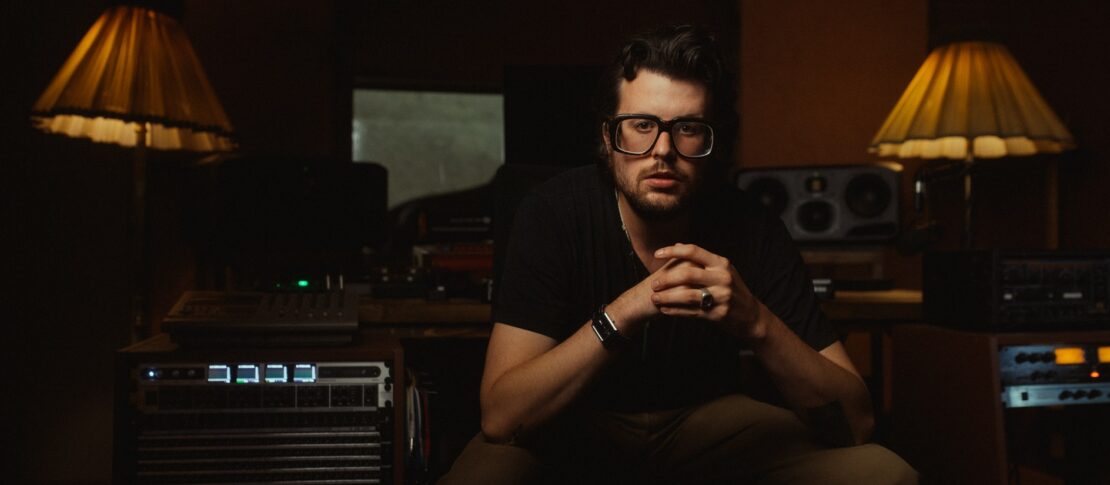 The unlikely story of Migration Studios
We caught up with Migration Studios co-founder and composer (and post-modern Bob Geldof?) Richard Jahn to talk about the journey so far. That is, the literal journey of transporting 100+ life-sized elephant sculptures across England in articulated lorries, as well as the more figurative journey of staining over 2 miles of wood by hand, installing fiberglass crocodiles, the aural sensitivities of the local barn owl, and of course, stereo reflections. In other words – a whole lotta wildlife and sonics.
Migration Studios claims itself to be the world's first recording studio that incorporates ecological conservation from the nucleus of the recording process. Situated on a sprawling farm in the heart of the Cotswolds, UK, the new creative hub is due to be christened in late September 2021 with an exclusive press event hosting Migration Orchestra.
''Migration Orchestra comprises 20 of the best upcoming producers, musicians and singers, who will come to the farm for one weekend to produce a record. Basically it will be like Live Aid but much cooler, hopefully." Richard joined us from the second floor of a semi-converted barn turned control room on the farm, now complete with a pair of ADAM Audio S3Hs and acoustic treatment by HUSH soundproofing. In the sonic backdrop is the bubbling birdsong of garden warblers and mistle thrushes. The composer is donning his signature oversized spectacles. This rather sacred outhouse stored grain for much of the 20th century, before becoming an indoor 5-a-side football pitch for a very well-known British comedian and his friends in the early 00s. Nothing beats a showbiz barn.
Anyway, let's rewind a bit.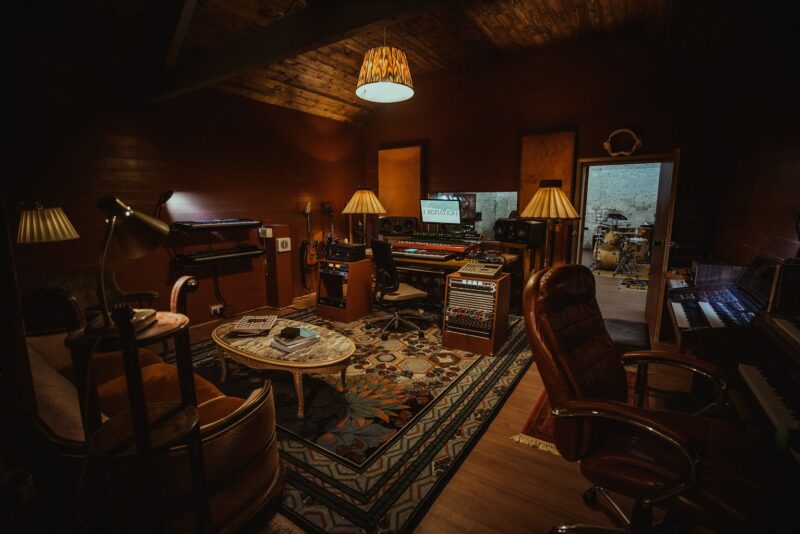 Perhaps it's best to start with the herd of 100+ lifesize elephants crafted from sustainable Lantana wood (an exotic flowering perennial from South America). Actually, rewind again. Back to the start of the pandemic, when Richard's career, like so many others working in the arts, went on hold.
"I was in a bit of a bad position. All the freelance jobs fell off the face of the earth."
"I was doing some composing for advertising but it wasn't consistent. Basically I was open to doing some really random jobs, and got a call from a friend one day who works for a charity called 'Elephant Family'. They were meant to be showing off this massive exhibition of elephant sculptures around London but it was cancelled because of the pandemic. Anyway she says to me, 'we've gotta move these elephants up onto this farm in the Cotswolds. Would you be down for helping?' I was like, 'that sounds jokes, let's do it.'"
This impromptu army of elephant transporters were assigned the duty of transferring this huge and delicate payload 150 km out of London to storage on the farm, in the searing heat of the summer. Whilst obeying social distancing guidelines.
After a long and arduous journey and unloading the colossal pachyderm cargo, Richard got chatting to Ruth Ganesh, the CEO of charities Platform Earth and Elephant Family, and head honcho behind this oddest of odd jobs. "I was joking around, after a very colorful mycological solo expedition in the surrounding fields. I just remember saying to Ruth, 'Imagine being able to live here – it'd be so amazing.' Turns out she was looking for a project manager to renovate the farm. Creating a studio at this point was not even a consideration."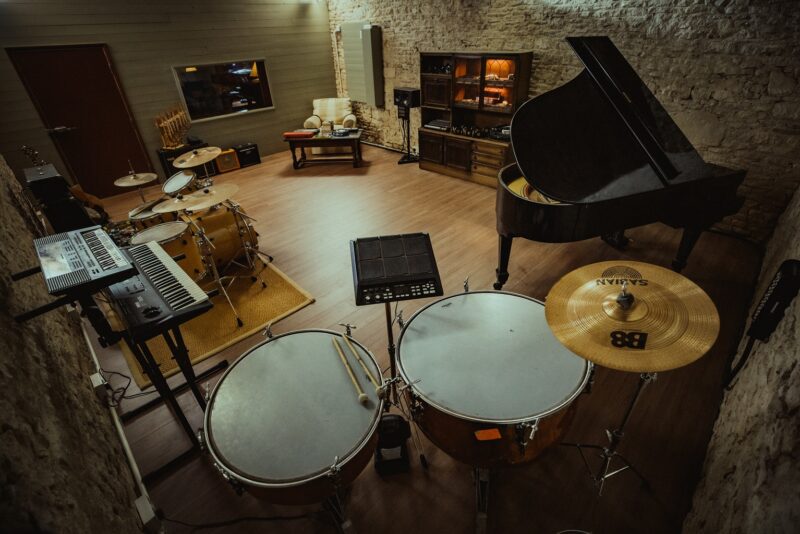 Ruth Ganesh, a celebrated fundraiser and conservationist, took a gamble and hired Richard off the cuff. Richard insisted that his girlfriend Anna-Maria (who had also recently left her job as a private art dealer) joined. "Ruth just instantly trusted us. She saw that we were people that she could trust and were gonna go for it."
Fast forward a week later and the pair are working at the farm four days a week – making thatched roofs, laying down carpet runners and painting fences. "It was project management. But very hands-on. This ran for eight months and during that time the farm went from being rundown to looking pretty amazing."
At some point during this formative period, the trio were walking around the farm assessing its potential as a hub for some of Ruth's other conservation projects. Enter showbiz grain barn stage right. "I remember Ruth just saying, 'what can we do with this?' I just stared at this five meter high ceiling and made a rather offhand comment – 'this would make a great recording studio.' I didn't think for a second this would progress to where it is now."
This passing comment somehow struck a chord with the charity mastermind. The professional collision of an industry-leading composer with a truly eminent fundraiser who has raised over £10 million for conservation through the arts is rather extraordinary. Add to that the magical location within two hours drive of London and the tale becomes rather alchemic in its proportions. Truly, there is a very special synergy there between these two visionaries from two different worlds.
"We're here to make great records, support artists and conserve the environment. We will also be one of the most affordable residential recording studios in the country for the size and specifications we have."
Richard will be on hand as an in-house producer for clients and is quick to emphasize the importance of supporting smaller artists as well as more established acts. 'We want to open our doors to as many creators as possible.'
Migration Studios are dedicated to donating at least 20% of their profits directly to Platform Earth. This arts-led environmental organization produces contemporary art exhibitions and projects, funding carbon reduction and on the ground action to establish a carbon neutral arts industry in the UK. Indeed, the mantra conceived by the Cotswolds establishment says it all, 'Migrate, record, support the planet'.
We are deeply excited for the future of the farm, and are honored to be a part of the magic.
Follow Migration Studios on Social Media: