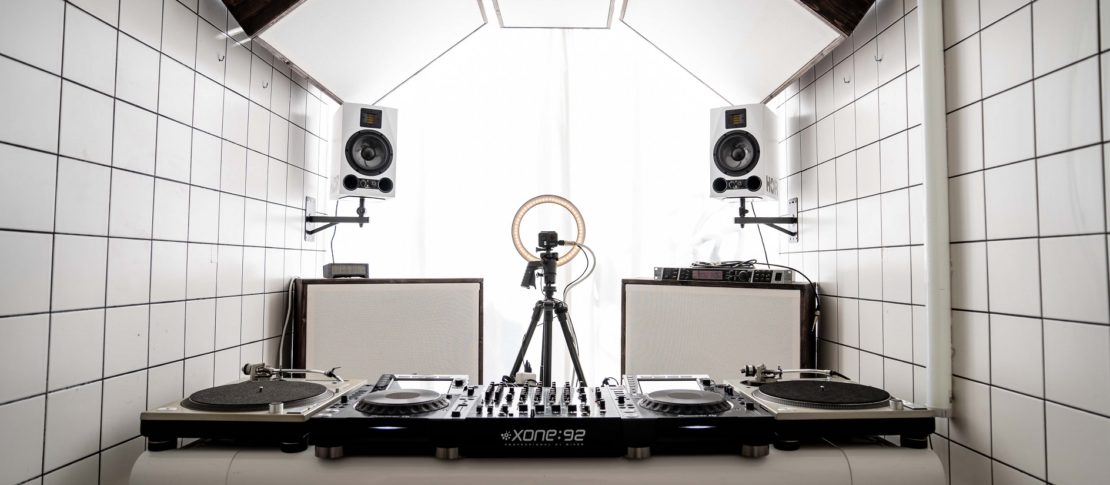 The duo behind HÖR speak to us about being outsiders in Berlin, surviving COVID-19 and the importance of diversity in their music policy.
Pete Armitage caught up with co-founders Charly and Ori to get the full scoop on the journey of Berlin's favorite Youtube channel. The pair first moved to Berlin from their home of Tel Aviv, Israel in 2019. Their label Parallax Recordings was already firmly established, with 100+ gigs under their belt in their native city as TV.OUT.
They transmit a very tangible degree of warmth and humility – a far cry from the frosty "2 kool 4 skool" vibe sometimes associated with Berlin's technoid inner circle. Of course, HÖR's exponential growth since its inception less than two years ago has truly placed them in the nucleus of the German capital's gargantuan electronic music scene.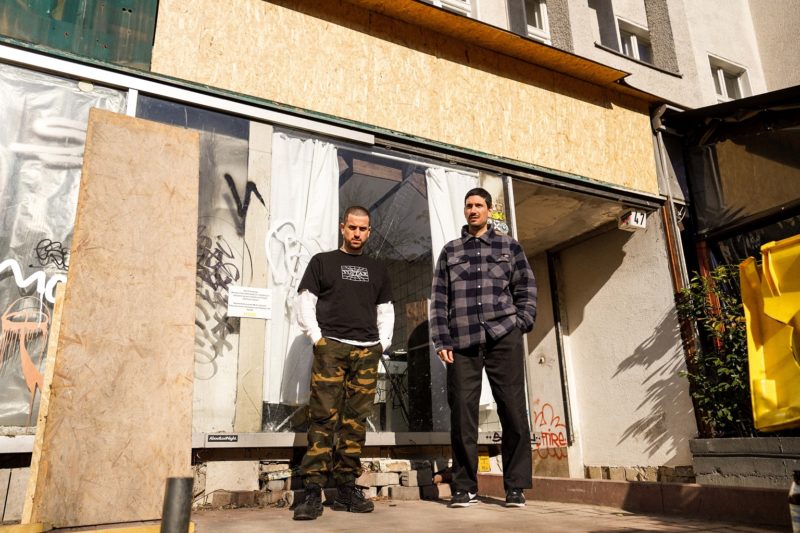 The first HÖR stream was in August 2019. As of December 2021, the broadcasters have posted over 2.5k videos on Youtube, accrued over 300k subscribers and have almost 50 million views. The numbers really do speak for themselves.Considering circumstances and the sheer scale of their operations, it isn't too far a stretch of the imagination to refer to the bathroom broadcasters (if you will) as saviors of the scene. They are one of the very few platforms to have endured COVID-19 in its entirety – still showcasing fresh talent, still trendsetting.
The pair speak openly about their experiences when arriving in Berlin, and feeling like outsiders in a notoriously impenetrable scene. "As foreigners here, the beginning was not easy. The weather, and the language made it difficult for us to adapt." Despite being relatively well known in Israel, the pair felt the urge to provide a platform of expression for other newcomers, as well as more established artists. Their own experiences of finding a place to play music as newcomers directly informed their creative process with HÖR.
"We wanted to create a nice environment for artists to express themselves in the city."
Of course, there is no lack of live streams of electronic music on Youtube, particularly since the start of the pandemic. But somehow, the Israeli pair hit the nail on the head. The aesthetic is beautifully simple – strobe lights and bathroom tiling. Instantly recognizable and ultra cohesive. Indeed, aside from the on point lavatorial interior design, there is clearly a great deal of chemistry at the venue, which thankfully is transmitted in each and every stream.They are characteristically modest about HÖR's beginnings.
"We could say that the location chose us. A friend showed us the building which happened to be quite empty, and we were lucky enough to be able to use it."
A strong element of community appears to underpin the entire modus operandi and values of HÖR. Charly and Ori seem to be aware of their role (and duty) as an iron lung to a scene struggling to stay afloat during the testing times of the last 18 months. "Since the first weekend of the pandemic we decided to operate on Saturdays as well;up until then the weekends were off. It initially created more work and commitment, but we felt that we had to step in and give something to the artists and listeners, in times of huge uncertainty. We feel a responsibility to keep ourselves up and running."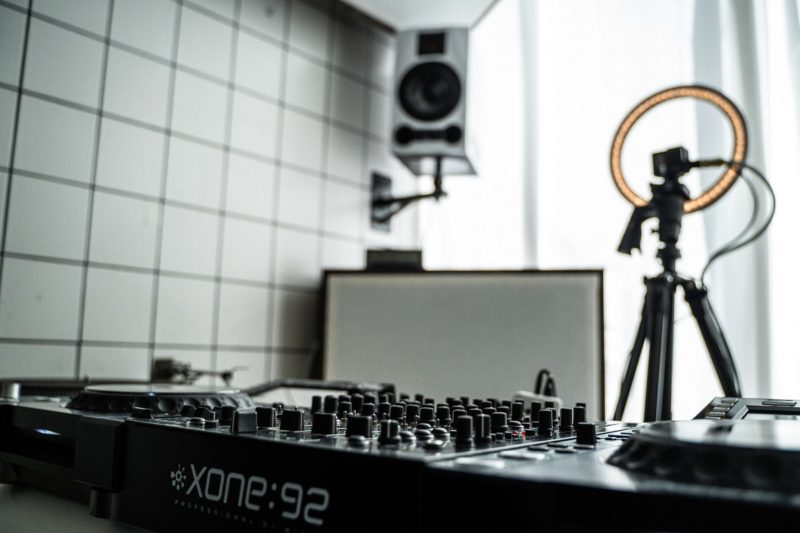 Indeed, the booking policy over this period has been rather Berlin-focused – this is simply an adaptation to the absence of international artists visiting the city. "The pandemic has significantly reduced the amount of visitors from outside of Germany. Thankfully, there are plenty of talented artists in Berlin and Germany in general who we can showcase until things open up again."
The twosome are relaxed and unpretentious upon being quizzed about the rather mysterious music policy that truly distinguishes the outfit. "Diversity is and always will be the key for us in our program and we are constantly on the lookout for new and interesting artists to invite and collaborate with. Although the majority of DJs prefer to play club music, we are encouraging artists to not be afraid and experiment with different types of genres."
Is it farfetched to posit that the broadcasters might be somewhat responsible for the migration away from traditional techno as the overarching sub cultural norm in Berlin? Indeed, many of the stalwarts and eminent musical creators of the city have in the past focused on upholding the sonic hallmarks of the Berlin techno sound. Many of these veteran artists have recently made a stylistic departure with more 'headphone' style jams and jungle flavors, and HÖR welcome these broader sonic repertoires with open arms.The channel are truly flying the flag for musical diversity on an international scale, and successfully helping to galvanize a welcoming and open-minded scene in the city to creators regardless of which crew they identify with, or what label they are signed to.
"Every artist just wants to tell their story using their own approach.It is very human in this way. We interact with creators  very different places musically everyday, and see that everyone is the same. We all just want to share special moments and create something meaningful."
If anyone has their finger on the pulse of electronic music, it is HÖR – the channel is a watering hole for selectors the world over, looking for new talent, rare grooves and undiscovered gems. Of course it's not just for DJs, the channel is a musical lifeline for casual listeners alike, especially in recent times."Lots of people from all over the world have sent us meaningful messages, saying that the radio has helped them through the lockdown."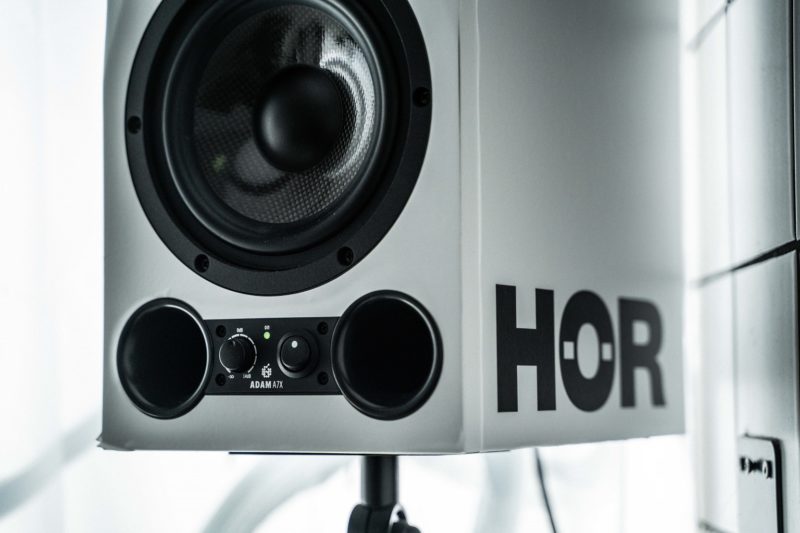 The ADAM Audio A7X studio monitors
Recently, we provided HÖR with our industry-leading AX Series monitors. The broadcasters now use them as their primary speakers, ensuring that artists enjoy outstanding clarity and the signature ADAM Audio sound during their performances. "The difference of the sound quality before and after the ADAM Audios were installed was huge. It's such a good vibe, and our guests love it too."
We spoke to HÖR BERLIN as part of the ADAM Audio Community Radio series, a new project exploring the worlds of broadcasters and their journey with ADAM Audio products.