F5-Testbericht von Juno Plus
Tests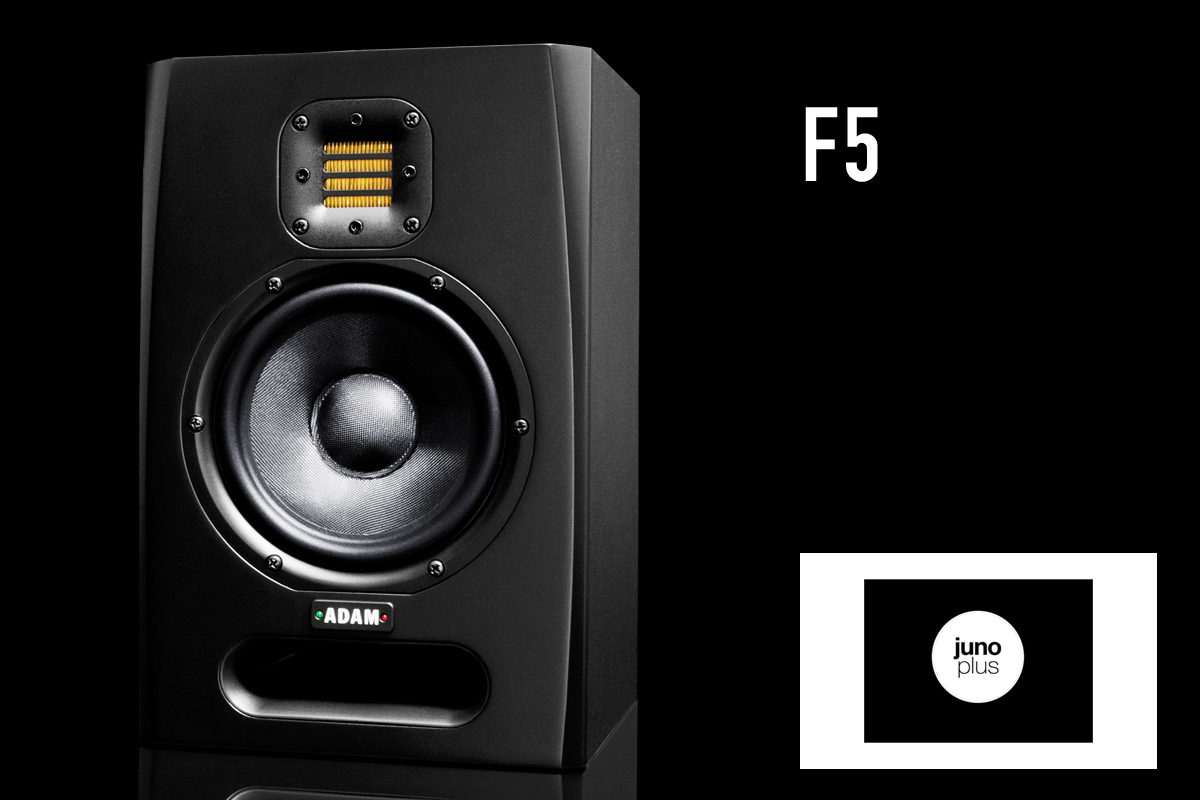 Berlin, 23. Mai 2013
Juno Records' redaktionelle Seite für Rezensionen von Platten und DJ/Studio Equipment Juno Plus verglich im Februar unsere neuen F5-Monitore mit entsprechenden Modellen anderer Hersteller. Lesen Sie hier einen Auszug aus dem Fazit im englischen Original.
"Having listened to ADAM speakers in a showroom next to other comparable brands, this writer found that there was a big difference in clarity between ADAM and their nearest rivals. Further to this we compared the F5 to the A5, and although the A5 had the edge, we found the difference in definition to be minimal. If the F5 is slightly too small for your needs, then there is also is the F7, which features a larger 7" woofer, and a SubF monitor allowing you to get your ears around the deep end of your mixes. If you are not satisfied with the monitoring in your current setup, it's well worth giving the new F series from ADAM some consideration."
Rob Lee, Juno Plus, 19. Februar 2013
Lesen Sie den vollständigen englischen Artikel hier.