ADAM Audio Soundtrack-Wettbewerb 2018: Die Gewinnerausgewählt von Aisling Brouwer
Branche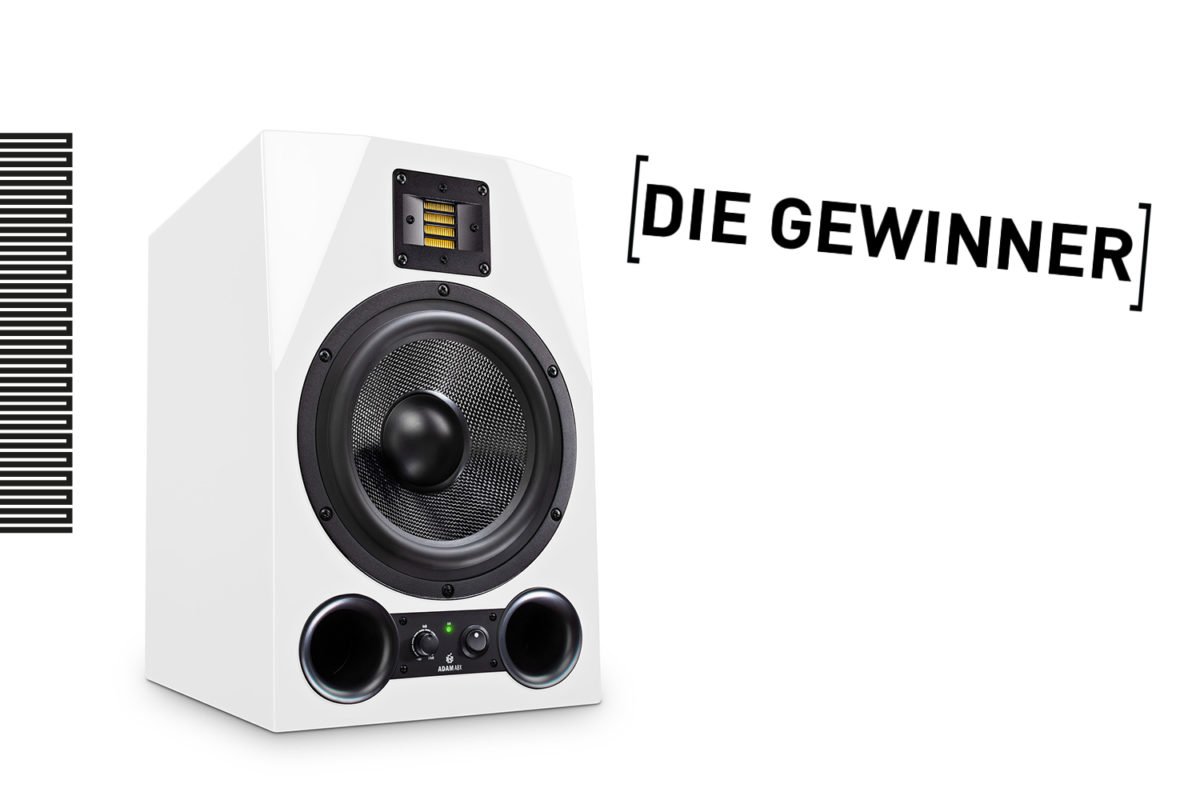 Die vierte Ausgabe des ADAM Audio Soundtrack-Wettbewerb war einfach unglaublich! Wir haben über 5.600 Einträge aus der ganzen Welt erhalten, und die besten Soundtracks auszuwählen war schwieriger denn je. Glücklicherweise konnten wir auf die Hilfe der Jurorin Aisling Brouwer bei der Auswahl der Top 3-Soundtracks für das Bild "The Opening" von Tobias Zielony (2005) zählen.
"Dies war nun unser vierter Soundtrack-Wettbewerb, und wir glaubten in etwa zu wissen, was uns erwartet. Aber die großartige Resonanz und die Tausenden von Einsendungen haben uns einfach umgehauen. Die Kreativität und Musikalität dieser Community ist einzigartig und wir freuen uns, ein Teil davon sein zu dürfen. Wir möchten alle dazu ermutigen, so viele Soundtracks wie möglich anzuhören. Suchen Sie einfach auf YouTube oder Soundcloud nach #adamaudio und #soundtrack, es lohnt sich!", sagt Christian Hellinger, Geschäftsführer von ADAM Audio. "In 2019, dem 20. Jahr unserer Firmengeschichte, werden wir sicher mit einer neuen Auflage des Wettbewerbs am Start sein – größer als je zurvor."
Das Warten hat nun ein Ende. Hier sind die Top 3-Soundtracks, ausgewählt und kommentiert von Aisling Brouwer:
1. Platz (Sonderedition der A8X): "The Opening" von Fabrice L'Homme 

"I love the dark, gritty feel of this piece – to me it reflects the suspense I feel when I look at the picture, builds anticipation, and still has an urban feel to it. I really like the ambient, growly low end here, it told me a story of adventure, danger, and adrenaline."
2. Platz (SP-5 Kopfhörer): "Almost Beside Me" von Isaac Landin Flower
"This piece instantly jumped out at me because it's original, fresh, and the production is great. It also gives a very different twist to the story with the voicemail message, as it's not originally what I had read into the picture but it works. Great job!"
3. Platz (ein Paar T5V): "The Opening" von Robin Becker
"The minimalism and sense of space in this soundtrack is lovely, it really suits the picture and creates a beautiful soundscape of suspense and mystery. Very cinematic and subtle, love it!"
Zusatz-Preise
Auch in diesem Jahr vergeben wir zwei Zusatz-Preise, einmal für die Komposition "Come back in time" von Nicola Stifano, ausgewählt von Aisling Brouwer ("Overall I think it does really demonstrate a wide range of skills in just 30 seconds."), und einmal für "The Heist" von Tamás Fodor und András Czuczor, dem Favoriten des ADAM Audio-Teams. Beide Soundtracks werden mit je einem Paar T5V Studio-Monitore belohnt.
Herzlichen Glückwunsch an die Gewinner und vielen Dank an alle Teilnehmer!
Kommentar von Aisling Brouwer zum diesjährigen Soundtrack-Wettbewerb:
"I really loved doing this […] Every track I listened to, I saw something new in the photograph and it was very inspiring to hear all the different interpretations one can translate into music. There's a lot of talent out there!"