Neuer ADAM-Vertriebspartner in Dänemark, Schweden and Norwegen
Branche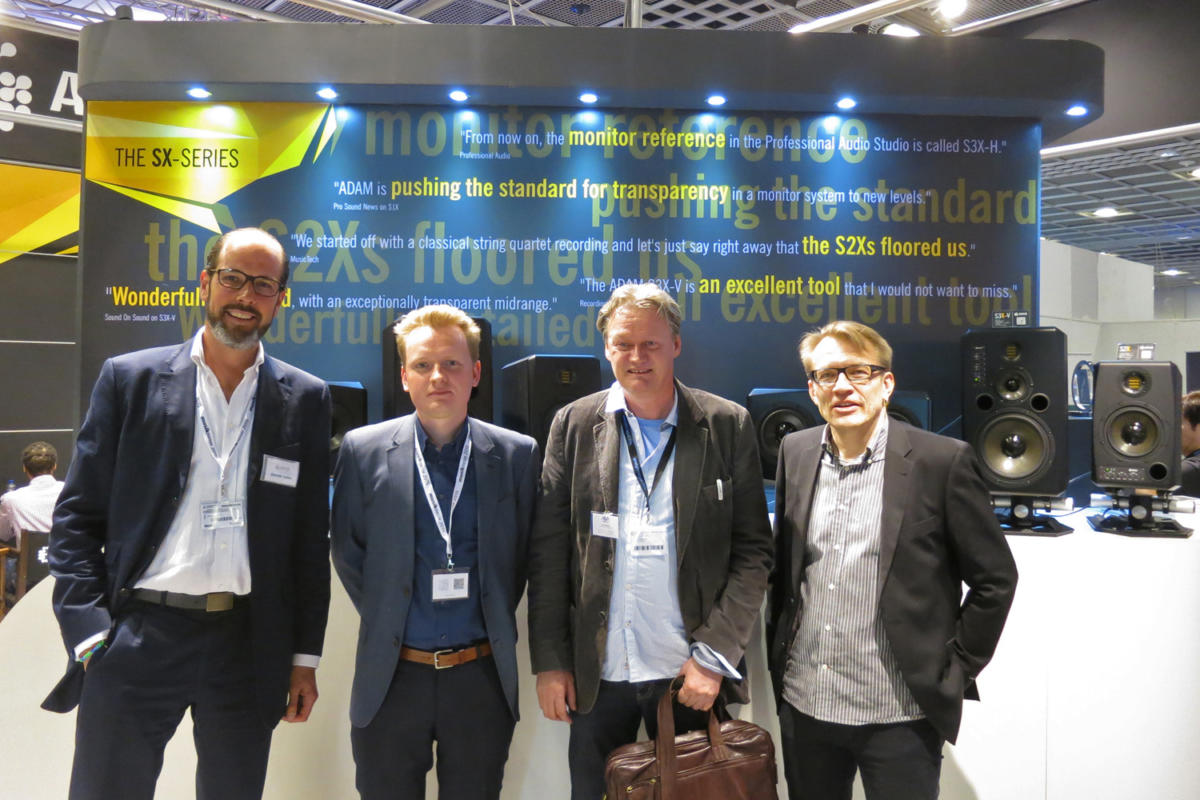 Berlin, 20. April 2015
ADAM Audio, führender Hersteller von professionellen Lautsprechersystemen für Studio- und Broadcast-Anwendungen, freut sich sehr, mit Nordic Audio Distribution einen neuen Vertriebspartner für Norwegen, Schweden und Dänemark gewonnen zu haben. Lesen Sie hier die englische Pressemitteilung:
"In alignment with the ADAM Audio market strategy we are extremely pleased to have Nordic Audio Distribution as our new distributor for Sweden, Denmark and Norway for our professional audio monitors", says Alexander Sacken, sales manager at ADAM Audio. "NAD has a team of highly qualified specialists with many years of experience in the pro audio industry, and, very important, they have a very strong focus on the customers and end users needs and requirements. They have the right strategies and we look forward to a long and profitable partnership."
"We are very fortunate to be chosen to represent ADAM Audio in our Nordic regions", says Niels Høg, Nordic Sales Director of Nordic Audio Distribution. "The quality and performance of the ADAM speakers are consistent with Nordic Audio Distribution´s philosophy of bringing unique audio solutions to our supportive Retail partners".
"We believe that many potential users are not fully aware of the wide assortment of products currently available. To that end, our primary goal will be to provide greatly expanded accessibility to ADAM Audio through such means as product introductions, education and demonstrations, along with quick accessibility to products and technical support".
To ensure greater product availability for customers in Scandinavia, Nordic Audio Distribution will carry a 95% stock of ADAM Audio products at its warehouse positioned in Sweden.
www.nordicaudio.eu