Studio 52rüsten mit ADAM S3X-H auf
ADAM Nutzer:innen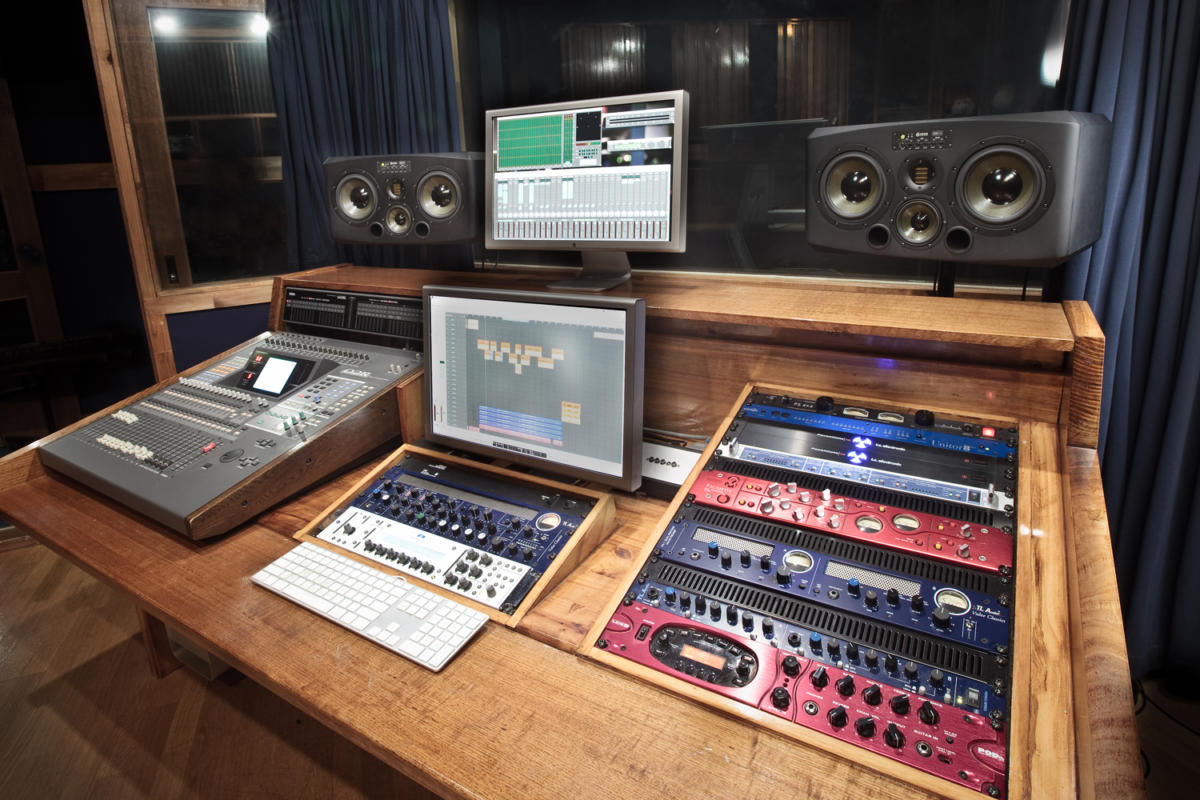 Das Studio 52 befindet sich in Melbourne, der zweitgrößten Stadt des australischen Kontinents. Über viele Jahre hinweg hat es sich einen exzeptionellen Ruf als Produktionsstätte von herausragenden Aufnahmen gemacht und zudem eine lange Geschichte in der Förderung vieler großer australischer Talente im musikalischen bzw. im Recording-Bereich.
Der vier Studios beinhaltende Komplex ist um Logic Audio herum aufgebaut, mit zahlreichen Outboard Geräten von TLS, Focusrite und TC Electronic. Als der geschäftsführende Direktor von Studio 52 und Empire Records, Paul Higgins, unlängst ADAMs S3X-H zum ersten Male hörte, dauerte es nicht lange, um der Vorteile gewahr zu werden, die ein höherwertiges Monitoring bietet. Umgehend wurden die S3X-H in Studio C, der 'Heimat' des bekannten Produzenten Trevor Carter, installiert. (Kommentare von Carter zu den S3X-H finden Sie hier.)
Seine ersten Eindrücke bezüglich der S3X-H fasst Paul Higgins wie folgt zusammen: "When you've spent 25 years in the music business and heard just about every speaker and professional studio monitor on the market you don't expect to be surprised by something new, that's why the ADAM S3X are so special, it took just 30 seconds to know that these were amazing and the gut feeling just keeps being confirmed every time I hear them."
Nach den direkten Auswirkungen der S3X-H auf die Arbeit des Tonmeisters gefragt, antwortet Higgins: "The resulting mixes and mastering from studio C have shown an immediate improvement. Its just like an open window into the recording, every detail, every nuance, you feel you are in the music not just listening to a pair of speakers. As a midfield monitor or large nearfield I haven't heard anything better. If you are relying on one listening source for critical mixing and mastering they are the ones to have."
Mit freundlicher Genehmigung des Blogs von Federal Audio.
Viele weitere Informationen zum Studio 52 bekommen Sie auf der deren Webseite.