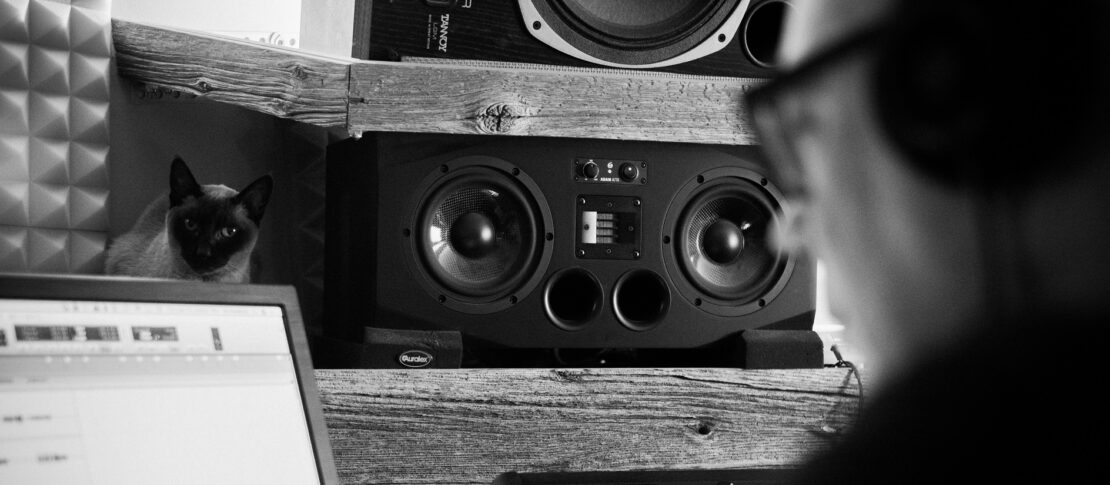 Thomas McKay: A Day In My Studio Life
08:00 am – Time for Coffee …
In the morning, I typically review new demos and check for new mixes from award-winning mix engineer Vic Florencia who mixes most of the records I make.
Today I'm listening to the most recent Dani Doucette mix of a song called "Post It". I listen at a low volume end to end first. The A77X studio monitors let me know if the vocal is right and if the fidelity and clarity are where I like them to be. I then give it more volume and listen to the kick vs vocal. Is there a balance there where the vocal cuts and the rhythm section is banging ? That's where the Sub10 MK2 subwoofer works it's magic. All the sub info is revealed and I know whether we've gone too far or whether we're good. Then I play it quite loud for a few seconds to see what it does to my system. I can play "Levitating" by Dua Lipa or "Boyshit" by Madison Beer quite loud and the mix sounds balanced so I know that it is possible to sound great at high volume.
THIS is why I work with my ADAM Audio A77X studio monitors and Sub10 MK2 subwoofer every day. I trust these speakers implicitly to reveal what is in the recordings that I'm producing. I rely on ADAM Audio's accuracy to help create a clear path to the mix stage with no surprises.
10:30 am – Let's do some recording
After the A&R part of my day is complete, I set up mics and signal paths. The first session commences at 11:00 am and goes until 3:00 pm. Today, it's with an artist named Favvkes. Typically these sessions involve overdubs with drum programming, louder synths, electric guitars, electric bass and vox through amps.
Today we're tracking her Les Paul through my Marshall Plexi,  Shure 57, Royer 121, BAE 1084's, Distressors and finally into the Pro Tools session. Favvkes likes it loud and the volume in the control room goes up. I record a ripping guitar tone that fires the X-ART tweeters up til' they're toasty, but they're solid.
03:00 pm – Quick Break
The A77Xs and Sub 10 MK2 rest for a 1/2 hour. They never look like they need a rest. In fact, I swear I can hear them whispering "Let's go!" while I'm eating lunch.
03:30 pm – Another overdub session
Often Pianos, Woodwinds, Strings, Arranging and Writing during this time of the day. This is where the A77Xs shine. Hearing the detail in the music, the edge of a bow, the air around the embouchure of a flute, the sizzle of percussion. All these sounds can be tracked faithfully.
Today, we're tracking cello on a Peter Serrado song. I put my Telefunken 251 a foot and 1/2 away from the right side of the instrument and the rest is up to the player. Getting results with complex tunings and intonations requires clarity. The A77Xs reference perfectly and any sounds that aren't right are identified and adjusted pre keeper takes.
06:30 pm – Quick Break
My monitors and I stop for a 1/2 hour. I go to the garden and rest my ears and eat some vegetables. I love home grown vegetables and music!
07:00 pm – Final session of the day: vocals
The grid is quieter now and singers are in form when the moon is out. Today I have an artist named Childlike singing into my Telefunken 251, Great River 1NV, Retro 176, and again into Pro Tools. Childlike has incredible control and is always ready, so we track a lead and most of the backgrounds in just 3 hours. We know having the right playback sound for singers is crucial and the Adams always help me here. The voice always shines and sounds full bodied through the A77Xs. This builds confidence.
10:00 pm – Time to go home
Another great day! I power down, turn off the lights and thank my studio.