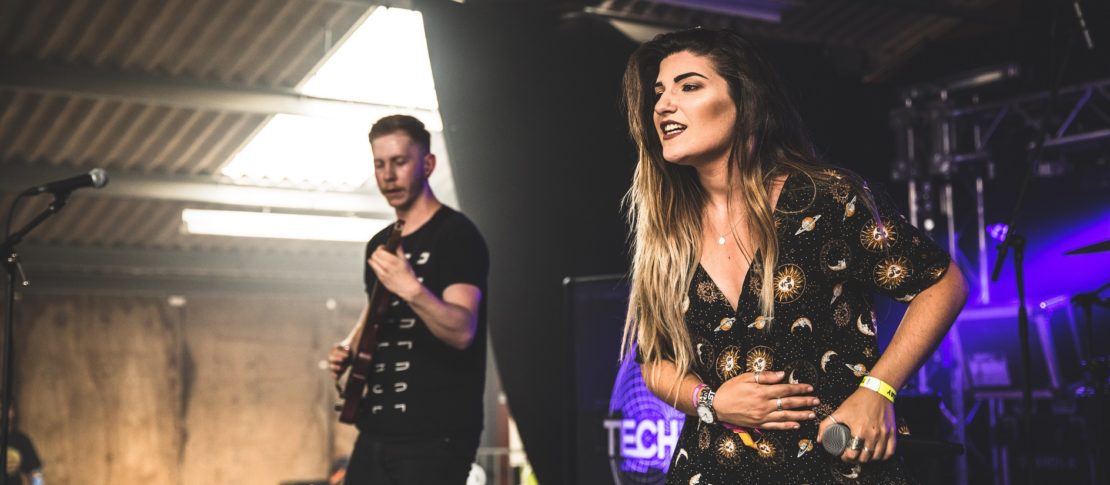 Using Social Media to get the Heart of your music
With the digitalization of music, comes the uncertainty of how modern artists can both release music with ease, while being able to stand out amongst the huge flock of other musicians.
Talking to UK-based musician, session vocalist and influencer Christina Rotondo, we inquired as to how artists can combine the roles of artist and influencer in order to have a successful career. With over 76,000 subscribers and 8.2 million YouTube views, Christina's social media experience has helped sustain and manage her primary career as a musician. "It's really important that followers and fans can see what we are up to on social media," explains Christina about her relationship with sharing on digital platforms. "They want to see artists making music with all the 'behind the scenes' content, which is really important." Introducing artists to your intimate creative process, creates a deeper relationship between yourself and the fan. In a sense, it allows them to collaborate with you, and if done correctly, you should be able to hear the fans' involvement in the end product. Watching painters work for instance, is always intriguing. It's why gazing through the keyhole to observe other people create personal music provides introspection and deeper meaning behind their work. For Christina, this creative process has to be directly attributed to her own satisfaction as well.
"I don't want to rush the process. For me it's about ensuring that I'm doing the things I enjoy," she states about her work. "I started doing a lot of covers on my YouTube channel because it's just something I enjoy. I'm not trying to be anyone else, but as a creative we always have to have an output, and I think it's important to have people express that."
As an independent artist, the content creator is also responsible for producing all of her own music, along with all the other tasks she takes on board. "I'm definitely not at the level that a lot of other producers are," she states about her production abilities. "I wouldn't even consider myself a producer as such, more as a musician who self-produces her own work." For Christina, it's more about staying independent, and not having to rely on anyone else, this way she can dedicate more time to the music, instead of chasing collaborations. By having all the necessary tools herself, she's able to cover the songs that she wants to, and manage her work as she sees fit.
In order to get ideas down as quickly as possible and realize her ideas, Christina uses comping — the idea of using recordings from multiple takes — in order to be as efficient as possible. "For me, comping is done as I record, and during the process I'll usually record on day one and will mix the day after," she says about her recording process. "I used to do it all in one session, but it wasn't a realistic use of my time as I would become so absorbed in the mix, and before I knew it, I hadn't moved from my chair in five or six hours!"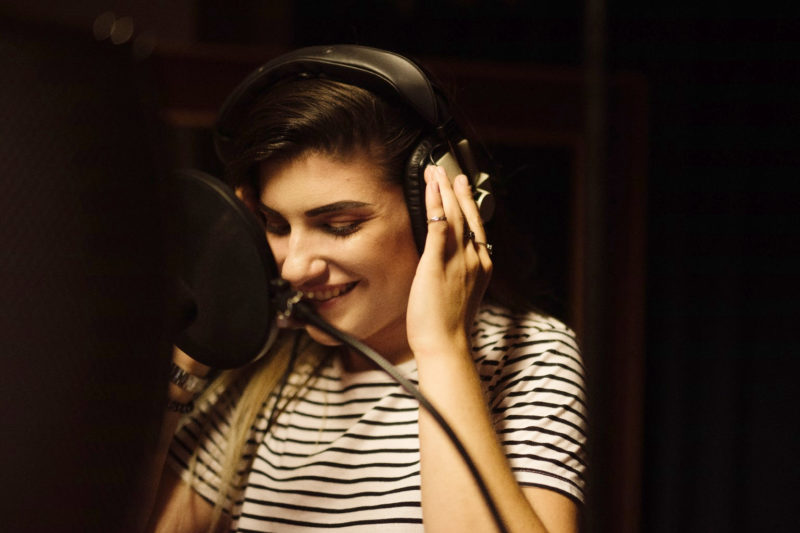 It's a classic idea. Step away from the studio and come back to your work in order to listen to it again. "I really needed that time away from a track. Usually once I've created a rough mix I'll leave it a day or so before I come back to the song and listen to it with fresh ears. One of my biggest challenges is song leveling, and having a good set of speakers has really helped me to just hit play and assess where I need to make adjustments. It's something that can't be achieved with just a headphones mix." Another important piece of gear for Christina is her microphone, the Shure PG42. "A lot of people settle for numbers on products because it's what they know, but for me it was about picking and testing gear that works best for my unique voice."
Performing a lot of covers through her YouTube channels begs the question, what emotional attachment she has to these songs compared to her originals? "There isn't and shouldn't be a difference," she says as to her attachment to these songs. "Both of them have the same amount of care taken when recording and writing the vocals, whether it's your own work or not. For me covering songs is about songs that I enjoy the most and that I want to cover, and that's the most important thing for me." In the end, the more you are capable of laying bare your emotions, the more the audience will connect with it. Perhaps that is the secret to having a great social media strategy.
So, musicians out there, try turning your gear off every now and then and focus on the things loved about music when you first started; the emotions. If you find the key to your inside character, you will surely be able to find the right gear to record it, too.
Follow Christina Rotondo on Social Media: