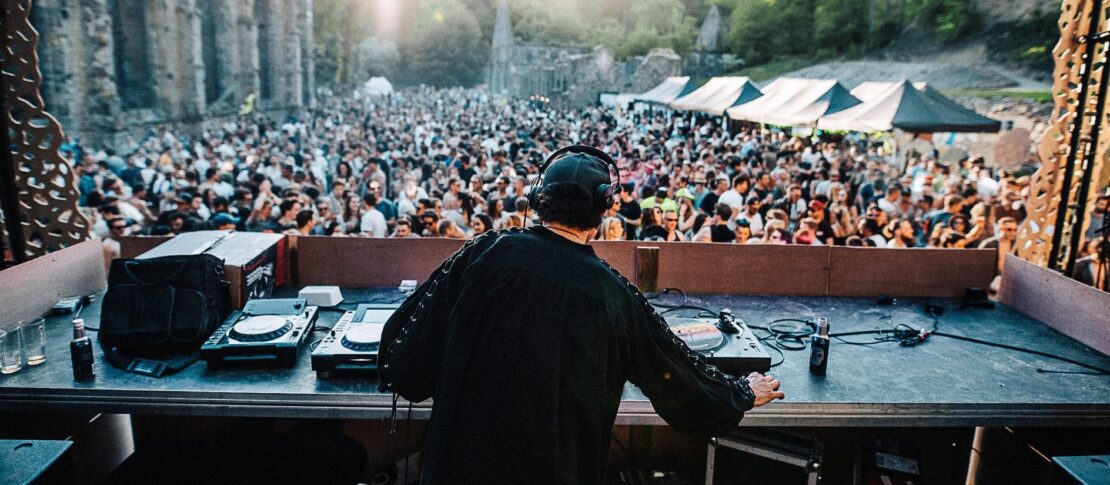 The DJ Fred Hush has graced the decks of some of the scene's best clubs. Not only known for his diligent attention to performing, the Belgian artist has also had his fair share of success in the studio.
Well known for his remix of "Open your Eyes", the producer has also his own original productions released on Steve Lawler's Viva Music, Relief Records, Sonar Kollektiv, and many other distinguished imprints. Working from his own studio, the astutely named King Kong, the Belgian DJ and producer uses ADAM Audio's T8V active studio monitors to perfect his craft to the fullest. Speaking to ADAM Audio, Fred Hush details his beginnings as an artist, and talks about the importance of having neutral sound in his setup.
Hi Fred, thank you very much for taking the time to talk to us! We have a couple of questions for you but let's start in the beginning: How did you start making music and what is your motivation?
It all started with mixing music as a DJ, playing from a very young age in mythical Belgian clubs and underground venues.
At some point Etienne Vandewiele — the original producer from the massive cult hit 'Open your Eyes' — stood right beside me, next to the DJ booth. Together with Bruno Quartier from B.B.E., they had a nice studio in Brussels where I used to spend my time.
Etienne also introduced me to the H²o Club where I became a resident DJ. During the week we would listen to and make new music together, which thanks to the vibe and energy we made, became my primary motivation.
That's brilliant! What's your own studio like?
The studio I have now is completely different from the one I used to use. My studio is in the back of my house in Belgium. It has good isolation and has some basic materials and controllers, including my ADAM monitors, which are a must-have. The technology I have now allows me to work in a more compact space. For that, good monitoring is a necessity in order to breathe and to have a brighter look on your music.
How do you work at your studio? For example, do you have several workstations, recording and control rooms?
My workstation is of particular importance as it allows my energy and ideas time to marinate. My recording of ideas mostly come up out of nowhere, sometimes in the middle of the night.
A simple cell phone is the most convenient way to record these ideas, and afterwards, give it some time and take it into the studio. Then it's about taking the energy from other places like, clubs, festivals, people, languages, influences and plugging them into your studio. For examples I've done this with Distillery, and Griessmuehle, two clubs whose vibes I've translated through my studio into tracks. You can almost breathe the atmosphere if you listen to them.
You previously mentioned that you like to start with a blank canvas. How do you manage to start always fresh and to not repeat yourself?
This is why it's necessary to stay hydrated with a bucket of inspiration, and to always try new things. Personally, I don't follow hypes too much. I can make deep, emotional, uplifting, hard (but not too hard), and vocal music… everything is possible. First find your kick, and then your sound will guide you to the end result.
What's your experience with working with other artists, and how do you choose the right person to work with?
It's all about the timing and the place. One night out I met Emmanuel Top [French techno producer] and we had a nice chat and went touring for three years together. He's given his life to music and I'm still glad he is my mentor. The crazy studio stories he tells from back in the day are incredible.
I've also collaborated with Ivan Smagghe, Green Velvet, and ROD aka Benny Rodrigues. All of which ended up in nice results and great memories. These moments will last forever, and this is the beauty of music and working with other people.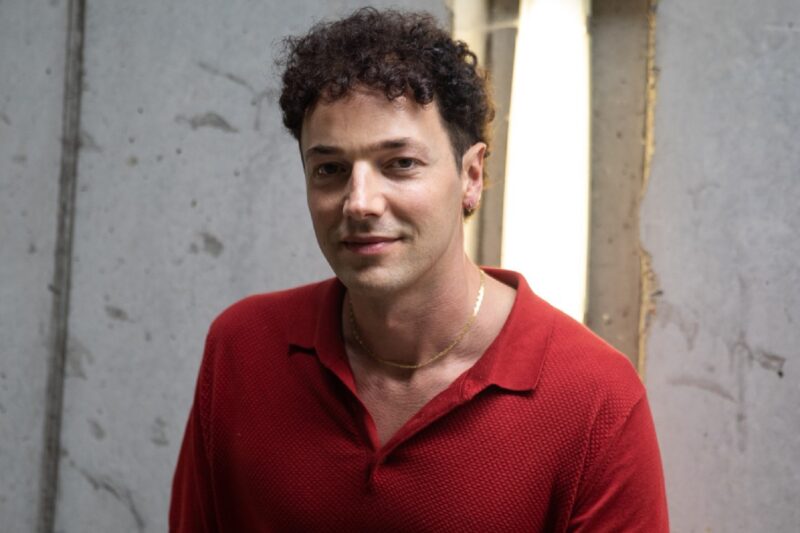 As a DJ, do you have a mobile setup?
As a DJ I prefer to concentrate 200% on my set. For me, the studio and DJing are separate things. DJing is my life. To be in front of an audience, to receive the power from the crowd, and give yourself is the best thing in the world. Studio time is an extension of this, which you need to build upon and then put into your music.
Can you pinpoint something that helped you find your own voice as a producer and DJ?
Residencies were the best way to discover myself musically. Sometimes I played eight to nine-hour sets. Through this it was possible to tell a story. After all that time it helps create a mindset that I still have today.
All those influences make you want to play a new sort of style. It's all about the moment, the BPMs don't matter, not in the DJ booth or in the studio. When it's very late you can make deep and emotional stuff, while during daytime it's more about being pumping and energetic.
What role do studio monitors play in your process? How do you manage that transition from the studio to the stage with big PA systems?
What I really need is a neutral sound. Neutral is clearly the message. This is what I like with my ADAM monitors; they are not colored. If you work with colored speakers, you can be misled when it comes to playing your finished product at a club or festival. You think it sounds nice and then you realize this track has nothing to do with the result that you wanted. I've experienced this before. The more neutral your sound is in the studio the better the results will be on 'normal' speakers. Sometimes a good test is needed in the car or on a bad speaker like on your phone.
What makes the perfect studio monitor for you?
You do not need very big monitors… although I'm not a band. Maybe for big bands they need bigger stuff. Personally, for me I just need something to accurately listen to my sounds. With my monitors, I like it when they have some woofer, or front baffle, dry sound, and cool highs. If you can make that sound right at home, it sure will sound warm in the club.
What tips do you have for new people coming into the DJ scene?
You have to live your own story. Listen to your gut feeling and don't let anyone influence you. Surround yourself with positive people and listen to what's inside your head.
We all know that DJ life has completely changed. Before we experienced music in returning cycles of 10 years. Now it's about one year with everything evolving much faster. Start trends, do not follow them, and do not be afraid of taking a break, it will take you further in the future.
What projects are your currently working on?
Right now, I'm focusing on fully original proper music. I also like to make more experimental tracks and give the sounds to other producers.
For instance, Mark Broom is a wizard in the studio. The track "Miles & More", which was inspired from being on the road, was remade by Mark into the ultimate DJ tool. My version was more like an after-party track. Personally, I love to be in scenes and moments like this, but your music needs to be played, and Mark fixed the right construction for this.
I'm just composing from time to time without any rush. A lot of tracks are coming up on my vinyl label called Secret which I manage together with Triple Vision Holland. I also run the Fantasia Artists label and have a pack of new music coming up.
Thanks again for taking the time out of your busy schedule! It was a real pleasure talking to you and wishing you all the best for your projects!
Follow Fred Hush on Social Media: