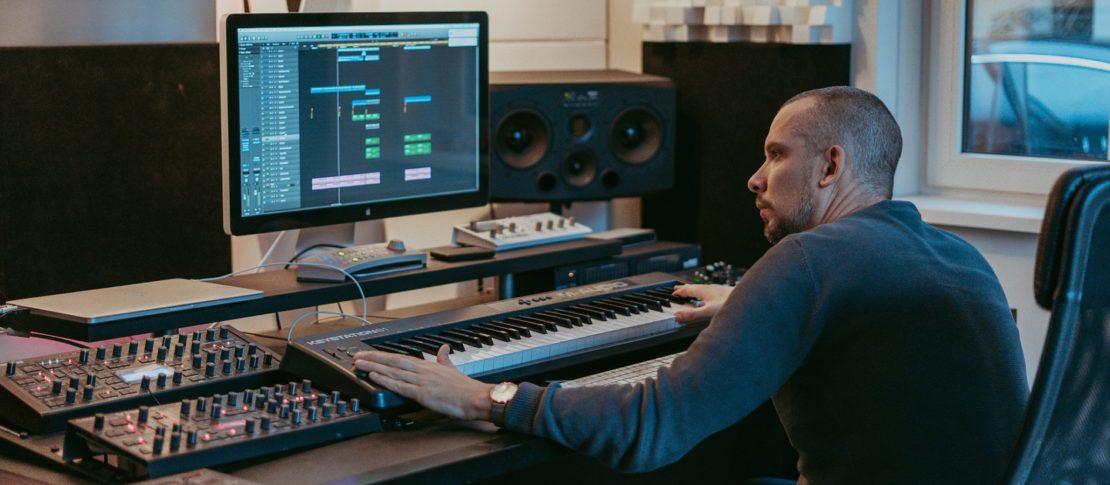 Interview with Bas Oskam [Noisecontrollers]
Bas Oskam, better known as one half of Noisecontrollers, is a Dutch Hardstyle producer and DJ based in the Netherlands. For more than a decade Noisecontrollers shaped and innovated the sound of Hardstyle, a genre that is full of energy and deep, punchy bass kicks.
Hi Bas, it's a pleasure to talk to you and have you on this blog! You've been producing Hardstyle for over a decade now. Do you ever tire of those lovely scratching metallic leads and hard kick drums?
To be honest, I would get tired of it if I wasn't reinventing them over and over again. Leads and kicks are the easy part of hardstyle. The way to not get bored is by innovating. That's the hardest part of producing any music, I guess. The hardest part right now is to not make those scratching and metallic leads but find something with the same impact, something slightly different, and implement that into Hardstyle. I do my best. Only my fans can tell me whether I succeeded or not.
If you had to explain Hardstyle to a 10-year-old child, what would you tell them?
It is music with a lot of impact and energy, with a pounding and deep bass. But this description sells hardstyle short. It's way more than that.
That's a great way to put it. You are one of the pioneers of Hardstyle. How did you first encounter this genre, and what did you feel when you first heard it?
The first encounter must have been with a free CD that was handed out to visitors of a rave around 2002. Hardstyle sounded different, but certain elements, like the screeches, were already there. I loved those sounds. At the time, I also loved trance music. Trance elements became part of Hardstyle around 2006. For me, that was the perfect combination and the key to my success.
I recently saw an iconic video of you in the studio back in the day. What has changed for you in the years you've been producing?
Actually, not much at all. Of course, I bought some hardware. But I also got rid of some as VSTs are so powerful these days. I've moved my studio three times, and that took some time to get used to the new acoustics of the room. The last thing I changed was my studio monitors. Since 2016, I started working with ADAM Audio speakers, and since then I have stuck with them. They're extremely accurate and have more than enough low frequencies for my studio.
After more than 10 years of producing and playing gigs all over the world, what has been your greatest memory looking back?
If I picked one, it would undermine all the others. I see my career as a whole. To be honest all my dreams came true from the moment I started producing professionally.
If you could describe your current studio in one sentence, what would it be?
A spaceship!
Good choice. Is there a piece of gear that has been with you throughout all the years you produced?
My Access Virus C.
That is a great synthesizer. Do you prefer to use analog or digital synthesizers?
It doesn't matter too much; I'm not a fundamentalist in that way. I just tweak till I am happy.
You once said that you don't like to produce on headphones. Why is that?
Because I never gave myself the time to learn producing with them. And until that time comes, I prefer the room and monitors I am used to.
Your studio is located in a pretty quiet location, your hometown, near the forests. When you were touring, was this where you would go to recharge your batteries?
Absolutely. Producing amongst forests and animals makes me happy. As well as being together with friends and family.
Hardstyle is all about the live experience. Do you think Covid will change the way people dance and rave in the future?
Right now we are still in the middle of a lockdown in Holland. For a year I didn't perform live and that obviously makes me very sad. I think people will get used to it. The Hardstyle party people will be there as soon as we can.
Covid has been a hard break from everything. Did this slower, quiet time positively affect you?
Absolutely. It was a forced sabbatical, and I decided to take it radically. I didn't produce for around seven months, and although I missed it, it was a good thing.
Thanks so much for this great interview, Bas. What can we expect from you in the future?
I have two releases ready, and I'm currently working on more new tracks. 2021 is my return. It will be the return for all the people who want to party, too. I am sure of that.
Discover the world of Noisecontrollers here: