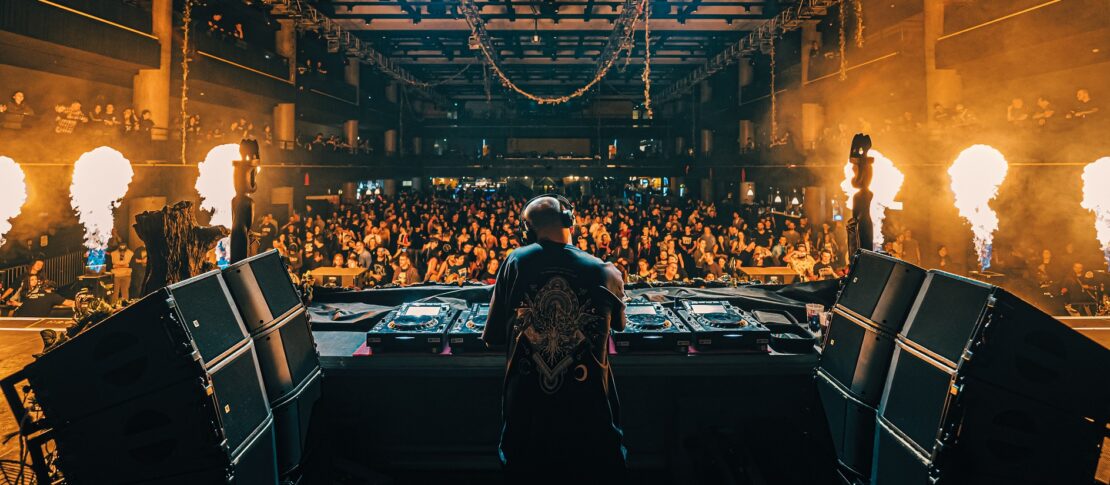 Forbidden Society: Manifesting Studio Pressure
Just as the world of drum & bass changes, so do the techniques that make it what it is. This is something that drum & bass producer Forbidden Society, aka. Jindrich Brejcha knows intrinsically. From producing hardcore, to drum & bass and starting his own label, Brejcha's sound has forever been evolving. To achieve these new sounds and styles, Brejcha has been adapting his studio workflow, employing new tools and gear.
More recently, Brejcha got to work with Noisia, remixing two of their tracks, and having original work released on their label, VISION. Talking to ADAM Audio, the drum & bass pioneer discusses studio techniques, workflows, and the state of the drum & bass scene in 2023.
Congratulations on your Noisia remix! What was the creative process and studio workflow like for this project?
I treat music production as a holy thing, only going into the studio if the mood is right, and not forcing anything. Over the last few years, I was in the zone, and would spend almost every day there, jumping from one project to another, finishing tunes. Aside from that, I do sports, eat healthy, and have a clear mind.
Are there any new techniques you have applied?
Well, now I get feedback from Noisia's Nik [Roos]. I can send him my music directly, which has helped me a lot, as usually I don't tend to send my music to anyone. Nik is the person who knows exactly how tunes should sound, what they miss or if there is something too much.
I started digging deep and trying out new VST instruments, which can really help out if you are working intensely on a track. Lately I have been learning granular synthesis, and trying out the Kilohearts Phase Plant, with which you can create unique sounds from.
Will you do all the mixing and mastering yourself?
Yes, I do it all by myself. I trust my ears, my studio, and of course my ADAM Audio S2Vs. I also refference my tunes to tracks that sounds great to me. The speakers show me the smallest detail. I also have a deadroom, which means there is complete silence.
Generally speaking, do you have a studio routine, e.g. starting at 9 am, or the way you start a new track.
Yes I have. The best time for me is from 8 am till 10 am, and then from 4 pm till 6 pm. I know this sounds weird, but it is just like that. In the morning with fresh ears I usually do mixdowns, and later on I work on my projects.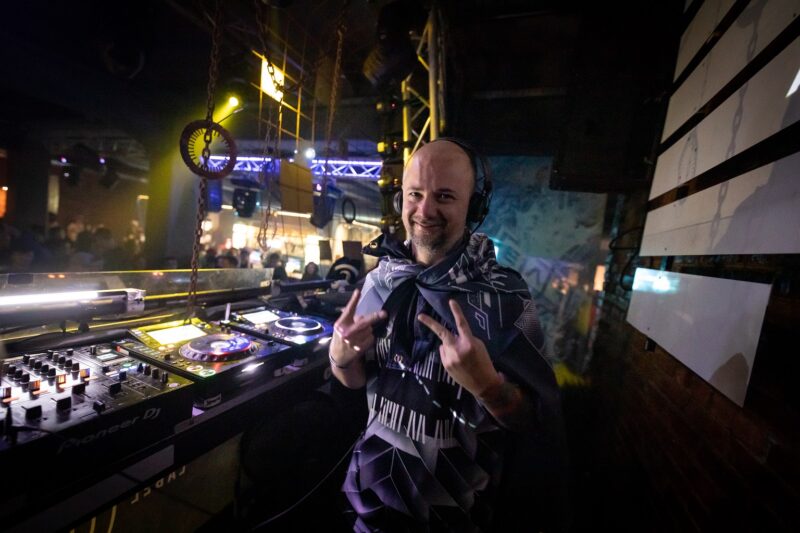 What trends you currently seeing within the field of drum & bass?
Like any other genre I think, there's a lot of new artists creating tunes that sound different, fresh, with lots of young energy. There are artists like IMANU, Buunshin, Yaano, Rohaan, whose music is just different, and I really like it. I think they've changed the DnB genre.
There are some people that don't like change and just prefer the older sound. I like to stand outside the box as well as my comfort zone, which is why in 2017 I started to produce deep, minimal, 140 bpm tunes. I was looking for a change, fully aware that if I cold lose some fans.
What do you think makes the genre still relevant in 2023?
There is always something fresh up and coming, and I think labels like Vision, Overview, 1985 Music will always come with something and unique. The genre is no longer only about the tempo, with lots of people playing and producing 140 bpm tracks, and even 120 bpm. Not everyone is ready for these new time signatures, for instance like here in the Czech Republic, but there is a hunger for new things.
What is one thing you wished you knew earlier in your career?
To be patient and to not think I could do everything. To work on my own thing without expecting to have success over night, and being sad if it doesn't work out.
Who's your biggest inspiration at the moment?
I listen to a lot of new artists, and to listen to each episode of Vision Radio where the crew pick up new and interesting things. I also listen to Alix Perez's 1985, in addition to his project with Eprom, Shades. I also dig deep into the past and listen to older stuff find some inspiration, things like old Virus Rcordings, Dillinja etc.
If there was one piece of hardware or software that you could not live without, what would it be?
Presonus' Studio One is my Daw, and for VSTs, and I would say, Fabfilter EQ. I could not live without it.
What elements would you say define a Forbidden Society track?
It depends on a project. For Forbidden Society, I need to have a dark athmosphere, with deep heavy basslines, saturation, and distortion.
Follow Forbidden Society on Social Media: