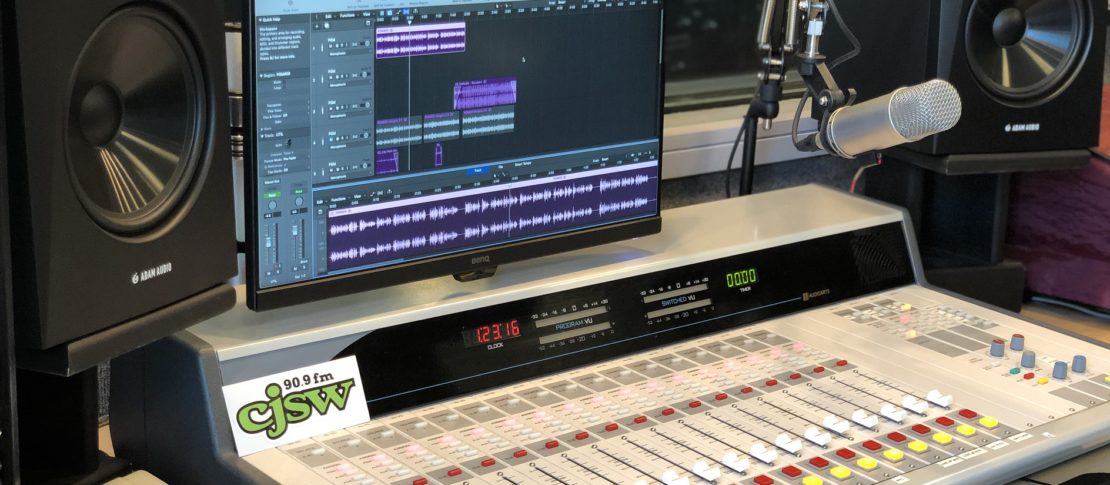 CJSW speak to us candidly about the day-to-day at Canada's oldest and largest student radio station. The team currently consists of seven full-time members of staff and 300+ volunteers. Together they cater as a 24/7 sonic sanctuary not only for Calgary's student population but the station's international listener-ship of afrobeat aficionados, soul savants and krautrock connoisseurs to name but a few.
Pete Armitage investigated its history before catching up with station manager Adam Kamis and DJ Tyra Sanderson to get the full scoop on the behemoth of Canadian student radio, now in its eighth decade of operation.
The origins of CJSW exist in an almost unrecognizable era of broadcasting. Back in 1955, a group of eager scholars sought to channel their passion for AM radio by forming The University of Calgary Student Radio Society. These silent generation enthusiasts challenged the demographic stereotype of the era by establishing a weekly 15-minute program 'Varsity Vista' on CFAC 960. The show was first directed by a student named Bruce Northam, who shared witty anecdotes about the trials and tribulations of life at the Alberta college campus.
Slowly but surely, new programs were added including "Hit Tunes DJ Series" alongside drama club presentations of radio plays such as "Sorry, Wrong Number."
Five years later, in 1960, The University of Calgary opened a new campus, allowing for an exclusive radio studio to be built in the arts and administration building. The student team utilized an array of home-built and donated equipment, allowing them to produce shows for broadcast on other stations as well as at CJSW.
Fast forward to 1972 and the station began broadcasting over FM at 101 MHz, thanks to funding by the government. At this point, 10 students were working at the station, broadcasting 24 hours a day under the name Calgary Student Radio (CSR).
Of honorary mention is Calgary's first female DJ (according to local sources) Deborah Lamb, who worked the 4-8 pm slot at CSR in the summer of 1973. Just one of many truly historical landmarks that have arisen as a result of this cultural hotbed in Alberta's largest city.
Another huge milestone in the history of the broadcaster came in 1980. The station was now proudly broadcasting an exceptionally diverse musical repertoire for the era, truly setting itself apart from its mostly drivetime contemporaries. Punk, free jazz and reggae shows coexisted harmoniously alongside the de rigeur early 80s soundtrack of Pink Floyd and friends we all know so (too?) well.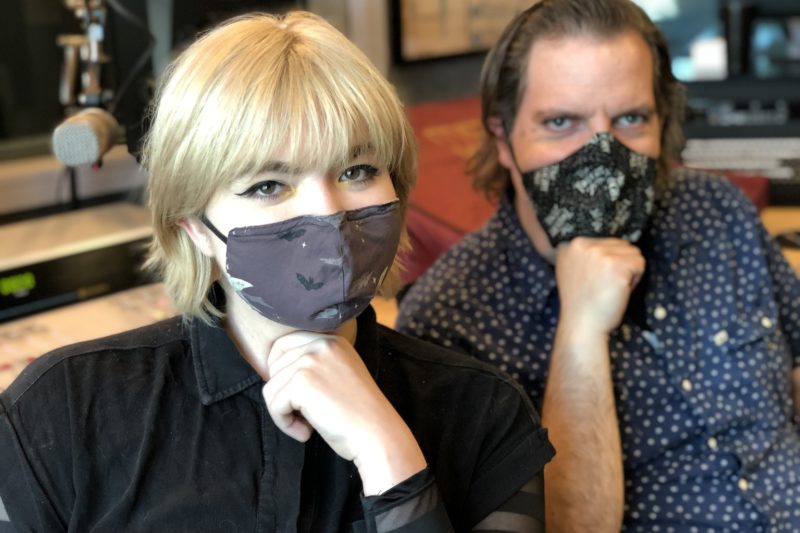 However, after years of bitter disputes over funding and programming policy, the Student Union quietly voted to close CJSW without consulting the station staff or even the university community. This conspiratorial move was met with resistance of rather biblical proportions. Allen Baekeland, station manager at the time, had got wind of the proposed deposition, and proceeded to lock himself in the studio overnight, preempting the arrival of the locksmiths and campus management coming to bar up the entrances.
That morning, of 15 April 1980, Allen woke up and started his show as usual, playing Pete Seeger's "We Shall Overcome" on full blast on the speakers dotted around the campus.
This tremendous fight for the station's existence culminated in two days of peaceful protests, attracting a gamut of media coverage and meetings with directors of the SU. Baekeland's boldness paid off, and the closure of the station was reversed. (This epochal event is memorialized in The Bownesians' song "How Allen Saved The Radio Station". Essential CJSW listening!)
By the winter of 1982, the station had finally secured direct funding from the university's student body, decided on by referendum. Each student paid a fee of $2 per semester, finally allowing the organization to register as an official non-profit organization, as well as funding the installation of an FM transmitter in early 1985.
Another great CJSW moment came in 1995, when upon renewal of their broadcast license, the station pledged to include 13.5 hours of programming dedicated to minority groups. Since then, the broadcasting range of the FM station has been extended twice by increasing the effective radiated power (ERP) of the transmitter. First in 2003 to 4k watts, and again in 2014 from 4k to an incredible 18k watts.
"Our signal is sent via microwave transmission to a tower on the University of Calgary campus and then on to our main broadcast tower five kilometers away where it is processed to an FM signal. Our terrestrial reach extends roughly 150 kilometers radially from the broadcast tower."
After a handful more bureaucratic altercations with various power structures, CJSW now enjoys its own official headquarters – flush with state-of-the-art equipment (including ADAM Audio T8V monitors) and office space to handle the behind-the-scenes work that invariably accompanies such a sprawling cadre of programmers and their shows.
The difficult task of financing this huge operation is of course a recurrent theme permeating the history of CJSW. 2021 is no different. Adam mentions several revenue streams which serve to keep the institution afloat. "We are funded by a student levy collected from undergraduate University of Calgary students, listener support through our award-winning funding drive campaign, sponsorships, grants and a provincial casino revenue-sharing system."
Contrary to popular belief, the institution has no formal ties with The University of Calgary. However, judging by the figures, the station is more than capable without their direct help. Their annual funding drive managed to raise over $235,000 in 2020 for example, a good start in tackling their operating expenses of almost $720,000 during an annus horribilis for obvious reasons.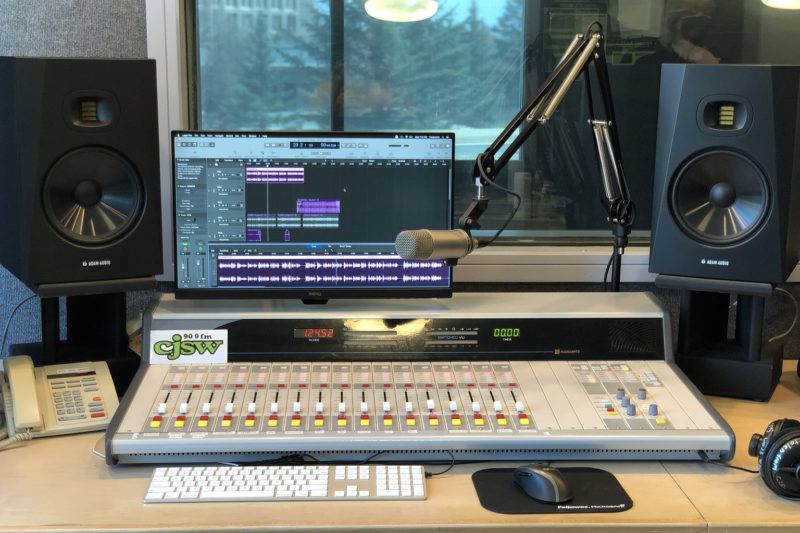 Indeed, the COVID-19 pandemic has impacted the team hugely. Adam Kamis and his team had to move exceptionally quickly in order to maintain operations through one of the greatest disturbances in the history of the institution.
"Our recruitment, engagement and retention efforts with volunteers were severely disrupted. Additionally, many of our closest partners on and off campus also had major disruptions so that has also presented some unique challenges."
On top of the obvious staffing shortages, the pandemic wreaked havoc from a technical standpoint for the station. 'Within the span of about two weeks, 40 % of our programming became remote, and we had to train everyone on how to record from home. We've had to add remote access to our booth computer so staff can access and adjust playlists from home, as well as implementing ten-minute audio segments between shows. This gives us the chance to wipe everything down with disinfectant before the next programmer comes in."
CJSW, like so many other independent radio broadcasters, has a deeply wrought structural integrity. Its many hundreds of contributors seem to form a living, breathing organism which unites individuals living in the expansive, and often remote territory of Alberta, as well as the international listening community.
Adam explains: "A massive part of CJSW's mandate is representing the underrepresented. When I'm looking at the schedule and deciding what programs are going to be added, I usually look for a show that has a fully realized concept. Something with a stand out quality that is clearly differentiated from anything else on the grid."
Indeed, the curation of shows amidst innumerable applications of budding DJs and presenters vying for a slot at the streaming giant is a complex task. And the loyalty and funding which the station enjoys are surely a result of this long-standing custodianship of different listener communities.
"We're always looking to be a voice for all parts of the community, and in doing so, we have to be aware of what needs representation."
A dedication to diversity and inclusion is of course absolutely crucial to any broadcaster's modus operandi, but CJSW appears to be truly setting the standard for its student radio peers. Back in 2018, the crew won the prestigious 'Out Loud: Best in LGBT+ Programming' award from The National Campus and Community Radio Association in Canada. The team is also careful to provide a platform for storytellers and spoken word shows alongside more music-orientated offerings, with 28 programmes listed on cjsw.com alone.
Tyra is eager to explain their importance as part of the CJSW roster. "Storytelling is how we communicate. It's how we expose our community to new ways of thinking and is imperative to any society. Spoken word is just an extension of that. I think it's an excellent vessel to deliver stories in an impactful, meaningful way. The passion comes from wanting to show the world a different way of looking at society and help them form their own conclusions."
Operating out of what is traditionally the most conservative city in Canada, CJSW is truly a bastion of togetherness and successfully coalesces segregated communities by means of its strong progressive values. The footer of the cjsw.com rightfully acknowledges the traditional territories of the Blackfoot Confederacy (comprised of the Siksika, Piikani, and Kainai First Nations), the Tsuut'ina First Nation, and the Stoney Nakoda (including the Chiniki, Bearspaw, and Wesley First Nations).
Once again here CJSW proves its worth, and sets a precedent for other community radio stations: first, as a pillar of the community – and everything else comes second. Adam emphasizes the future mission of the station, his vision lying wholly with the listeners and forging genuine connections with them through the program.
"We at CJSW firmly believe that meaning is in the listener. With that in mind, it is imperative that CJSW continues to develop and implement processes that make our programming accessible to our audiences. Many of our current listeners and programmers have not grown up with radio. They have grown up with YouTube and Apple Music and are increasingly engaging with music/programming with mobile devices. We are looking to create a CJSW app that will allow listeners to download their favorite programs to enjoy when offline. I feel it's important to state that the quality of our broadcast and the genuine nature of our programmers will continue to drive engagement and differentiate what we do from other media outlets. Our programmers do something no algorithm can – create a meaningful connection with our audiences."
The technical modernization process of the sexagenarian broadcaster is a long one, and updating all the equipment in one fell swoop is not currently possible. Adam and Tyra are pleased to be able to add our ADAM Audio T8V monitors to their existing setup.
"Our team is excited to begin using the new 8" ADAM Audio studio monitors in our main production room. Our volunteers and staff will certainly appreciate this kind of quality gear in our creative spaces."
We spoke to CJSW Calgary as part of the ADAM Audio Community Radio series, a new project exploring the worlds of broadcasters and their journey with ADAM Audio products.
Follow CJSW Radio on Social Media: