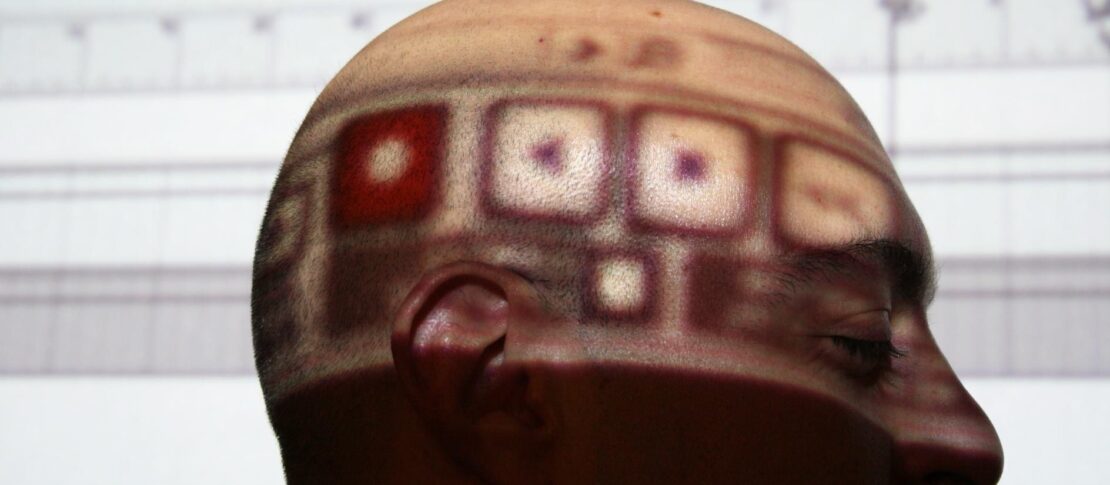 Pascal Kleiman: The Master of Footwork
Although born with no arms or hands, Pascal Kleiman found success across the world as a DJ and producer. Whilst playing, the Frenchman can be seen mastering the controls impeccably with his feet, not letting anything get between him and a smooth transition.
With a number of productions under his belt, recorded under the name DJ RamBam, Kleiman went on to garner a reputation around his impeccable taste and approach to sound design. As the director of his own studio, the aptly named Big Foot Studios, Kleiman has been working on some big projects of late. Talking to ADAM Audio, the French DJ and producer talks about his musical background, and how he works around his disability. Kleiman also provides some insights into his studio setup.
How did you get into music and DJing?
My passion for music led me to buying an ATARI ST1040 computer early on. With a Yamaha Synth DX7, I started to sequence and arrange pieces of sound and music. After that in 1989, I decided to buy two Technics Mk2s and a mixer to start learning how to DJ.
In Toulouse, I organised the first rave in town, inaugurating myself as the DJ at the same time. After that I was invited to play in parties throughout the city. Then, in 1991, I moved to Madrid, where I got a residency at Attica Club. Then, in 1992, I moved to Valencia where I spent 25 years of my life managing a record shop and DJing in all the city's famous clubs, in addition to playing across Spain, Europe, Russia, Israel, and India.
What music do you play, and how did that change over time?
I play electronic music, techno, tech house, house, deep house, melodic techno, and organic house. I also like to play more urban sounds depending on where I'm playing. I'm influenced by reggae, punk, funk, acid house, dance music, EBM.
Using bridges to navigate between different places, times and genres is one of my favorite things to do when I'm playing. Mixing punk with funk, German techno with Detroit techno, Chicago house with French touch, or London electronica with west coast sounds are just exemples of what you can do when you have a rich palette of sounds and cultures in your set.
Do you have a favorite record?
That's a difficult choice when there is so much music you love. But I would choose "ESG" on 99Records. It's an amazing and visionary album recorded by two very young sisters in the Bronx in 1981. In this record, you can hear almost all genres of music that were going to appear afterwards, house music, hip-hop, drum and bass, etc.
Being born without arms presents unique challenges. What were some initial obstacles you faced when you first started DJing, and how did you overcome them?
Being born without arms can be disappointing if you dream about becoming a tennis champion. But if you have enough imagination you can sit on a table and play ping-pong with your feet. Although it's challenging, I have beaten more than one good player in the past.
To be able to play in a club the only obstacle was being able to sit at the same level as the decks, which is the same problem when playing ping-pong. If you use your feet instead of your hands then you loose something to stand on, and you need your feet to control the music.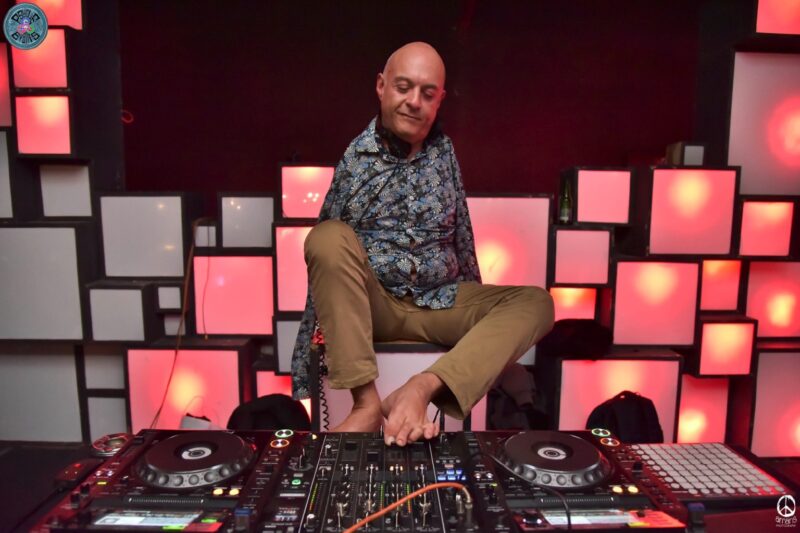 Can you share any strategies or techniques you have developed to adapt and overcome the physical challenges of DJing without arms?
I found that using a converted big oil barrel is my best support for DJing, as they are high enough, large, stable, and resistant.
What setup are you using?
I've been DJing for more than 34 years and have played with everything: vinyl, CDs, controllers, computers etc. I also integrate effects pedal to make my sets more expressive. The medium for me is not an important question, it's the music that's important.
What monitoring setup are you using at the moment?
I spend a lot of time in my studio listening and making music so for me, the monitoring setup is the most important thing in getting a comfortable and trusting listen. I have been using ADAM Audio for more than 15 years. I actually have a pair of A7Vs and a Sub8 Subwoofer. ADAM Audio always sounds great. The bass is deep, mediums are perfectly balanced, and the high frequencies are precise and defined. You hear exactly what you have in terms of fidelity. I love my setup!
Many individuals might feel discouraged or overwhelmed by their limitations. What motivated and inspired you to push through the barriers and pursue a career in DJing?
Of course passion and love will always push your limitations. When I discovered the possibility of becoming a DJ, I couldn't let anything prevent me from realising my dream.
Are you working on any projects at the moment?
I am currently working on a musical project called "La Gala más IN", by Fundación Grupo SIFU.  It's a foundation from Barcelona who are producing a symphonic orchestra, with musicians collaborating in the best theatres across Spain. They brought me on to add electronic rhythms and textures into the show. Another project, is a collaboration with my friend Jean Philippe Alzieu, through our band "Love is All".
Anything you would like to add?
When you are in front of the sea and your enemies are behind, there is no need to pray, no need to forfeit, no need to commit suicide. Just jump into the water and let it open up.
Follow Pascal Kleiman on Social Media: