Recording-Masterclass with Sylvia Massyand S Series monitors
Shows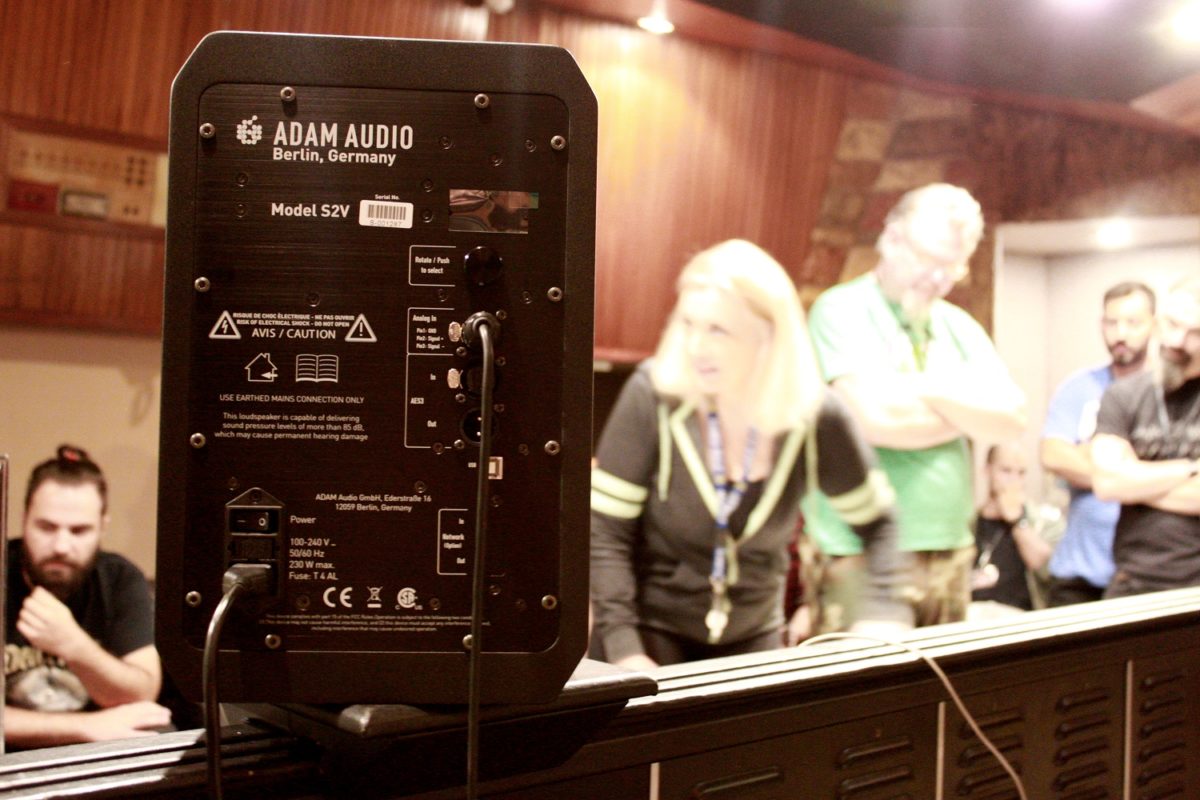 ADAM Audio distributor AUDIGYS was the main sponsor for a masterclass event with Sylvia Massy
On 2nd and 3rd of October 2017, Sylvia Massy gave an exclusive recording masterclass at the SIERRA  Studios in Athens, Greece.
Sylvia Massy started her career in 1985 and is one of the most well-known and proven sound engineers of our times. Her collaborations with some of the biggest names in the music industry (Tool, Aerosmith, Prince, REM, System of a Down, Johny Cash, Tom Petty) have rewarded her with a Grammy Award, multiple other platinum awards and have rightfully appointed her one of the most successful and respected sound engineers. At the same time her passion for sharing her knowledge is imprinted in her book "Recording Unhinged".
AUDIGYS was the main sponsor of this event and also provided ADAM Audio's S Series range of speakers for this course, including the ADAM Audio S2V and S3H studio monitors.