Online magazine Studio-Speakers.comtests ADAM A77X studio monitors
Reviews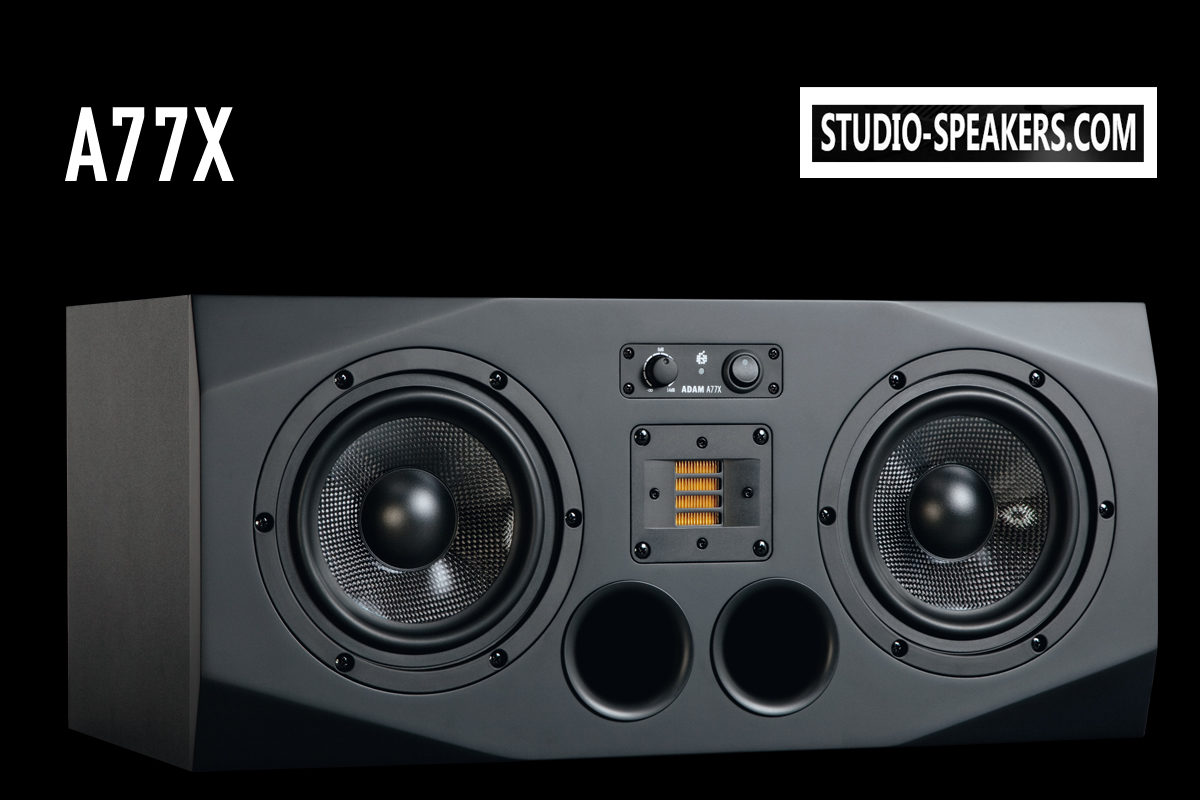 The ADAM A77X studio monitors convinced the review's authors and achieved nearly full score
Studio-Speakers.com is a website devoted to all things related to studio monitoring speakers. The editors of the online magazine did lots of research to determine whether or not the ADAM A77X could live up to the high expectations already set from the professional audio community:
"When it comes to sound presentation, the Adam A77X is nothing short of impressive. It uncovers the tiniest nuances in a mix and sounds great even at very low volumes. It also remains completely composed at louder volumes whilst maintaining crystal-clear sonics."
"The A77X's woofers produce a highly-detailed, accurate, natural-sounding and deep bass with no distortion. […] you don't need a subwoofer with the A77X. The midrange is also extremely detailed. Thanks to the X-ART tweeter, the highs sound crystal clear, accurate and solid, and are able to retain a sense of space and definition no matter the choice of program material."
"[…] even after listening to it for several hours, your ears wouldn't feel fatigued by it, which is an indication of a clean system with no distortion and a neutral overall balance."
"It can accurately reproduce frequencies from low-bass frequencies to beyond the human hearing range with little to no effort, even when it's being operated at some very serious sound pressure levels."
Read the full review here.