S3X-V: "A Reference Monitor In Every Respect!"
Reviews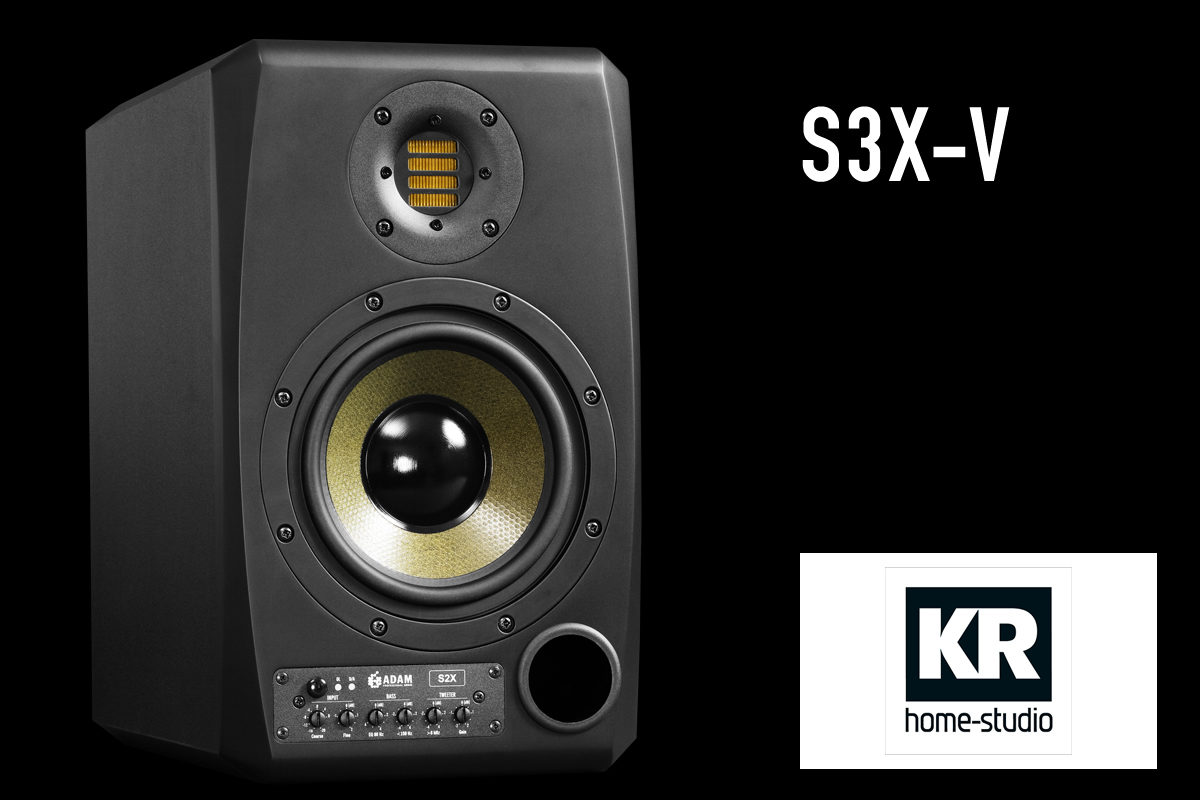 Berlin, June 20, 2010
In its recent issue (June 2010) the french magazine KR Home Studio published a review on ADAM´s vertical S3X. The author Franck Ernould put the midfield monitor under the microscope and checked whether it can uphold the predecessor´s reputation. The answer: "The same thing, but better!"
"We immediately noticed the typical look of ADAM monitors: the black coating, bevelled edges and the famous X-ART tweeter with its lamella-like folded ribbon. The speaker combines a wide frequency range with outstanding efficiency.
"[…] When it is placed in a medium-sized room (in this case 4.5 x 3.6 x 2.5m) with more distance to the listening place (1.5 to 2m) the behavior is completely different than in smaller rooms. One will have a more airy but absolutely precised reproduction with abundant depths without any distortions, very natural mids and non-aggressive high frequencies all the time. The balance of reproduction did not change at medium or even full volume. An attribute of ideal universality in mixing.
"[…] With the S3X we found a very clear reproduction, a perfect auditory perspective and a high presence what makes one believe that the monitor sounds much bigger than it is!
Result: Due to its measurements and output power as well as its reliability and quality, we will find this speaker more often in sophisticated project and home studios. A reference monitor in all respects!"
(Franck Ernould, KR Home Studio, 06/2010)