Professional Audioreviewed our new T7V nearfield monitor
Reviews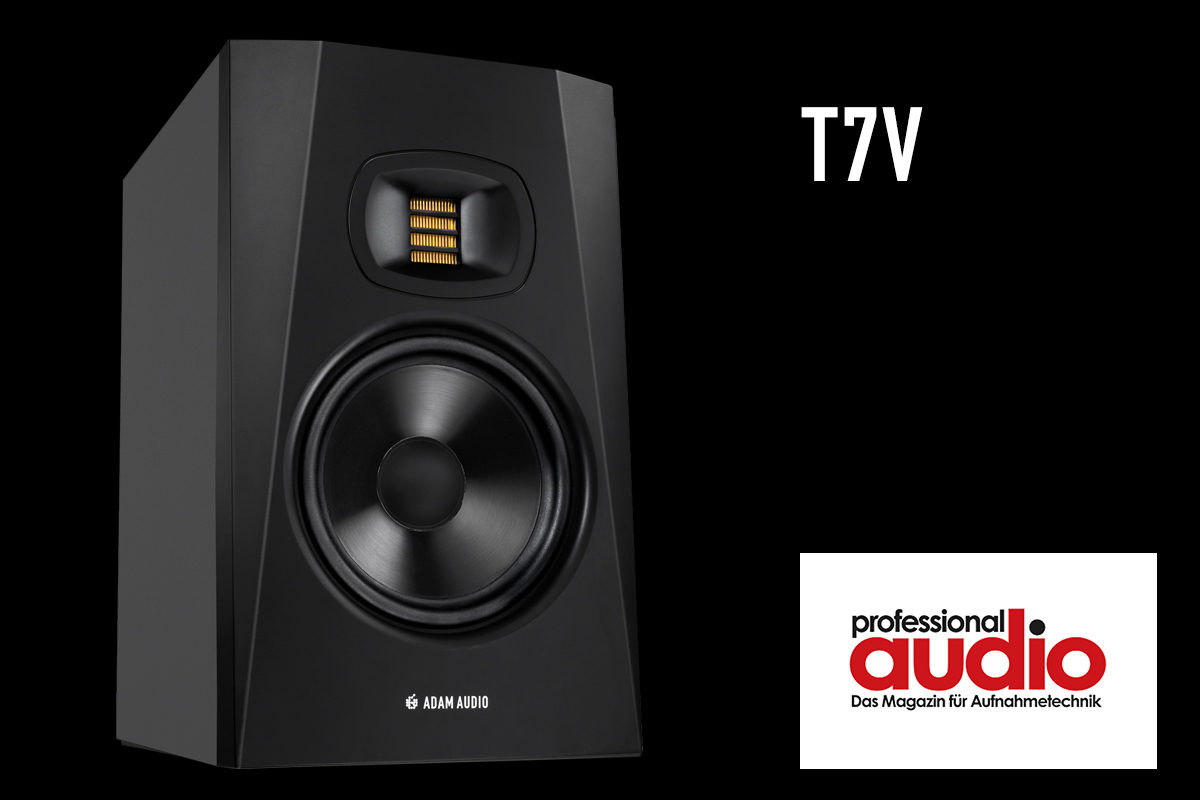 The German-language magazine Professional Audio reviewed our new T7V nearfield monitor
Freda Ressel, writing for Professional Audio, gives our new T7V nearfield monitor the rating "very good" and writes in addition:
"The highs came in fine resolution and were very detailed, again demonstrating Adam's expertise in the AMT sector."
"An excellent three-dimensionality and treble reproduction, but also with deep bass. A real recommendation for smaller home or project studios".
"The spatial display was excellent in both width and depth – individual signals can be located with absolute precision."
"ADAM laying down a genuine challenge to the competition in the budget monitors segment."
Read the complete review in German here.