Delamarreviewed our new T5V studio monitor
Reviews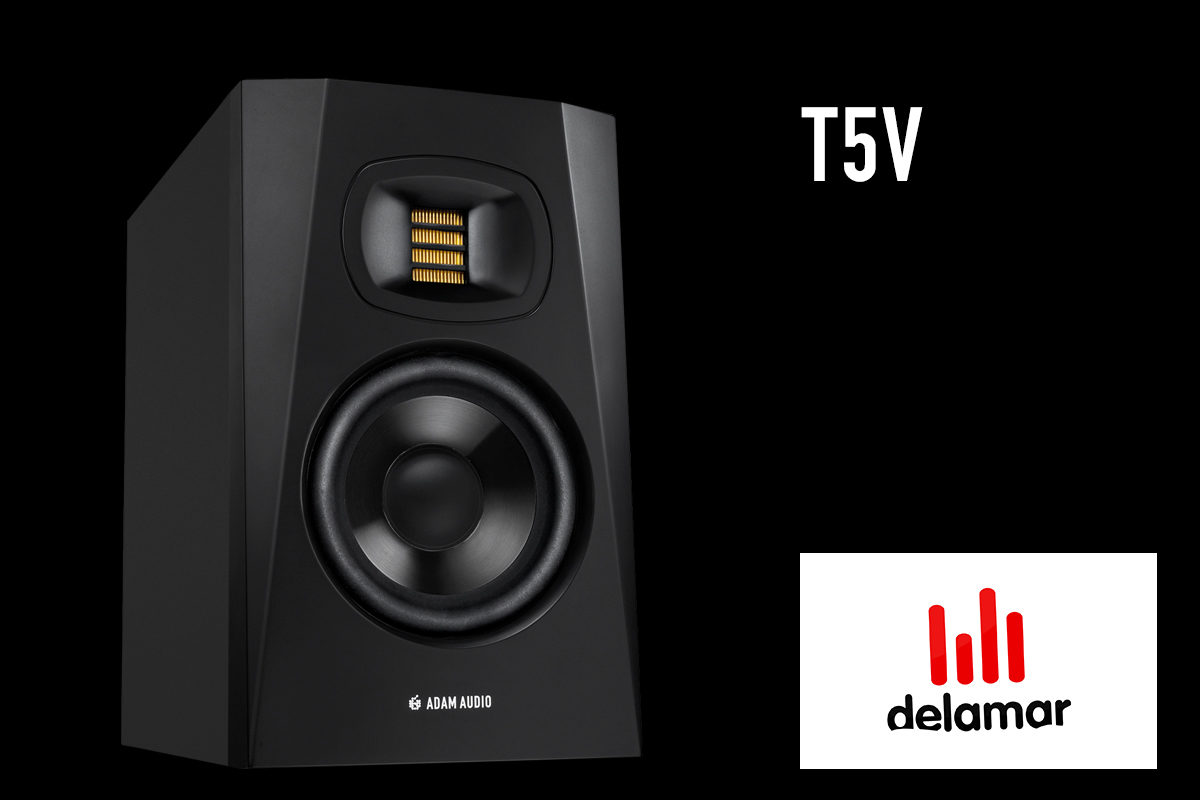 Delamar puts our T5V studio monitor through its paces and is thrilled
Marius Schweitzer, writing for the online magazine Delamar, tested our T5V studio monitor in detail and came to the following conclusion:
"Considering its size, the Adam T5V offers a deep bass response at 45 Hertz is a good value for studio monitors with 5″ woofers. Very good competing products are not as strong in the bass department."
"During final mixing and even mastering, our candidate convinced us with a very good locatability of instruments and sounds. Individual elements can be clearly placed both in the stereo panorama and in terms of depth".
"The impulse intensity, which is remarkable for the price, is especially evident with bass drums and kick drums: The impulses are clearly defined, dry and crisp."
"The Adam T5V is a loudspeaker that convinced us in almost all aspects of sound quality in its price class. Also the features and the workmanship leave nothing to be desired. It can also easily keep up with more expensive models of older generations. This is an all-around success, an astonishing transparent and stress-free monitor. Five out of five points in its price range."
"There's hardly anything wrong with the Adam T5V in this price range."
Read the full review in German here.