A8X: a "powerful link" between near- and midfield monitors!
Reviews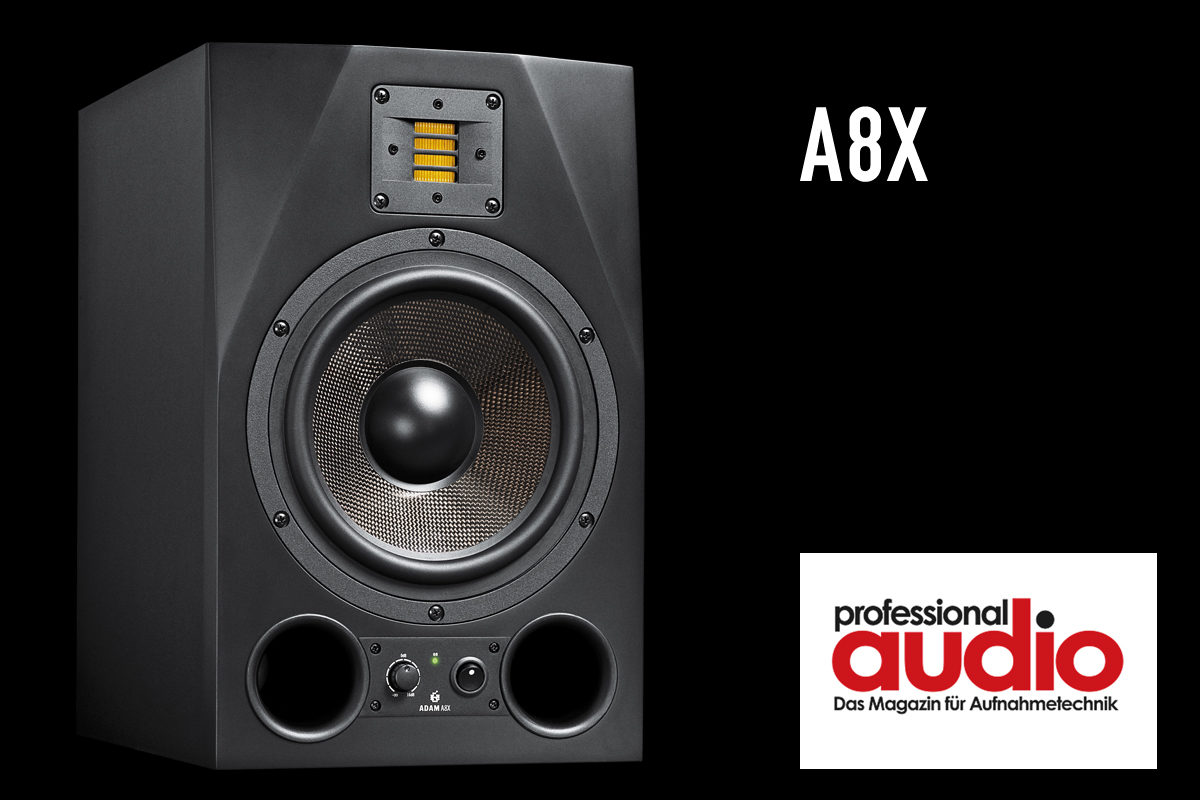 Berlin, October 18, 2010
After the S3X-H has become the reference monitor for the German magazine Professional Audio in 2009, now the A8X captured the editor's ears: "The brand-new A8X is a real monitor for both Near- and the moderate Midfield, which has convinced in all relevant disciplines."
Tweeter
"The A8X tweeter shows an efficiency of 96dB/W/m. That surpasses the dominating dome tweeters by far and also creates an advanced, dynamic headroom. Thus, the big X-ART tweeter enables a more powerful output level without distortion.
Bass reproduction
"Especially the bass reproduction is impressive: Given an acoustic optimized control room and optimized, vibration-free installation location, the A8X offers amazing deep basses that the new woofer reproduces in a precise way. It masters the reproduction of both uncompromising Slap-Bass-Attacks and extreme deep orchestral kettledrums."
Imaging
"Also, the room imaging of A8X is on a top-class level…"
Result
"The A8X is a powerful link between ADAM´s AX Series and the formidable and more expensive SX Series. Its all-in-all homogenous tuning, the deep and precise bass as well as the brilliant mid- and high-frequency reproduction make this speaker a huge recommendation for ambitious people without deep pockets."
"Final grade: Top class very good!
Price/Performance: very good to superior!"
(Professional Audio, 10/2010)
Read more.