A77X reviewed by german online magazine DrumXound.com
Reviews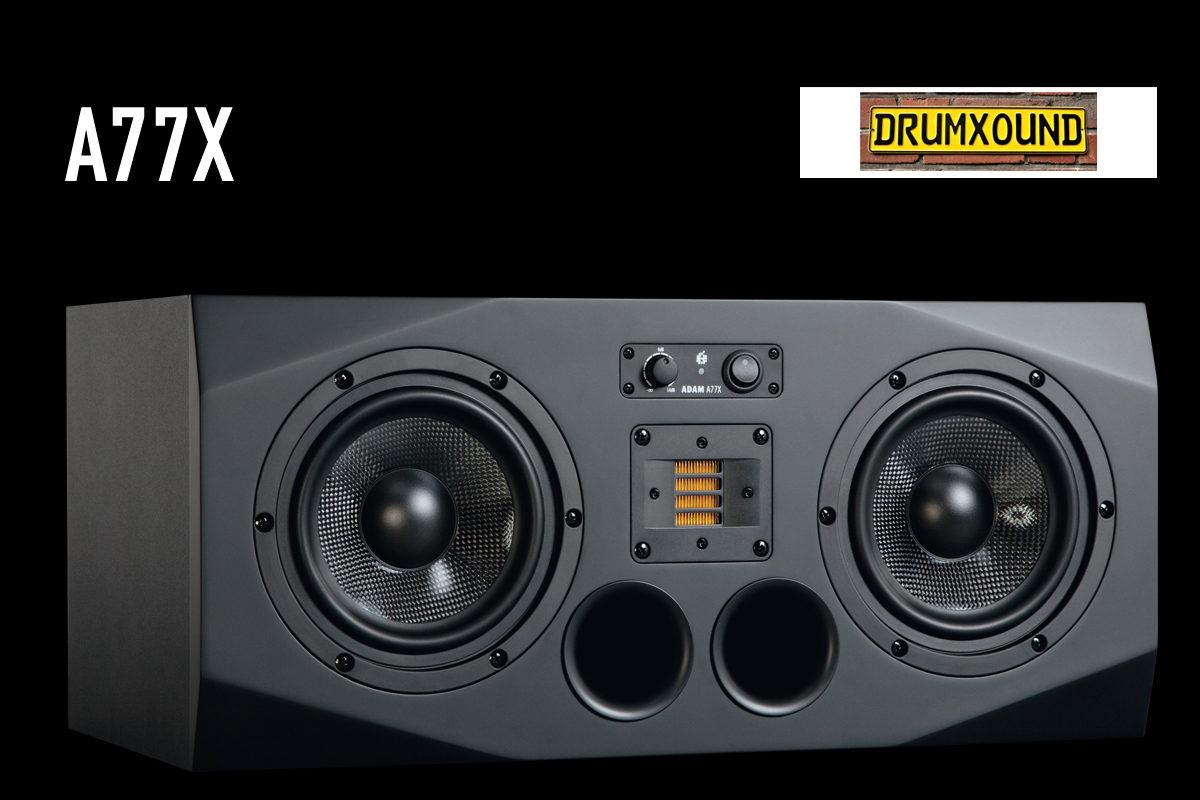 Berlin, June 5, 2013
DrumXound – the german online drummer's magazine has put the A77X near-/midfield monitor to the acid test in May 2013. Please read an translated excerpt of that review below.
"If you happen to know the already very good A7X you will be surprised what the larger version can do: In the nearfield at moderate volume levels the A77X draws a larger and more transparent sound image. Single instruments appear freer and detached from the speakers. Of course the larger diaphragm area achieves a solid footing in combination with the higher output level. The bass is very stable even near the lower frequency limit, also it appears quick and exceptionally defined. The most noticeable difference to its smaller sibling lies between the higher bass- and the lower mid range. While the A7X tends to slightly exaggerating things, the A77X creates more room and clarity, thus being able to represent the attribute 'warmth' a lot more differentiated. The entire midrange benefits from this. Vocals are being reproduced tremendously accurate and rich in detail. Brass sounds seem to be amazingly authentic. Admittedly the tweeter is identical to the one of the small ADAMs but I felt it had more 'air' because of the neighbouring frequencies sounding more open and free. The X-ART tweeter did convince once again with its wealth of detail, which is hard to find in this price range. The upper frequency limit of 50 kHz doesn't seem much relevant on paper but in use the higher frequency headroom results in a much more detailed and effortless reproduction of high frequency nuances. And those who once are going to enjoy high-definition audio material at sample rates of 96 or 192 kHz will appreciate the extended upper frequency limit even more.
And of course: The extra bit of power is being transformed by the A77X with remarkable ease. Also the woofer as well as the tweeter never sound stressed at high sound pressure levels."
DrumXound.com, May 2013
You can find the full review (in german) here.