Amazonareviews our Studio Pro SP-5 headphone
Reviews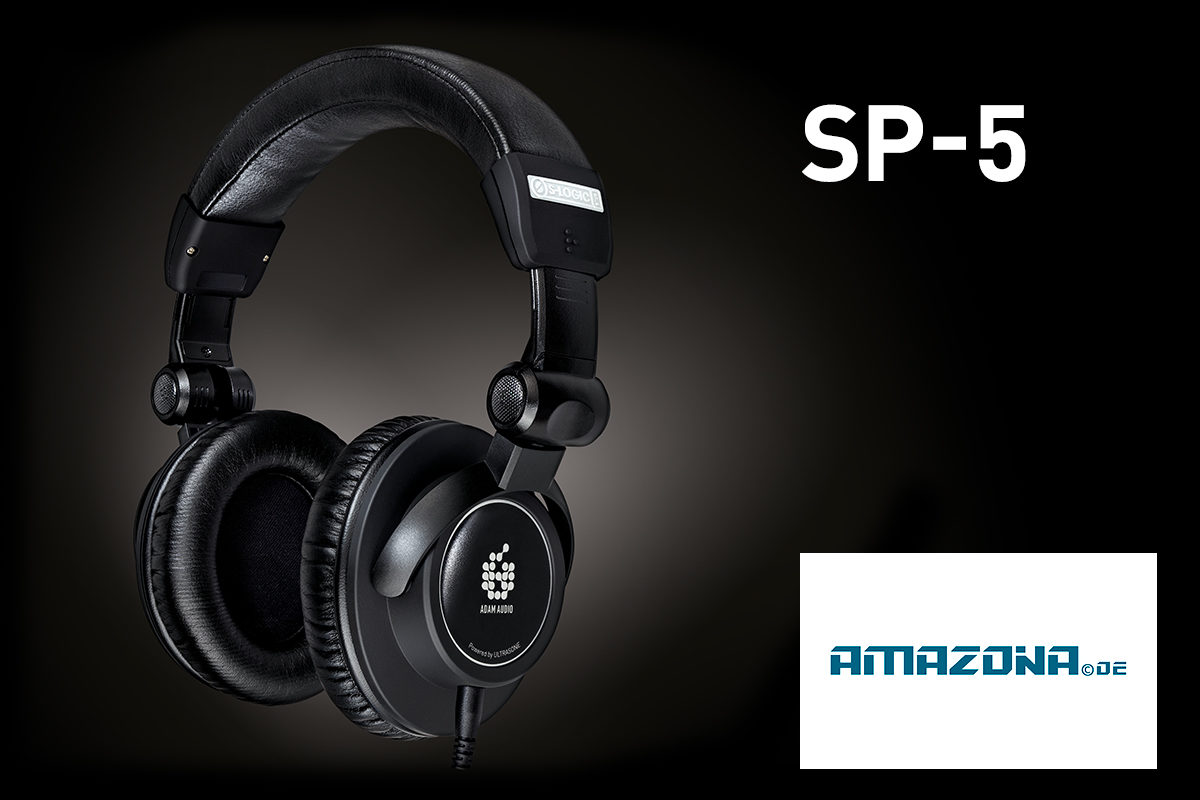 Amazona attests us a very good entry into the headphone market
Felix Thoma, author for Amazona, reviews our first premium headphones, the Studio Pro SP-5 and finds praising words:
"The workmanship of the ADAM Audio SP-5 is very good."
"The bass extension of the headphones is remarkably low. Clearly defined kicks and accentuated bass runs come across, it responds quickly and reproduces very well."
"The mid-range sounds very neat, the classic "mid-instruments" like rhythm guitars or keyboards can be easily distinguished and evaluated."
"If you have mixed your song correctly, the SP-5 lets you feel that and makes the sound material shine. The overall sound of the ADAM headphones is already very well balanced".
"The SP-5 manages spatial representations very well. The instruments and voices distributed on the stereo stage can be easily located and separated in the songs used here. There is also no reason to criticize the way the headphone depict depth."
"The headphones have a very clear resolution and are therefore well suited to recording and mixing."
"ADAM Audio, in cooperation with Ultrasone, has very successfully entered the headphone market."
The complete review in German can be read here.