Resolution Awards 2018ADAM S3V speakers nominated in the category "Monitoring"
Industry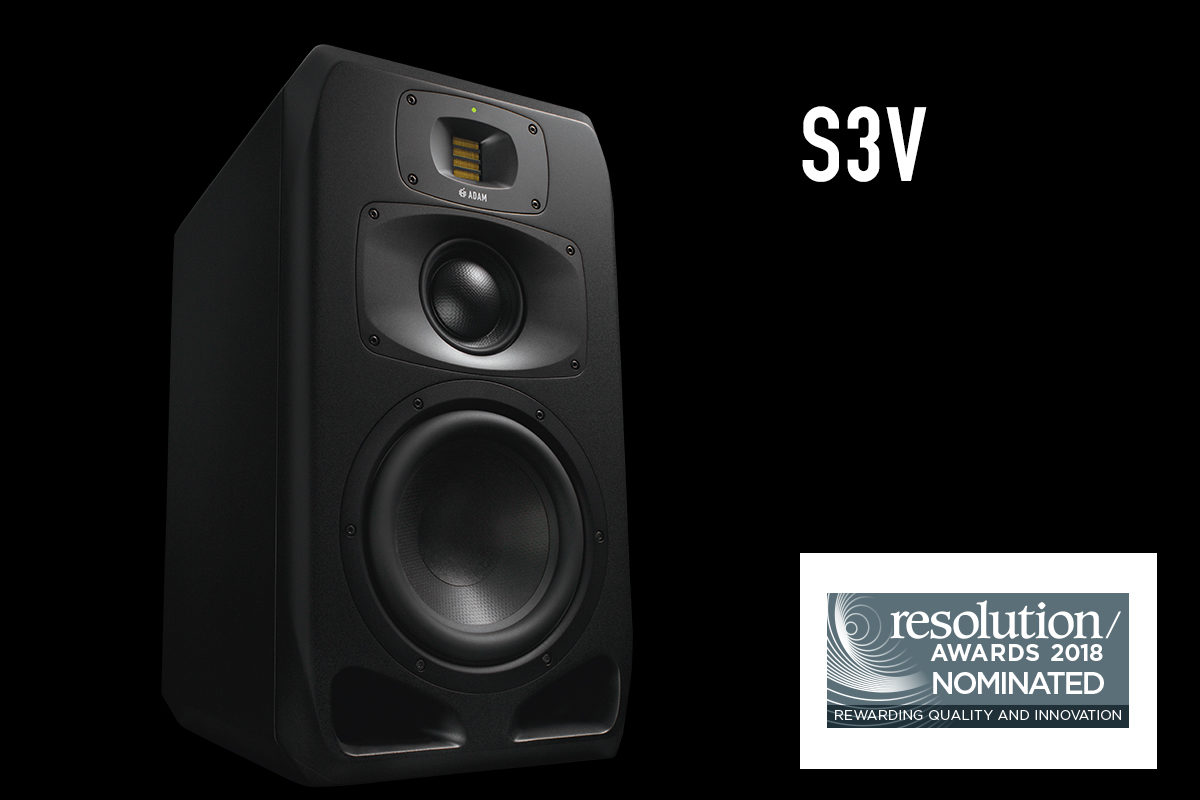 The ADAM S3V studio monitor is nominated for the Resolution Award 2018
In their August issue, the Resolution Magazine asked its readers to vote for this year's winners of the Resolution Awards. The prestigious award stands for "quality and innovation" in the field of professional studio equipment. The products selected for the 11 categories are chosen by a board of experts, that holds a tremendous amount of experience in various disciplines. The ADAM S3V midfield monitors convinced the experts, so that they are one of the six nominees in the categorie "Monitoring".
The winners will be announced in the October issue of the Resolution Magazine.