Juliane Felsch [Feelgood Manager]
Industry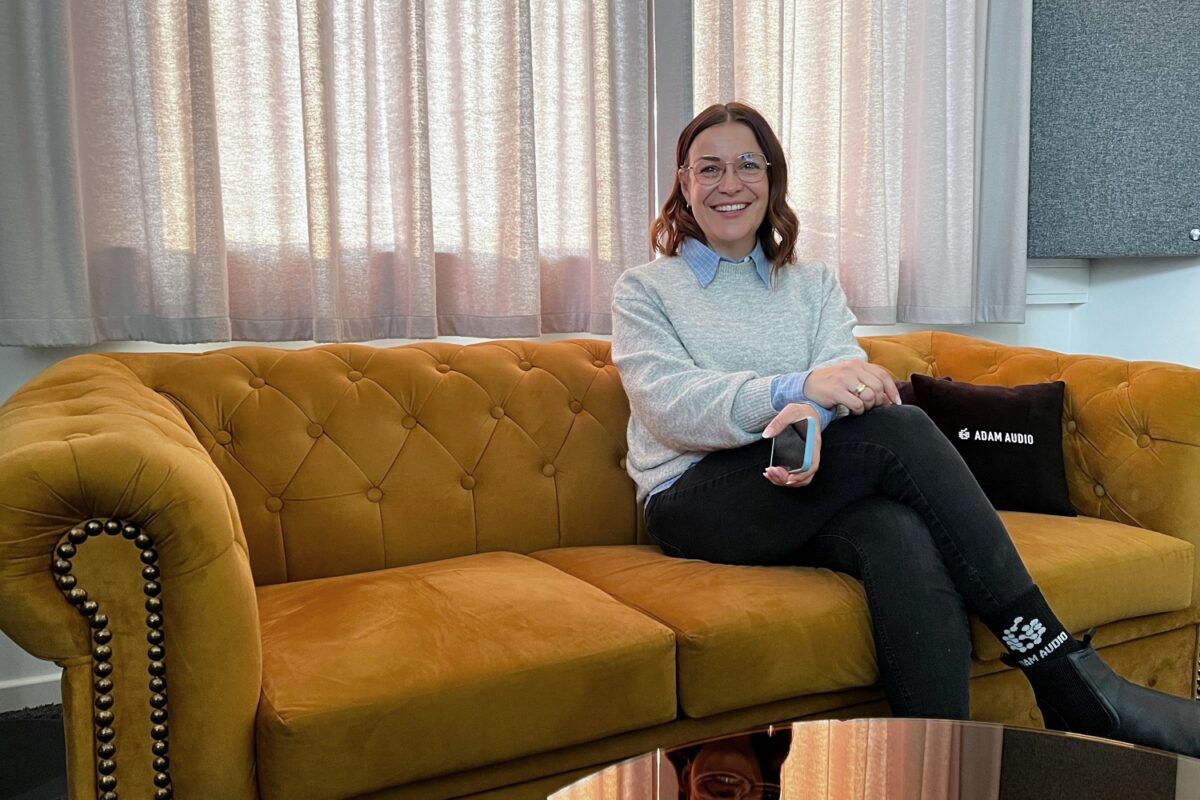 As part of a new series of posts introducing some of the new team members at ADAM Audio, we spoke with Executive Assistant and Feelgood Manager at ADAM Audio, Juliane Felsch.
Hi Juliane, thank you so much for taking the time to do this little interview. Let's jump right in! How would you describe your role as Feelgood Manager?
"It's a modern role, one that I think should be of importance in any company. In times of social distancing and economic uncertainty, we want to offer our colleagues at ADAM Audio a place where they feel safe and understood. For me, this involves being a contact person, a strong shoulder for personal situations, and a mediator when needed.
As a Feelgood Manager, I assist in employee retention by putting people at the center of our company through recognizing and promoting their potential. I want to create the right conditions for my colleagues, so that everyone can surpass themselves and release their undreamt-of strengths. In concrete terms, my work begins with the purchase of oat milk and ends with the rethinking of working models. A win-win situation, in my opinion."
What are the typical challenges in your day-to-day work?
"Mainly that the days are just too short; with great colleagues, time just flies by."
What do you enjoy most about your work at ADAM Audio?
"Working with the whole team is what gets me up in the morning. The personal contact with my colleagues is more important to me than anything else. No meeting in the world can replace what personal conversations provide.
Furthermore, ADAM Audio follows a very modern vision of collaboration. There is no outside-the-box here, just a lot of space for fresh ideas, and this is what motivates me every day."
What do you think those applying for positions at ADAM Audio should especially know?
"We have a great, vibrant team, and make awesome products. The spirit is authentic and Christian, our CEO, is always in the thick of it. We do not work anonymously and are always closely connected to the company and the products. We like and appreciate each other.
We work according to the motto, 'who can do it best, not who is responsible for it', which means there are hardly any boundaries here. Many nationalities work alongside one another, and you get the feeling that together you can do anything."
Before you joined ADAM Audio, you worked in the hotel industry for a long time. What have you discovered so far from working in your new position?
"That's right. I've was previously working with hotel rooms and bookings, which meant that I was never too far away from the customer. I love people and their idiosyncrasies. Now I'm just very close to the challenges and idiosyncrasies that the creative and charming minds at ADAM Audio provide.
Ich liebe Menschen und ihre Eigenheiten. Nun bin ich einfach ganz nah dran an den Herausforderungen und Eigenheiten der kreativen und charmanten Köpfe von ADAM Audio.
Moreover, I am terribly curious, and it gives me a lot of pleasure to discover new ground in the audio industry. I learn something new every day, which is exciting. In addition, to be involved in the success of a product in some way, and to hold it in my hands, is definitely the cherry-on-top."
What role does music or even making music play in your life?
"Music transports emotions. I am a very sensitive person and receptive to any kind of feeling and emotion. I easily get goosebumps or teary eyes, whether it's from hearing the street musician on the corner, or that special song that triggers certain memories. It's crazy what music does to us! I don't play an instrument anymore, but I've never let go of my love for singing, which remains my musical outlet."
What do you like to do in your free time?
"I like to try a lot of things, and I particularly love the outdoors. When time allows, I like to go running or be out on my bike with my boys. We love water sports, windsurfing, and camping."
Is there a motto or quote that motivates or inspires you?
"Yes, there is! Less of a quote, more of an attitude, 'Yesterday is history, tomorrow is a mystery, and today is life.' To me that means, not putting off things that are close to your heart. I like to just tackle things head on, and who knows, they could turn out well!"
To learn more about the music industry, head over to our new ADAM Audio Blog. If you are interested in joining our team, then check out our Career section to see what positions we currently have available.