Sound On SoundA Series Wins "Best Studio Monitor" Award
Awards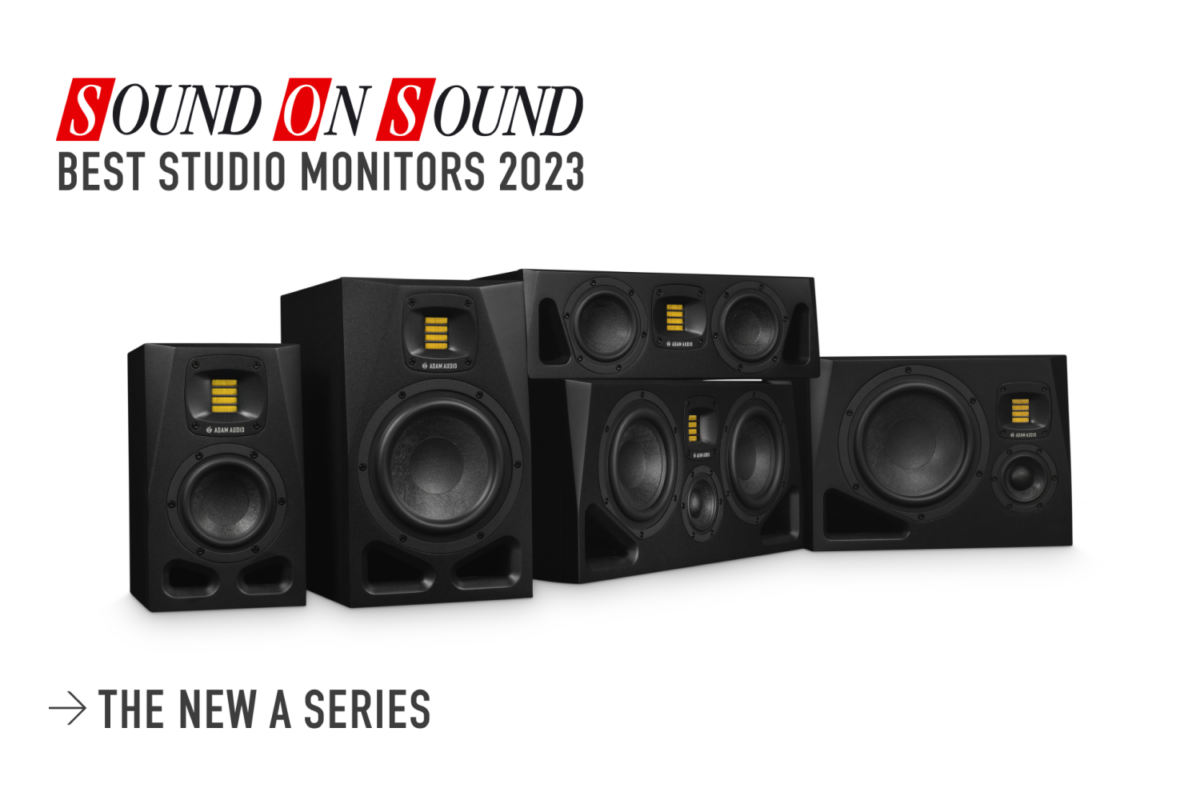 Berlin, February 2023 – ADAM Audio is proud to announce that the new A Series has won the Sound On Sound award in the category "Best Studio Monitors". The nominees of the annual awards are handpicked by the media outlet's editors and then put to a public vote.
Christian Hellinger, CEO at ADAM Audio, comments: "Releasing a completely new product range is always a big challenge for a manufacturer. You are confident that you made the right decisions, but you never know for sure until a product eventually hits the market.
Expectations for the new A Series, the successor to our popular AX Series, were very high. To us, it was important to not simply facelift an existing product line but take things to the next level. Hence you will find new formfactors (like the A44H and A8H), modern room adaptation solutions and outstanding acoustic performance in this DSP-powered line of studio monitors, which makes for a unique product offering in this segment of the monitor market.
We are very happy about the positive feedback and reviews we are receiving regarding our new A Series. Being acknowledged through an award nomination by the editors at SOS and then even winning the award, thanks to the many people who voted for us, means a lot to the whole team at ADAM Audio. It is fantastic to see that our work not only has meaning to our own employees but also to our customers. We appreciate that!"
The A4V, A7V, A44H, A77H and A8H studio monitors, that make up the A Series, are the right fit for an array of professional and home studios—as well as broadcast, fixed-installation, 3D, immersive, and home audio environments. These speakers deliver highly accurate, transparent sound across the full line and they can be controlled remotely and in real time via the free to download A Control software.
The collaboration with Sonarworks and the seamless integration of the SoundID Reference software in the A Series has received very positive remarks by the media, too. An extended 5-year warranty offer plus post-warranty support ensure these monitors will continue to perform at their best for many years to come.
The whole team at ADAM Audio would like to thank the editors at SOS and everyone who gave the A Series their vote!
PS: Congrats to our colleagues at Focusrite (Clarett+ OctoPre), Novation (Launchkey 88) and Oberheim (OB-X8) for picking up an award in their respective categories, too!