New T Series Wins MIPA 2018
Awards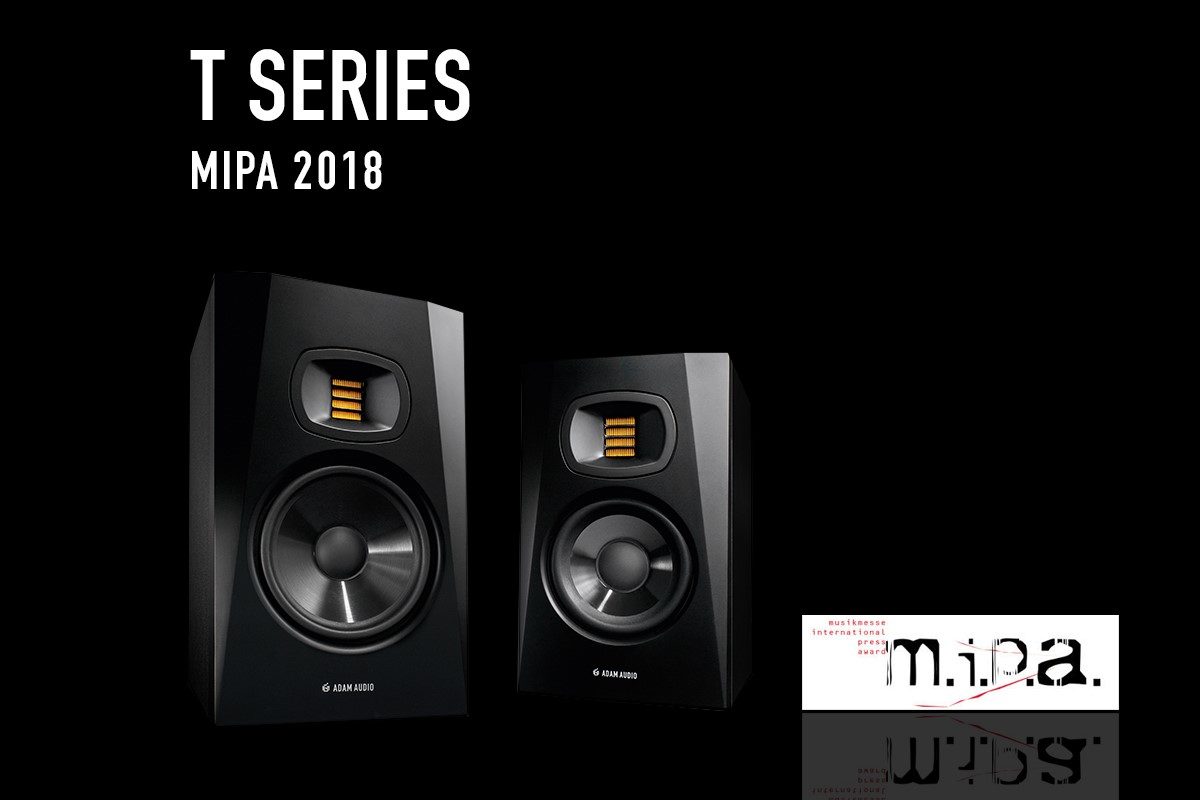 The new ADAM Audio T Series studio monitors have won the prestigious MIPA 2018 (Musikmesse International Press Award) in the category "Studio Equipment". The jury consists of journalists of over 100 dedicated special interest magazines from all over the world and the winners receive this special award at the annual ceremony and party during the days of Musikmesse/prolight+sound.
"We at ADAM Audio are honored to receive the MIPA 2018 for our brand new T Series. Being recognized by an international jury is a fantastic compliment to the work of our engineers and of course the entire team", says Christian Hellinger, CEO at ADAM Audio. "With the T5V and T7V studio monitors we are happy to provide the right tools for the needs of the professional audio community at a very interesting price point."
The T Series features ADAM Audio´s U-ART Accelerated Ribbon Tweeter along with a newly designed polypropylene symetrical-excursion woofer that extends bass to lower frequencies with less distortion than historically possible in this price category. ADAM Audio's T Series of 2-way nearfield monitors brings significant technical achievements to a new lower price point with two models, the 5" woofer T5V and the 7" woofer T7V. Multiple technical innovations designed for ADAM Audio's flagship S Series and iconic AX Series have been included in this lower priced monitor range, including ADAM Audio's High Frequency Propagation System (HPS) yielding extremely consistent horizontal and vertical dispersion across the frequency spectrum, DSP innovations for the crossover system, and Class D amplifier systems.
View the full list of MIPA 2018 winners here.